Could TikTok's new discovery program create a new revenue stream for indie artists?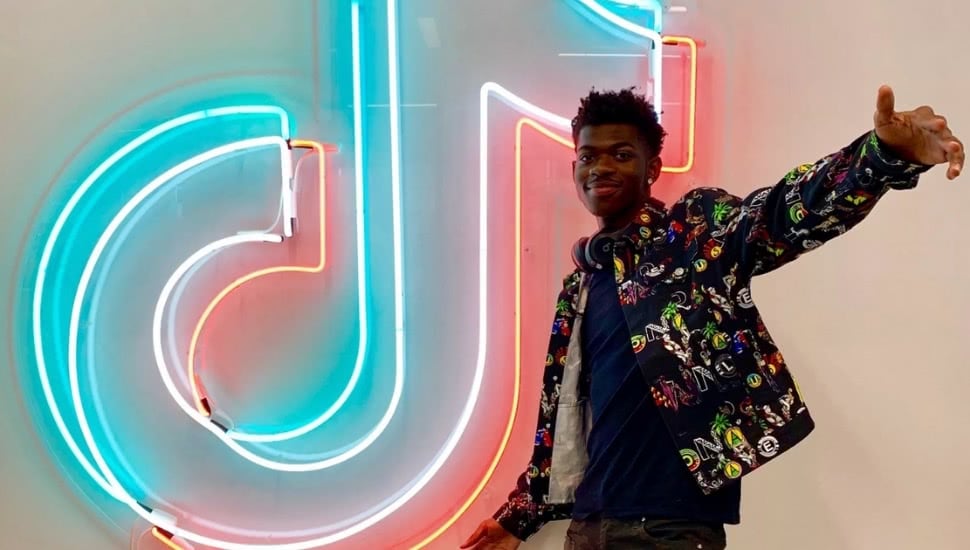 Source: TikTok
Independent artists now have a direct line to TikTok's 500 million monthly active users globally.
For the uninitiated, TikTok is a media app for creating and sharing short videos. In 2018, TikTok was the third most downloaded app in the world.
TikTok has just launched a new artist discovery program called Spotlight, which allows unsigned artists to submit their music, making it available to TikTok users.
The best part? If an artist's music gets cleared by TikTok for its users to use for meme-making or short-form videos, they could follow in the footsteps of Atlanta rapper Lil Nas X.
Lil Nas X's video for 'Old Town Road':
Lil Nas X's track 'Old Town Road' surged in memes on TikTok after users began uploading millions of clips of the song, coupled with the hashtag #oldtownroad. The track went viral, resulting in a bidding war for Lil Nas X; Columbia Records won.
The song made its Hot 100 debut less than a month ago, landing at #83, and has climbed to the top spot at #1. Fans have even been delivered a remix of 'Old Town Road' featuring Billy Ray Cyrus.
How does the Spotlight program work?
Musicians can submit original content through the Spotlight Portal and, once cleared, those songs will be shared with TikTok users for use in videos.
As part of this first season of the program, from now until August a panel of producers, songwriters and singers will help select the top submissions based partly on the popularity of the songs.
TikTok Spotlight will feature two rounds of competition to select the Top 100 and Top 18 players to advance to the next round based on the popularity of their music and the judge panel's opinions.
The judges will then pick the top 5-10 indie artists, who will then receive "production opportunities and other prizes."
Spotlight is currently being workshopped in Japan and South Korea, but with TikTok available in 154 countries (that's more than Apple Music), it's only a matter of time before it hits Australasia.
"The launch of [Spotlight] helps TikTok discover hidden talent and cultivate the latest hits, and better enables rising musicians to gain exposure," the company said in a press release.
TikTok is receiving support for Spotlight by Universal, Warner and C-JES Entertainment, among others.
The full list of TikTok Spotlight Partners
Japan
Partners (in alphabetical order)
Avex Entertainment Inc.
AWA
LINE MUSIC
LINE RECORDS
Sony Music Labels Inc.
Spotify
SUMMER SONIC
TinyVoice Production
TuneCore JAPAN
UNIVERSAL MUSIC LLC
WARNER MUSIC JAPAN
Supporting Musicians
Kana Adachi (足立佳奈)
AKIRA (TinyVoice, Production)
chay
COLOR CREATION
I Don't Like Mondays.
Ryosuke Imai (今井 了介, TinyVoice, Production)
Leola
MANABOON (TinyVoice, Production)
MIYAVI
MONKEY MAJIK
Win Morisaki (森崎ウィン, PRIZMAX)
Naoto Inti Raymi (ナオト・インティライミ)
SUNNY BOY (TinyVoice, Production)
TeddyLoid
UTA (TinyVoice, Production)
Korea
Partners (in alphabetical order)
153 Joombas Music Group
Amoeba Culture
C-JES Entertainment
Dee Company
Major 9
Melon
Planetarium Records
Space Oddity
Universal Music Korea
Warner Music Korea
Supporting Musicians
Yoon Dohyun
Yun Minsoo
Dynamic duo
Gummy
XIA
Hyuk Shin (Composer of Growl- EXO, worked with Justin Bieber, DEAN, SHINee, and many other Kpop idol groups)
MRey (Producer – EXO, Super Junior, Monsta X, etc)
Seulgi Park (Producer – Super Junior, Monsta X, F(X), etc)
Moon Kim (Producer – GOT7, SF9, Sooyoung of Girl's Generation, etc)
JUNE (Producer – BTS, Soran, etc)
Kei.G (Producer – Brown Eyed Soul, etc)
This article originally appeared on The Industry Observer, which is now part of The Music Network.
The Music Network
Get our top stories straight to your inbox daily.