Confidence booster: Great Southern Nights returns to NSW 'bigger and better'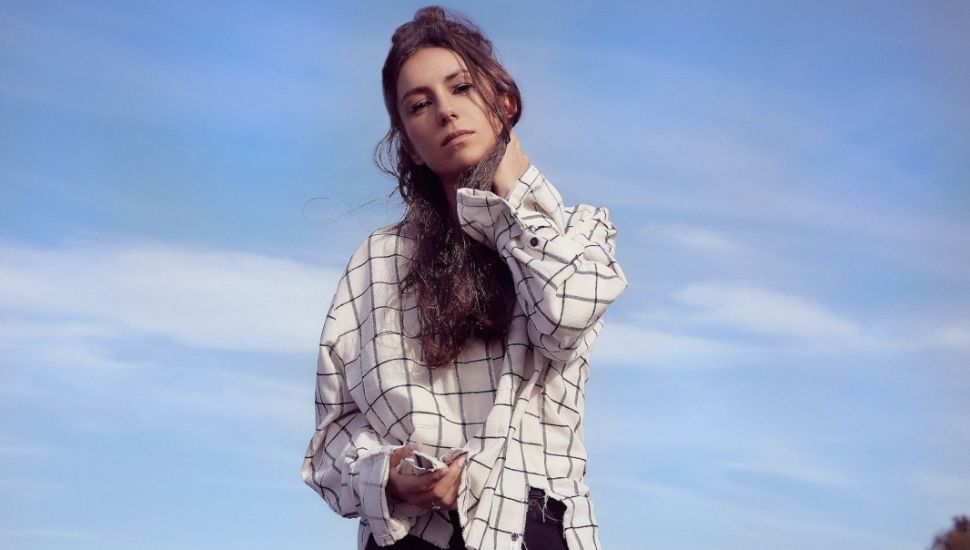 If good things really do come to those who wait, residents across New South Wales deserve what's coming.
Great Southern Nights, which returns mid-March after skipping a year due to a particularly rough stretch of the pandemic, is a mass celebration of music and community.
Following a two-year stretch like nothing we've experienced, finally, a weeks-long coming out party, a knees-up after too long locked up.
And it promises to provide a much-needed boost for the state's live music ecosystem, one that's been razed by the health crisis.
This year's feast of live includes concerts from Jimmy Barnes, Amy Shark, Jessica Mauboy, The Veronicas, Baker Boy, Peking Duk, Courtney Barnett, Daryl Braithwaite, Archie Roach, James Reyne, Missy Higgins, Kasey Chambers and scores more, with shows lighting up deep in the regions and, of course, Sydney.
This year's programme is "bigger and better," says Annabelle Herd, CEO of ARIA, which spearheaded the initiative in partnership with the state government, and delivered through Destination NSW, its agency for tourism and major events sectors.
With Great Southern Nights, "we wanted to find a way to both inject financial resources into the industry, work and help the live industry back on its feet," she explains.
"That's why the programme was initiated in 2020. None of us thought we'd be here in 2022; we figured we'd be way further down the track in terms of bringing music back."
All told, hundreds of COVID-safe gigs are built into this year's programme, which extends right across the state from 18 March to 10 April.
"It's turned out that Great Southern Nights is going to be really one of the big launch pads to get live music back and to bring people back to live music," enthuses Herd.
After two years locked in a deep freeze, live music desperately needs a relaunch. Consumer confidence has been stripped back, thanks to the stop-start nature of lockdowns and constantly-changing rules from above.
"There is a confidence issue at the moment," Herd admits. "The only way to overcome that is to put on great shows, show people that they can get back to live music. And that it is worth doing it."
Critically, for artists and every professional in the food chain, no one will be working this event for free. Though fees aren't made public, "everybody involved gets paid," Herd confirms. "That was our big intention. We wanted to inject some funding into the industry which so desperately needs it."
The project couldn't come at a more urgent time. Live venues are stuck in a perfect shit storm.
When news broke last month that The Lansdowne Hotel was set to call last drinks, it was the latest blow for a sector thumped by lockdowns, low confidence and developers' never-ending appetite for apartment blocks.
"Venues are so important to the ecosystem," says Herd. "They've been struggling badly. They're such an important component of this."
The data bears that out. The Australia Live Music Business Council (ALMBC) issued a sobering report in late 2020, which found 70% of music businesses won't last more than 6 months. Some 30% would not last more than 3 months.
Matters have improved, though business is a long way from pre-COVID heights. Based on members data captured by APRA AMCOS, live music activity in the month of December 2021 — typically a peak time — was at just 6 per cent of the pre-COVID period, the society's CEO Dean Ormston has said.
Its early days in the recovery, though organisers of Great Southern Nights, and the separate, Victoria-wide Always Live series, are keen to see those sorry tales left the past.
"Anything that gets people out and to a show is a great, positive thing," notes Herd.
Currently, all energies are focused on producing the best-possible action for the 2022 edition in what remains a difficult environment.
Then, in time, talks will ramp up on returning Great Southern Nights as an annual event.
"We hope so," says Herd, to the suggestion of a regular series. "We achieved great things when it happened in 2020, and the government is certainly happy with what it delivered in 2020. We're very hopeful that the government (will continue supporting). They've said some very positive things about it continuing as an ongoing brand."
Several of the forthcoming dates are sell-outs, including ARIA and APRA Award-winner Amy Shark's March 19 appearance at Wagga Wagga's Civic Theatre, and tickets for others are flying.
Herd has the last word. "Grab friends, get in the car, go see some great bands at great shows. Support music, support live music."

Visit https greatsouthernnights.com.au for more.
This article originally appeared on The Industry Observer, which is now part of The Music Network.
The Music Network
Get our top stories straight to your inbox daily.