Katy Perry, Ed Sheeran, Michael Bublé to entertain Aussie essential workers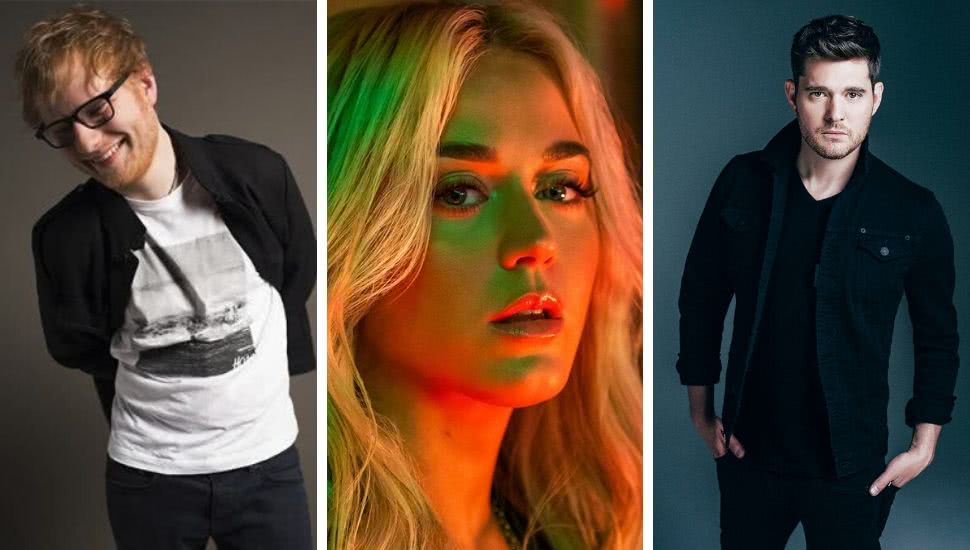 Keith Urban, Amy Shark, Katy Perry, Ed Sheeran and Michael Bublé lead what is picked to be one the one of the biggest, star-powered lineups to perform during the COVID-19 pandemic.
Nova Entertainment and smoothfm have announced the Thank You Concert to acknowledge Australia's essential workers on the frontline. On Saturday June 20th, the radio network will host the exclusive live streamed music event especially for those workers, from supermarket staff and medical workers to teachers, cleaners, and more.
NOVA Entertainment is offering listeners the opportunity to nominate and share the story of someone who has been working at the forefront of COVID-19 to experience what is picked to be a huge lineup of local and international heavy-hitters.
The Thank You Concert will be hosted by Kent 'Smallzy' Small and Richard Wilkins, and will feature 20 artists who have all donated their time to perform exclusively. The livestream will also feature select essential workers who will be honoured and given the chance to share their stories of the vital role they have been playing amid COVID-19.
With such big-name acts, one would think an event of this scale would take months and months to piece together. But according to Claire Marshall, NOVA Entertainment's Music Marketing Director, the Thank You Concert was put together in less than a month.
"It's been such a joy working with our label partners who are as passionate as we are about creating a moment of gratitude for Australia's essential workers be they in health care, hospitality, education, a cleaner or supermarket worker," Claire Marshall told TIO.
Claire Marshall told TIO the artists have been "incredibly giving of their time".
"They've all been so enthused to be involved," she said.
"Artists perhaps want to use their voice and profile to push a message of hope and thanks in whatever way they can," Marshall told TIO. "The fact that any artist is involved in this event is just such a testament to the people they are, and the fact that staying connected to community is something they value."
The concert is supported by Nova Connects, NOVA Entertainment's social impact arm, which launched in 2018.
"NOVA Entertainment as a business has been passionate about the creation of a 'give back' initiative, so the Thank You Concert was created for that reason," said Marshall.
Further artists are to be announced every day from 3pm on Nova and smoothfm, and the full line up revealed in Nova's Kate, Tim & Marty drive show and with Simon Diaz on smoothfm on Friday 5 June.
Paul Jackson, NOVA Entertainment's Chief Programming & Marketing Officer said:
"This special live stream music event has been created to celebrate our essential workers and all they have done to help Australians during this global health crisis. We are so grateful that the artists involved are so giving of their time to show their Australian fans how much they mean to them."
Nova and smoothfm's Thank You Concert
Saturday 20 June at 8pm
Keith Urban
Amy Shark
Katy Perry
Ed Sheeran
Michael Bublé
+ more to be announced
To nominate someone in the community who deserves recognition, head to novafm.com.au or smooth.com.au for all the details.
This article originally appeared on The Industry Observer, which is now part of The Music Network.
The Music Network
Get our top stories straight to your inbox daily.