Too Many Shows, Too Few Staff. Welcome to the Pandemic Hangover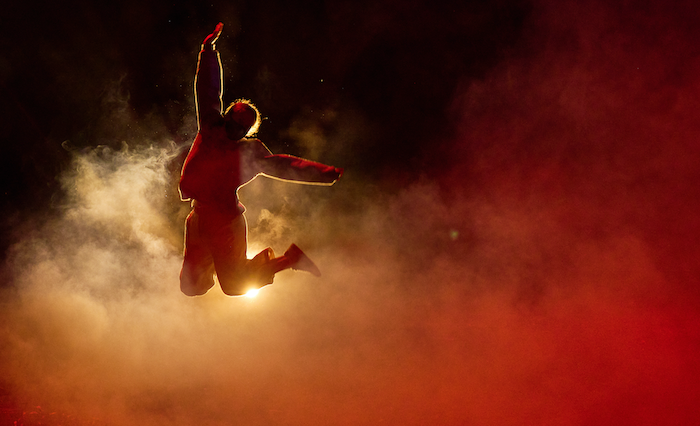 When it rains on Australia's live music space, it buckets down.

After two years of lockdowns, cancellations and frustration, live music is roaring ahead. The wheels are spinning at full-speed, the pandemic now feels so last year.

For promoters, a new set of problems.
Too much of the good stuff, too few hands at the pump, and a change in mood out where the tickets are typically snapped up.

"The market is saturated for sure, we had two years of business that is flooding the market at once," Frontier Touring COO Susan Heymann tells The Brag's Fear At The Top podcast.
The concerts giant identified a tour for November 2022, but can't get venue availability, she continues. "Which means the market is going to be flooded with content."

The warmer months will be hotter than normal for the live industry. "There's too much on. I think everyone's trying to make up for two years of lost touring."
Alanis Morissette's 2022 arena tour of Australia and New Zealand appears to be a casualty. On Wednesday (June 22), Live Nation announced its 25th anniversary tour of Jagged Little Pill would be cancelled due to "scheduling issues and to the unprecedented logistical challenges of global touring in 2022."

Heymann and her colleague Michael Chugg, chairman of Chugg Entertainment, which operates in a joint venture with Frontier Touring, remain optimistic about the prospects for their business and others working in live music.
It's optimism, with caution. There are bumps in the road, the type the rest of us don't see.

The headache is with crew, or the lack thereof. "Venues can't get enough security, can't get food and beverage sellers. You can't get enough crew to load in and out," notes Chugg.
"Early next year there's a few big tours yet to be announced, but we are looking at having to bring a stage from Atlanta to Australia, just to have enough stages. It's a nightmare."

Getting road crews back together is "really hard," he admits. "You book 80 people to load a show in and out and only 46 turn up. All of a sudden, you're paying venues overtime to stay on because the load-out, instead of taking two hours it's taking six."
After dealing with floods, bushfires and COVID-19, there's a whole new range of unknowns to tackle.
One of which is, punters buying a ticket and not going to a show. Currently, Chugg reckons, at least 10% of ticket-holders are no-shows.

When concert-goers visit an arena and "line-up for beers for three quarters of an hour, they're going to stop going. There's a lot of problems with staffing."

The industry lost many experienced hands during the health crisis, adds Heymann, and the months ahead will be tricky for the risk-takers who produce the shows.
"Behaviours have changed, for whatever reason. Whether its financial pressures, or fear of getting sick or simply they've got into the habit of being at home, and maybe are happy to have a dinner party rather than go out and have a show," she explains.

"We're seeing a saturated market, two or three times as much content, half the number of people willing to go out. It's going to take some time to recalibrate."

Stream the interview in full here.
This article originally appeared on The Industry Observer, which is now part of The Music Network.
The Music Network
Get our top stories straight to your inbox daily.