Cardi B leaks performance fees in now-deleted Instagram post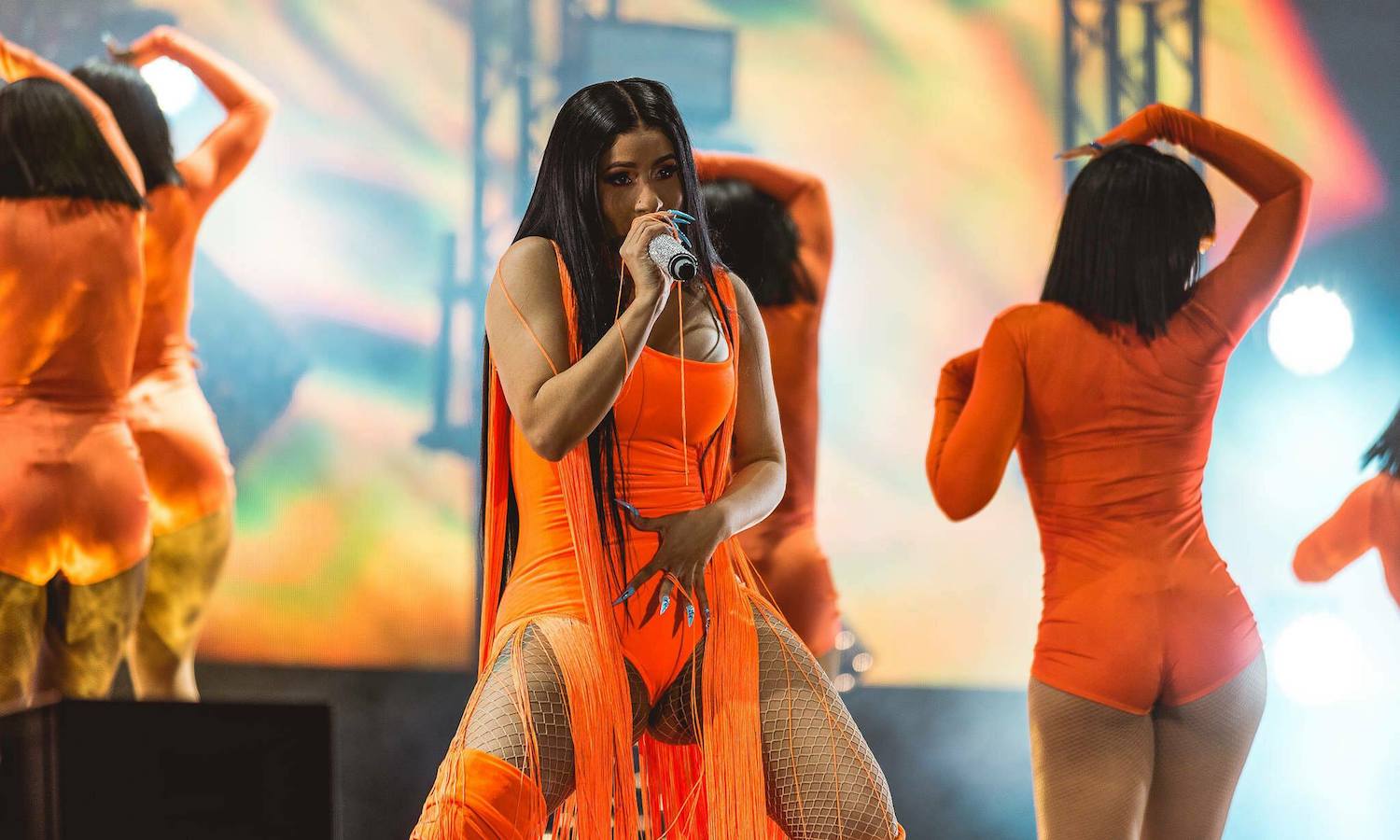 Cardi B is making a mint on the festival circuit and she has the receipts to prove it.
In a now-deleted Instagram post, the US rapper shared a screenshot of her tour schedule and related guarantees.
The post included a screenshot of a detailed spreadsheet breaking down the individual shows and single festival slots she's billed between June and August this year.
During that period, she pocketed about USD $10 million.
"I find it so funny that people that ARE NOT FANS have the biggest concerns on why haven't I done a tour," she wrote.
Looking closer at the post, which TMN captured just before it was taken down two minutes after publishing, Cardi's earnings from one-off gigs are laid bare (in US dollars).
She took in $300,000 and $400,000 for gigs at Palms Resort and Bonnaroo respectively.
But even those numbers pale in comparison $750,000 for a show at Wireless Festival in London, and a whopping $900,000 at Open Air Frauenfeld in Switzerland just last week.
Cardi goes on to break down the costs of each night if she put on a headline tour, explaining that a $600,000 take is cut down by at least $450,000 in expenses per show.
"Stage production gotta be massive since the fans pay massive so just on stage and production… Bardigang deserve everything don't forget, outfit, make up, hair."
"Why would I do that now when I can go on tour on my second album while I get festival and independent Cardi concerts money."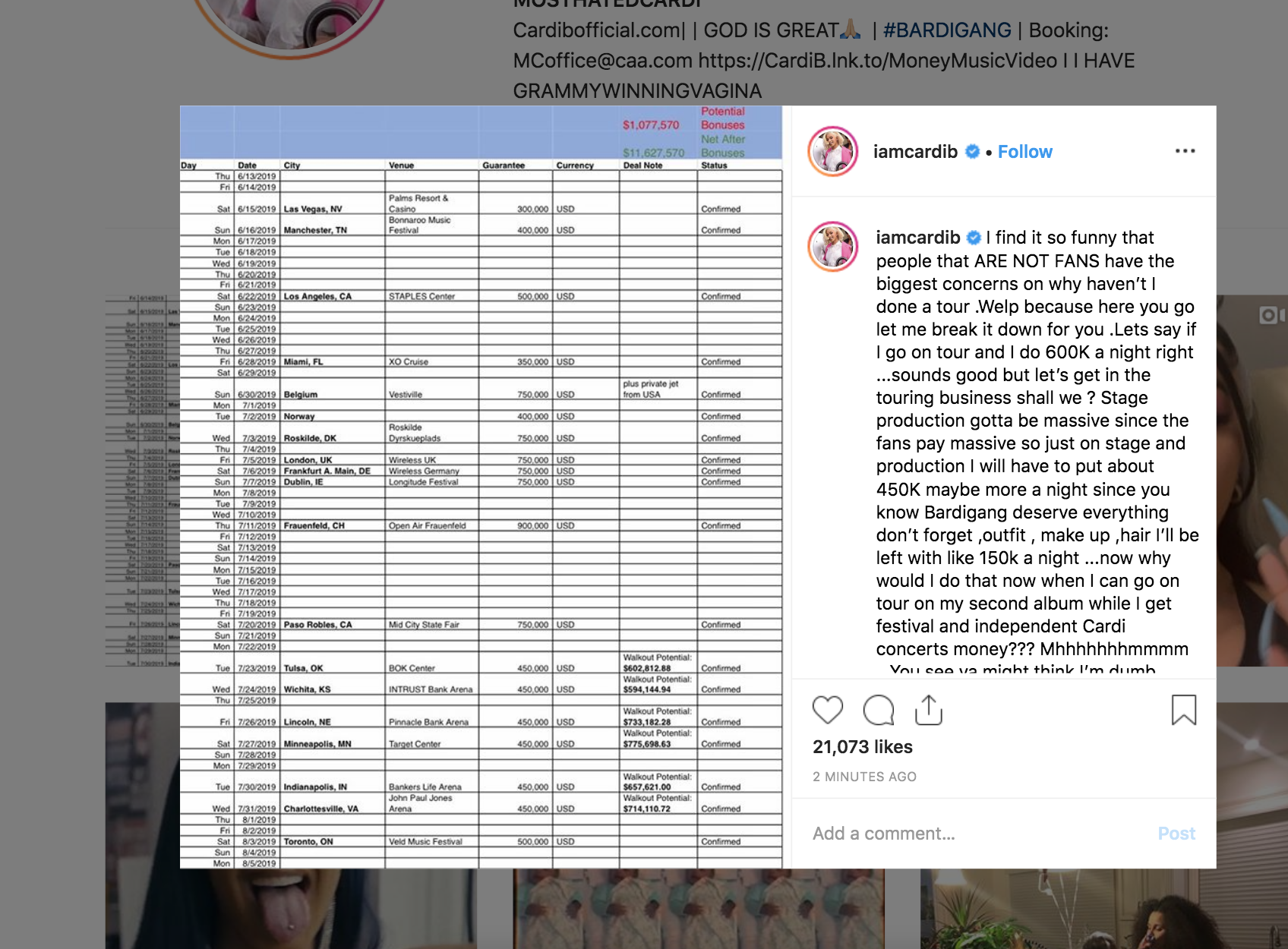 Live music is often hailed as a pillar that props up artist earnings in an age where streaming platforms like Spotify pay as little as $0.006 per stream.
If an artist like Cardi B playing a headline tour produces less than a quarter of the earnings of a festival slot, how prohibitively expensive might it be for emerging acts to tour?
The Music Network
Get our top stories straight to your inbox daily.