BTS reportedly leaves Columbia Records for Universal Music Group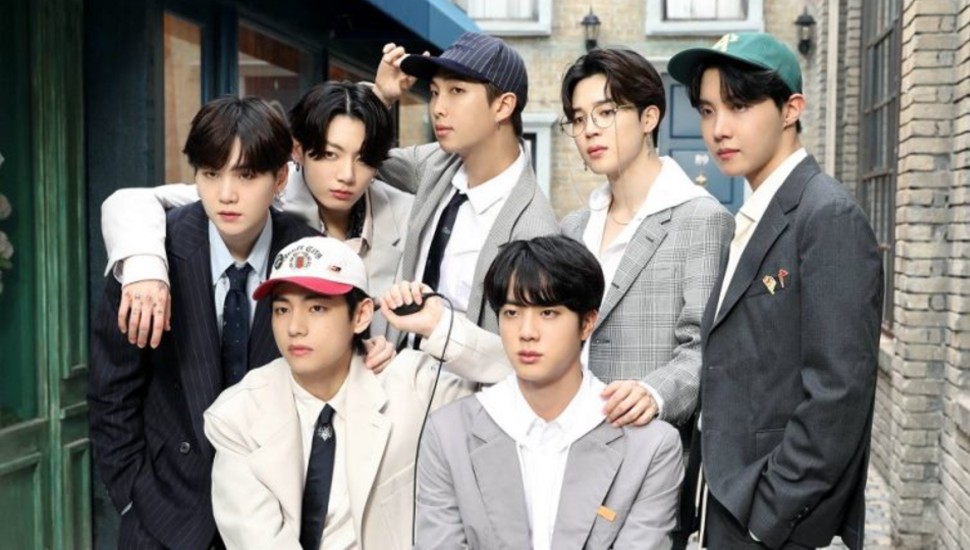 BTS are leaving Sony Music's Columbia Records and Orchard distribution for Universal Music Group in a surprise move. It's been reported by Billboard and later confirmed by Variety, although no official announcement has been made yet.
The licensing deal will be with the Geffen division at UMG, with distribution provided by INgrooves. The K-pop group via HYBE (formerly Big Hit) were on a month-to-month contract with The Orchard, meaning they only have to notify Sony of its intent to switch distributors.
It's the end of a three-year partnership, with BTS first signing with Sony for domestic distribution in 2018. The new move to UMG is expected to come into effect on December 1st.
The move is less surprising when you consider that UMG and HYBE struck up a strategic partnership last February, which included a joint-venture label. UMG also distributes the group's music in certain other territories, including Japan.
Billboard also claimed that Columbia chairman and CEO Ron Perry never even met HYBE founder and chairman Bang Si-hyuk throughout their entire partnership, despite Perry flying to South Korea several times to work on BTS' music. He co-wrote and produced their huge English-language hit 'Butter'.
The announcement of the deal between UMG and HYBE stated that it would see them working together to "increase opportunities for artists through innovation and technology, whilst expanding the global reach of K-pop music and culture around the world."
The partnership includes a new label that will operate out of Los Angeles and work closely alongside teams from Big Hit America, Geffen Records, and UMG.
UMG are getting a guaranteed commercial success. BTS' latest single, 'My Universe', a collaboration with British rockers Coldplay, debuted atop the U.S. Billboard Hot 100. It was their sixth single to top the chart.
For more on this topic, follow The Industry Observer.
Check out 'My Universe' by BTS and Coldplay:
This article originally appeared on The Industry Observer, which is now part of The Music Network.
The Music Network
Get our top stories straight to your inbox daily.