BTS Breaks Hearts, Stockprice and Records as 'Proof' Crushes Charts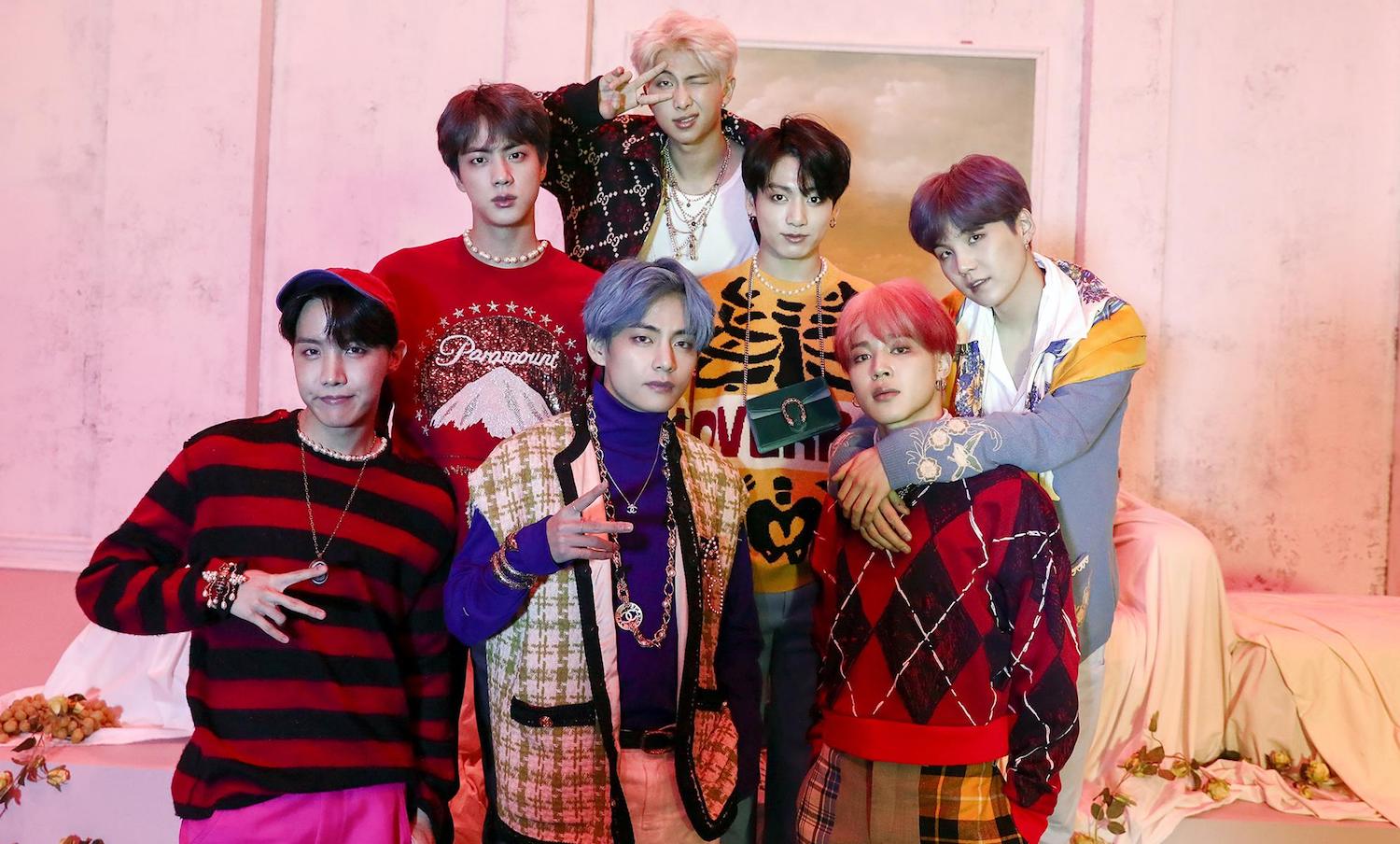 A strange and emotional week for ARMY ended on a positive note as BTS hit No. 1 on the Billboard 200 and ARIA Albums Charts with Proof, the K-pop phenomenon's career retrospective.
Proof blasts to No. 1 on the U.S. albums survey, for BTS' sixth leader, extending a record for South Korean acts.
The trailblazing group is the first from their homeland to top the Billboard 200, and the first to lead the Billboard Hot 100, which they've done on five separate occasions.
The first-week effort for Proof saw 314,000 equivalent album units change hands, Billboard reports, the "overwhelmingly majority" of that volume powered by CD album sales.
In Australia, Proof is BTS' third chart-topper following studio albums Map Of The Soul: Personal (from April 2019) and Map Of The Soul: 7 (March 2020).
ARIA doesn't break out sales and streaming data.
There's a reason behind ARMY's appetite for hard copies of Proof, released through Big Hit Music, a division of HYBE Corporation.
The sprawling, 48-track compilation features the new single "Yet to Come" and is available with a third, physical disc which carries a handful of unreleased demos of solo and group numbers.
Bagging chart titles on both sides of the world will come as a bittersweet moment for BTS' ardent fanbase, still grappling the news that their heroes would go separate ways, with no timeframe for a reunion.
The hiatus, as it's being described, will enable each of the seven bandmates to pursue solo careers.
J-Hope is said to be close to completing his album, and, late last week, Jungkook revealed he was working with Charlie Puth on a new song, "Left and Right," which should drop in full this Friday (June 24).
Aside from all the tears and tweets, the announcement of BTS' break had a measurable effect on HYBE, the South Korean music company that orchestrates the careers of BTS, Tomorrow X Together, Seventeen and others.
As news spread, HYBE stock was drained by as much as 28% last Wednesday (June 15) in Seoul, touching its lowest level since its trading debut in October 2020.
Some $1.7 billion was wiped from its market cap in early trading, before staging a comeback later that day, after the entertainment group said its flagship band would "remain active as a team" while taking "individual journey to further achieve personal growth."
Coldplay's Chris Martin is no scientist, but he could have predicted the fallout from BTS' hiatus announcement.
The British band, collaborators with BTS on one of those U.S. Hot 100 leaders, "My Universe," once triggered a knee-jerk market reaction for their then record company EMI.
Back in 2005, EMI announced albums by Coldplay and Gorillaz would be pushed back for release into the next financial year, contributing to more than a quarter of a billion pounds to be wiped off the market value of EMI Group.
For the record, EMI Group no longer exists, its various components sold off to rivals.
Coldplay and Gorillaz are still going strong.
In the nine years since bursting onto the international music scene, BTS has set the standard for pop groups, filling stadiums, arenas and sales charts along the way.
The group has at least 25 Guinness World Records, including the title of most streamed group on Spotify, besting their old mates Coldplay.
Since the start of last year, BTS has accounted for nearly one-third (29.4%) of all sales and on-demand streams of K-pop music in the U.S., according to Billboard. 
The Music Network
Get our top stories straight to your inbox daily.