Bigsound Returns With Live Conference and Festival: 'We're Going Big'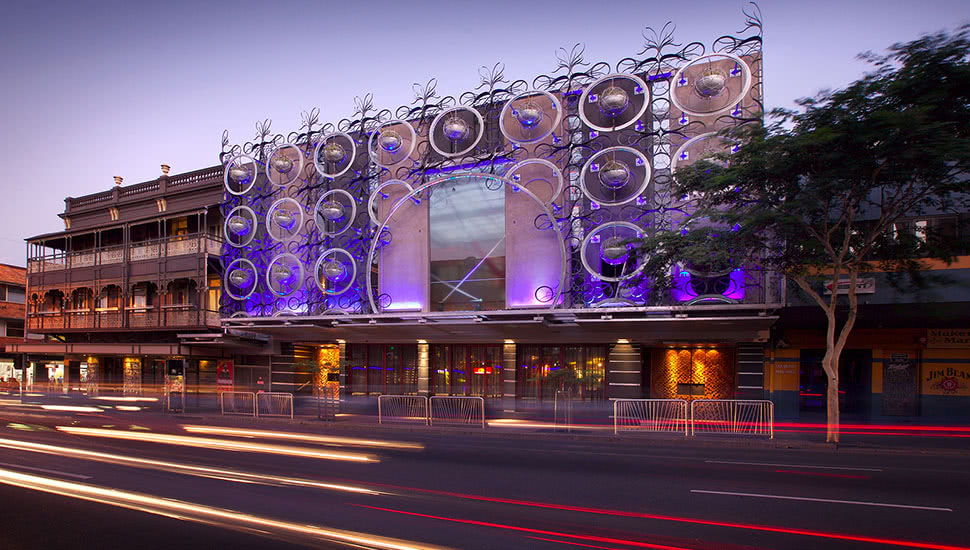 Bigsound is back.
After skipping 2021, and rolling out a virtual experience in 2020 at the height of the pandemic, Bigsound returns this September as a physical conference and festival event.
Spread over the four days of Sept. 6-9 and held once again in Brisbane's Fortitude Valley, the 21st edition of Bigsound promises to be "bigger than ever," organisers say.
"This year sees the return of our first live conference and festival since 2019," says QMusic CEO Kris Stewart.
"We're feeling from the industry far and wide that they're itching to be back in rooms together and we couldn't be more excited to get artists back on stages and industry back in their live element."
Announced Tuesday (April 26), the festival component will feature 300-plus artists showcases across 21 venues in the state capital's entertainment district.
QMusic, producer of the annual industry gathering, expects 16,000 festival attendees to rock up, including 1,500 delegates for the in-person, daytime conference.
In a change from usual programming, organisers are reaching out to the country music community for a new strand, Bigsound Country.
With the likes of Keith Urban, Morgan Evans and songwriter/producer Lindsay Rimes shining bright in Nashville, and many other Aussie acts coming through the pipeline, Bigsound Country will "fill this gap by creating artist and industry development opportunities whilst further growing the profile of Australian country music both here and overseas."
Australia is tipped as the world's fastest-growing country music market, notes Stewart, though the conference and development side here has room to grow.
"Our feedback in the past has been that a large proportion of country music artists and industry haven't felt that Bigsound serviced them," adds Stewart, who steers Bigsound for the first time since taking the helm at the peak body in 2021.
"We want to change that. We want artists from every spectrum of country music; pop, alt-country, bluegrass, First Nations country artists. Everybody."
Bigsound Country will flow through this year's programme, and will include a party, showcases, dedicated panels and a special show featuring some of Australia's finest country music artists.
The country spotlight is developed in partnership with industry bodies including APRA AMCOS and The Country Music Association of Australia (CMAA), and supported by the Brisbane Economic Development Agency.
All told, more than 150 speakers will be invited to the Bigsound stages. Artists can apply for showcase opportunities at www.bigsound.org.au.
"By the time we get to September, it will have been three years since we have had an in-person Bigsound. This year we're going big," comments festival co-programmer Ruby-Jean McCabe.

"It's been two years of artists sitting in their bedrooms, lounge rooms, hometowns. These are artists who may not have yet performed live but are ready to make their industry debut at Bigsound. We'll also have export-ready favourites to rediscover who will finally be able to impress Bigsound's international delegates and speakers and take their music overseas."
Major Bigsound 2022 partners include the Queensland Government, Australia Council, Brick Lane Brewing and Oztix.
Artist applications close May 20.
This article originally appeared on The Industry Observer, which is now part of The Music Network.
The Music Network
Get our top stories straight to your inbox daily.