Beyoncé's Homecoming: 500m tweets and counting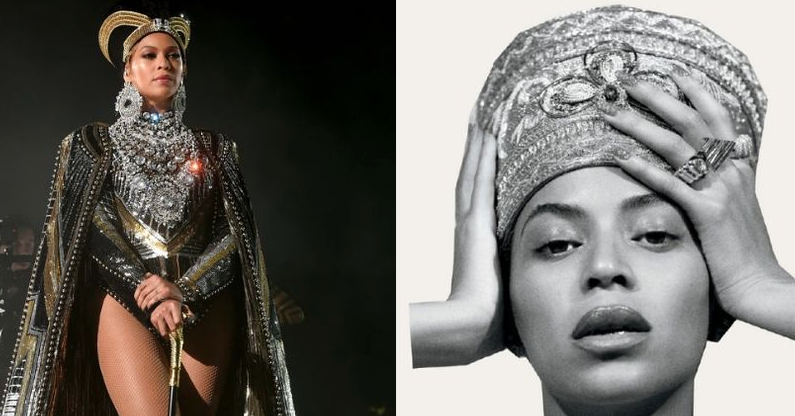 Social media and the internet cannot get enough of Beyoncé.
The April 17 release of Homecoming: A Film by Beyoncé and the unexpected release of the accompanying album saw an explosion in Twitterland in the 24 hours that followed their release.
Over half a million tweets and 250,000 uses of the hashtags #Homecoming and #BeyonceHomecoming.
Among the tweets were applauses from fellow performers including SZA, Shonda Rhimes, Zendaya, and Destiny's Child member Michelle Williams.
?Coffee's On! Music's in the Air…?Before i Let Go?.. from Frankie Beverly & Beyonce'…. Queen keeping R&B Alive? 1 Generation to the Next #ItIsTradition? #HOMECOMING? pic.twitter.com/9mrpkbiLCw

— Anita Baker (@IAMANITABAKER) April 17, 2019
Great work beyonce! So proud of you!! Was blessed to personally witness the amount of work you put into this along with your team that you trusted to help execute your vision. You always… https://t.co/NeWYryeEYl

— Michelle Williams (@RealMichelleW) April 17, 2019
The 2 hours and 17-minute documentary captured the eight months of hard work that went into preparing for her 2018 iconic Coachella headline.
First there were four months of rehearsals with the band, followed by another four months of whipping the dancers into perfection.
These came after her difficult pregnancy with twins and an emergency c-section, and she admits in the movie, "It's hard, there are days when I thought I'd never be the same."
"I'd never be the same physically, my strength and endurance would never be the same."
She wrote, directed and produced the film in the same way she oversaw every aspect of the performance.
Calling herself a "new woman in a new chapter in my life," she puts forward her vision for herself, her family, her career and her admiration for the remarkable African American women who paved the path for her.
Homecoming opens with a quote from acclaimed author Toni Morrison, "If you surrender to the air, you can ride it."
Children's rights activist Marian Wright Edelman emphasises, "You can't be what you can't see."
As Beyoncé explains in the movie, she had wanted to attend a black college or university.
But when her music career took off with Destiny's Child, that "became college".
What drove her was her determination to erase preconceptions.
"I felt like people wanted me to stay in my little box. I could have worn my flower crown, but it was more important to bring our culture to Coachella."
Those at Coachella knew they were witnessing history as Beyoncé was the first female African American to headline the event, and she knew she had to deliver.
Steve Pamon, COO of her Parkwood Entertainment company said, "She had a vision for redefining the concert experience and to show the best of blackness to the world in a way that unites all of us.
"It's a concert film that refutes the notion that concert films aren't relevant—and raises the bar."
The 40-track live album includes two new bonus tracks, a cover of Maze & Frankie Beverly's 'Before I Let Go' and 'I Been On', the latter co-produced by Timbaland who gives it a different treatment to the original which emerged on SoundCloud in 2013.
Her last few albums have appeared on selected streaming services.
Homecoming is on all of them.
What's more, on April 23 she is releasing the audio of the three-year-old Lemonade film on all streaming services as well.
She also appears in The Lion King, as the voice Nala, which hits cinemas later this year.
The Music Network
Get our top stories straight to your inbox daily.