Ben Lee returns with new single, signs catalogue to Warner Music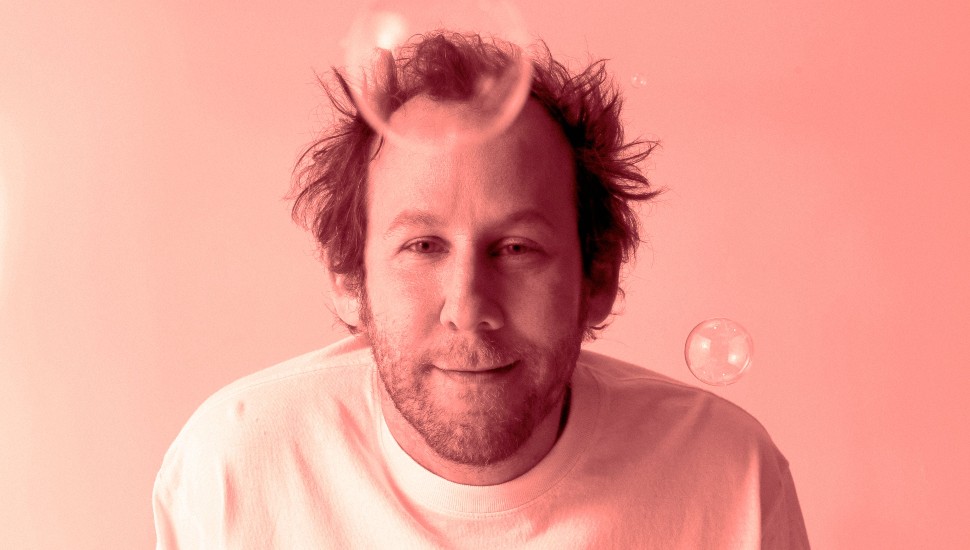 Image: Byron Spencer
Australian music industry mainstay Ben Lee has both released a new single and announced the signing of his catalogue to Warner Music. 
It's safe to say Ben Lee is back with a bang, given that his latest track 'Born For This Bullshit' serves as the first single from his upcoming 20th album, I'm Fun!.
Set for release on June 17th, 2022, the album will feature a compilation of songs focusing on the themes of embracing positivity, growing up and celebrating individuality.
In a statement, Lee explained that 'Born For This Bullshit' is about "refusing to be bogged down in negativity."
"Like all the best songs I've written, I had no idea how relevant it would be when I first wrote it. 'We're All in this Together' was the same way. I wrote 'Born for this Bullshit' in 2019 but I finally understand it in 2021," he said.
"It's about positivity, swagger, keeping your chin up, even though we're in total global chaos, true crisis, but still kinda choosing to enjoy the ride."
Recording the bulk of I'm Fun! remotely, Lee worked with producers including Jon Brion, Shamir, Sadie Dupuis and Darren Seltmann and guests Zooey Deschanel, Christian Lee Hutson, Beastie Boys' Money Mark, Megan Washington, Georgia Maq and Eric D Johnson.
Having begun his career 30 years ago, the now 43-year-old Lee spends the album reflecting on the wisdom he has gained since starting out as a "total troublemaker".
"When I turned 40 it was like "Game on!"; so many of my favourite singer/songwriters did their best work after 40 – Tom Waits, Bonnie Raitt, PJ Harvey, Willie Nelson – that's when you've paid your dues and you start wearing your wounds and scars like medals from the battlefield!" he said.
"This album, this moment in my career, is all about balancing some hard-earned wisdom from a 30-year long career with the vigour and energy of youth. That's why it was as important to me to collab with artists like Jon Brion and Money Mark who I've both known for over 2 decades, as much as people like Shamir and Georgia Maq who are young and lit up with creative adrenaline. I like being a generational bridge between freaky artists. They are my tribe!"
After spending years as an indie artist, Lee has signed an international deal with Warner Music to release his forthcoming albums, which he says "just feels right".
"From day one, the Warner team have just been like "what do you want to do? How can we help?" which are the dream words every artist wants to hear," he said.
"They know that with an artist like me, you don't try and fit a square peg in a round hole, you let me do my thing without interference, as strange as some of my choice might be, and that's how you get the best results. I'm really grateful for this opportunity."
Meanwhile, Warner Music Australasia president Dan Rosen said the company is proud to be working with an "iconic Australian artist".
"[Lee's] creativity, wit and fearlessness continues to challenge and entertain music fans around the world," Rosen said.
"We are privileged to now represent his back catalogue which has so many classic songs, that have even more strongly resonated with the Aussie public as we've navigated through these challenging COVID times. I can't wait for Ben to write the next chapter of his career with Warner Music."
The announcement of the single, album and record label deal comes in what has been a busy time for Ben Lee, who recently competed on season three of Network Ten's The Masked Singer.
Listen to 'Born For This Bullshit' (feat. Sad13)
This article originally appeared on The Industry Observer, which is now part of The Music Network.
The Music Network
Get our top stories straight to your inbox daily.