Australia's Time's Up, NOW, launches to offer legal support and fund education programs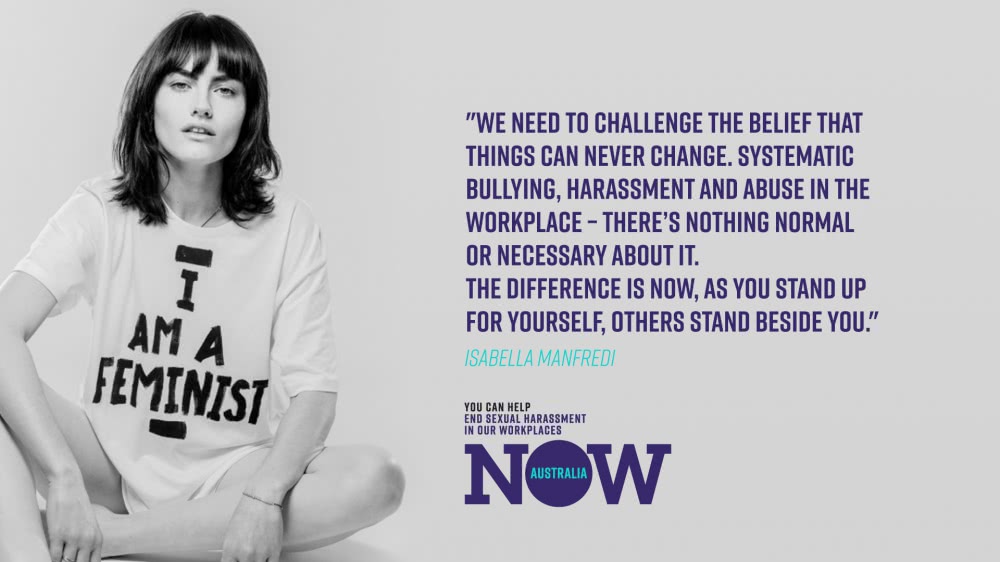 The Preatures' Isabella Manfredi, Tina Arena, Missy Higgins, Sarah Blasko, Kate Miller-Heidke, Jenny Morris, Clare Bowditch and Katie Noonan are among 30 entertainment figures who have banded together to help launch NOW, a not-for-profit, non-partisan organisation for people across all industries who have been sexually harassed, assaulted or intimidated.
Inspired by #MeToo and #TimesUp, and in partnership with each sector of the arts – including the music industry's #meNOmore campaign – NOW is lead by journalist Tracey Spicer AM.
"NOW is more than a call for change," Tracey Spicer said. "It's the place people can have that crucial first conversation about what they're going through. By connecting them to the support and advice they need, we're also providing the strategies to eliminate sexual harassment in the workplace for the next generation."
As the local entertainment industry received its own watershed moment following the Harvey Weinstein attention, Tracey Spicer was contacted by more than 1500 people with #MeToo stories across a range of industries.
"We want to help those in Australia's lowest paid workplaces. At the moment, many simply don't have a voice," Spicer said.
One in two women and one in four men has been sexually harassed in their lifetime, according to the recent ABS Personal Safety Survey. What's more, according to the 'Women and the Future of Work' report, conducted by academics at Sydney University, one-in-10 women are still being sexually harassed at work.
"Women of colour, those with a disability, and LGBTI people are particularly vulnerable," Spicer added.
Similarly to the Time's Up campaign in the US, which has gone on to raise over US$21 million for its Legal Defence Fund, NOW Australia launches today with a crowdfunding campaign.
The NOW Fund will be used to connect people to the counselling and legal support they need, while creating strategies to eliminate sexual harassment in the workplace for the next generation.
At time of writing, the campaign has raised $2,310 of NOW's $250,000 goal.
NOW isn't stopping there, the organisation will also fund research and education programs, and is actively working with government, business, statutory authorities, legal and health sectors.
Twitter: @NOW_aust
Facebook: NOW Australia
Email: [email protected]
#thetimeisNOW
#NOWAustralia
This article originally appeared on The Industry Observer, which is now part of The Music Network.
The Music Network
Get our top stories straight to your inbox daily.