Australia's JOY. joins Demi Lovato world tour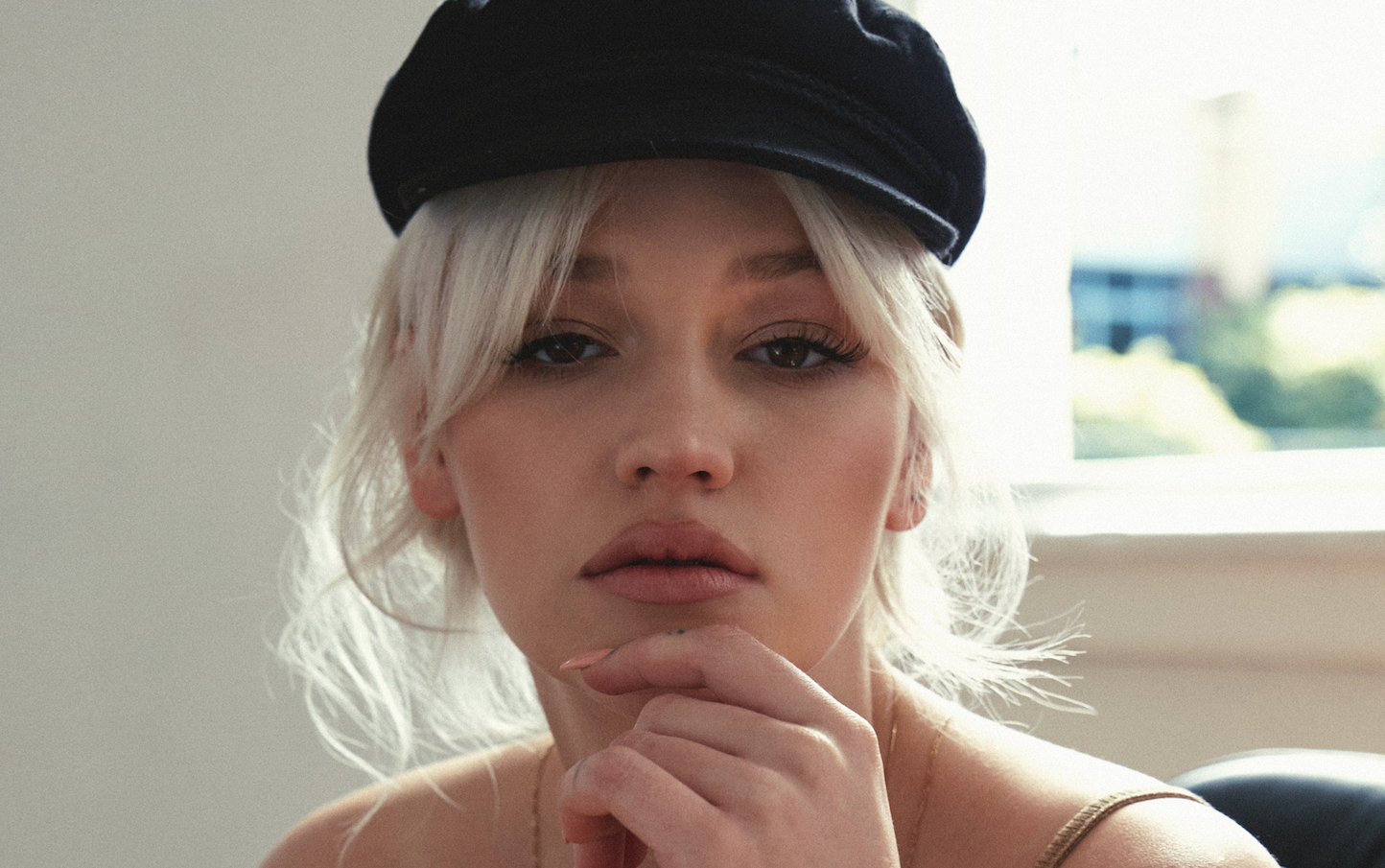 Australian producer and singer-songwriter JOY. (real name: Olivia McCarthy) has been invited by Demi Lovato to open on the UK and Europe legs on her Tell Me You Love Me world tour.
The tour began earlier this week in Belfast and winds up at the end of June.
The 19 shows take in London, Amsterdam, Paris, Oslo, Cologne and Zurich, and mark the 20-year-old's biggest overseas shows to date.
The invitation came after the pair began a mutual appreciation society after the March release of her EP SIX.
Lovato tweeted, "My new favourite artist is JOY."
A perplexed JOY. initially wondered if she was being punk'd, but later realised she was the real deal.
JOY. responded via Instagram: "Sometimes I wake up and I'm like 'Why the hell did I decide to do music as a career', this shit is hard.
"Sometimes I wake up and instantly go back to sleep because I don't think anybody will ever hear my songs.
"Most days I wake up already feeling defeated, I am so small in this huge world.
"Sometimes I hear my phone going off at early hours of the morning and I throw it against the wall because I'm scared to see people hating.
"I'm so glad that I looked at my Twitter this morning because I was so not expecting this.
"I legitimately thought it was either a hacker or a punk. I'm totally unsure as to how you even came across my music to begin with @ddlovato, but thank you so much for sharing it with the world.
"I watched you perform a few weeks ago and was so inspired by you selling out stadiums across the globe. I never imagined this.
"So #blessed that an icon like you would use your platform to promote my songs.
"I'm just a lil girl from Brisbane Australia, who started making music in her bedroom because I didn't know what else to do with my life. This makes everything worth it. Jesustakethewheel."
The SIX EP was produced by JOY. in collaboration with Khaled Rohaim (Rihanna, Ariana Grande, Ty Dolla $ign) and was the culmination of countless writing and recording sessions with members of JOY.'s creative collective The Formula including Dopamine, Manu Crook$, Anfa Rose and Miracle.
JOY.'s production has also graced tracks by Manu Crook$ and Anfa Rose.
Starting out making tracks in her bedroom, JOY.'s rise has been relatively quick.
Her debut EP, ODE, landed at #1 on the iTunes electronic charts in mid-2015 and has been streamed five million times.
Last year's triple j favourite 'Smoke Too Much' generated three million streams.
Beats1 creative centre Zane Lowe earmarked JOY. as 'One to Watch' at 2015's Beats Sound Symposium in Sydney.
Last year she hit the road with America's Kehlani in August, and followed it up with her own tour, which sold out.
She also performed at festivals such as Vivid Sydney's inaugural one-day Curve Ball, and the annual electronic Listen Out.
The Music Network
Get our top stories straight to your inbox daily.