Australia's big country obsession is growing, Spotify reveals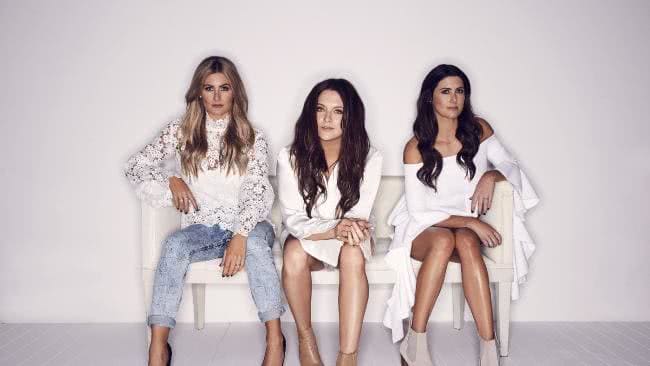 If you missed the chance for a foot stomping at Nashville's Americana Fest, worry not. There's still time to dust off the Stetson and dig out the Drizabone.
The International Country Music Day rolls out today (Sept. 17), and to celebrate this global hoedown, Spotify has crunched the numbers on the genre and Australia's place in the country community.
According to the streaming giant, Australia ranks No. 3 among most popular country music markets, behind the runaway leader United States and Canada and ahead of a raft of countries you didn't realise had a fondness for the twang, including Norway (No. 5), Sweden (No. 7) and Israel (No. 13). Check out Spotify's country map.
Since 2015, Spotify reports a 21 percent increase in the share of country music streaming outside America, and the tech giant expects to see more growth as "streaming continues to allow music of all types to cross borders with greater ease than traditional bastions like country music radio."
Caboolture-raised star Keith Urban is Spotify's most-streamed artist born outside the United States, while compatriots Morgan Evans (whose song "Kiss Somebody" has enjoyed more than 45 million hits on the platform), Rachael Fahim, The Wolfe Brothers, Tori Forsyth, Casey Barnes, Missy Lancaster, The McClymonts, Travis Collins and New Zealand's Kaylee Bell are breaking through.
None of this should come as a surprise. Earlier this year, TIO took a wide-angle look at Australia's big play in country and the impressive roll call of artists and songwriters doing business in Nashville right now, from Lindsay Rimes to Kylie Sackley, Phil Barton, Chris DeStefano and many others.
"Country music has always had a strong presence in Australia, in line with our vast interior and open areas, known as the outback or the bush, which inspire the common themes of country music," says Peter Stevens, music editor for Spotify's Australia and New Zealand content, in a statement.
"With the recent uplift in popularity of the genre, we are seeing more artists entering the spotlight. Global streaming services are providing opportunities around discovery, opening up more opportunities for global potential with our local artists."
To cater for country-hungry Spotify users in these parts, the streamer recently launched two mood-oriented playlists, Country Chill and Country Party, pooling a mix of homegrown and U.S. tunes.
Expect those cowboy boots to get a good work-out next moth when "Cry Pretty" singer Carrie Underwood, the most popular female country artist worldwide on Spotify, visits Australia for a promo tour and headline date at the 20th anniversary edition of the Deni Ute Muster, alongside Kasey Chambers, Busby Marou, Troy Cassar-Daley and more.
This article originally appeared on The Industry Observer, which is now part of The Music Network.
The Music Network
Get our top stories straight to your inbox daily.