Australian Music Vault to include ARIA Hall of Fame section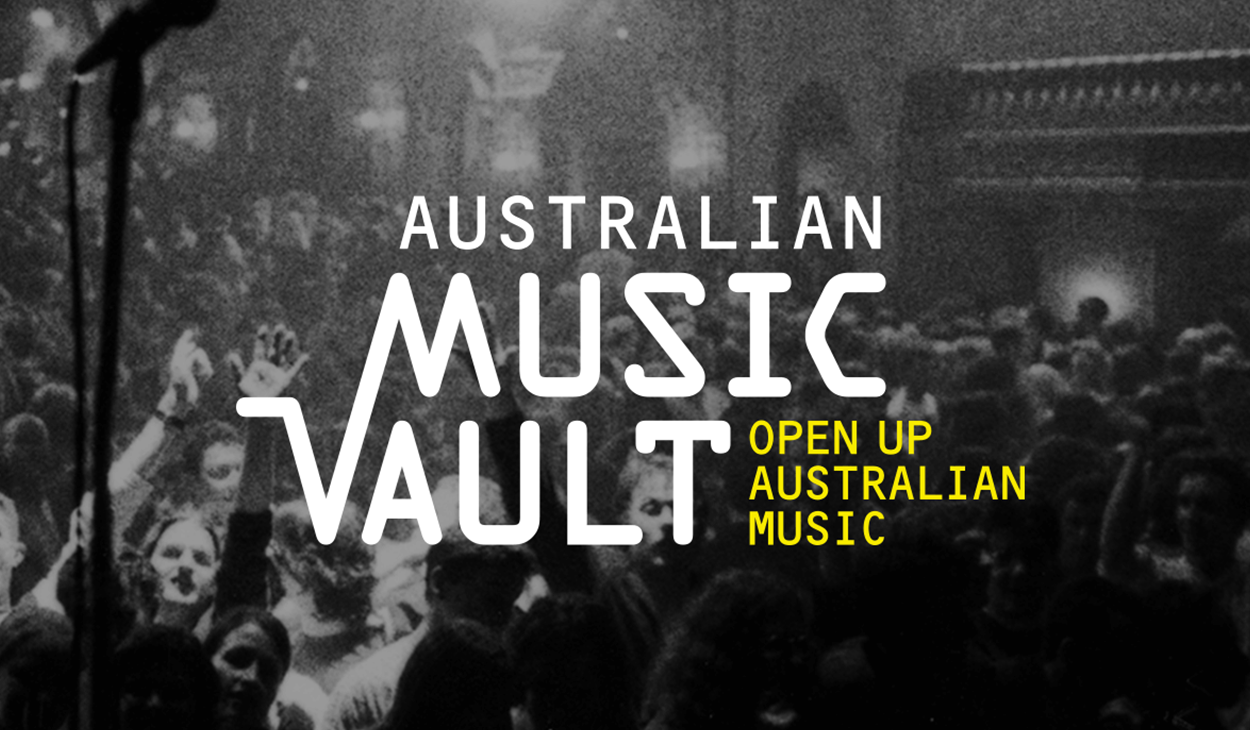 The upcoming Australian Music Vault, the national hall of fame at Arts Centre Melbourne, will have a dedicated section for the ARIA Hall of Fame.
This partnership with the Sydney-based Australian Recording Industry Association will focus on the 85 ARIA HoF inductees so far since 1988, with physical memorabilia and digital content
Victoria's Minister for Creative Industries Martin Foley said, "The Australian Music Vault will turn up the volume on our local industry, providing a dedicated space to enjoy, celebrate and promote the successes of our nation's music talent – past, present and future.
"This partnership with ARIA demonstrates and adds to the national significance of the Music Vault and Melbourne's position as Australia's music capital."
The ARIA collection will add to that of the Music Vault's own physical and digital collection, which draws on Arts Centre Melbourne's own 600,000 items and past exhibitions centred around Nick Cave, Midnight Oil, Kylie Minogue and AC/DC.
The Music Vault will also feature more women, who have only made up around 15% of ARIA HoF entrants.(although it must be said that the very first inductee was a woman).
In 2010, Arts Centre Melbourne featured the female-only Rock Chicks exhibition.
The Australian Music Vault will open in late 2017and is part of the Andrews Labor Government's $22.2 million Music Works initiative.
It is set up partly to celebrate and honour the icons, and also serve as a music tourism destination.
Arts Centre Melbourne Chief Executive Claire Spencer said of the new partnership, "ARIA's support as the peak national body for the music industry demonstrates the significance of this project in celebrating the Australian music story and will provide a highlight of the Australian Music Vault experience.
ARIA CEO Dan Rosen added: "ARIA is delighted to be part of the Australian Music Vault, it's a wonderful opportunity to showcase our rich history of ARIA Hall of Fame inductees and share with the public all that's great about our Aussie music icons."
ARIA HALL OF FAME INDUCTEES
1988 Dame Joan Sutherland, Johnny O'Keefe, Slim Dusty, Col Joye, Vanda & Young, AC/DC
1989 Dame Nellie Melba, Ross Wilson
1990 Percy Grainger, Sherbet
1991 Billy Thorpe, Glenn Shorrock, Don Burrows, Peter Dawson
1992 Skyhooks
1993 Cold Chisel, Peter Allen
1994 Men at Work
1995 The Seekers
1996 Australian Crawl, Horrie Dargie
1997 The Bee Gees, Paul Kelly, Graeme Bell
1998 The Masters Apprentices, The Angels
1999 Richard Clapton, Jimmy Little
2000 No inductees
2001 INXS, The Saints
2002 Olivia Newton-John
2003 John Farnham
2004 Little River Band
2005 Jimmy Barnes, Smoky Dawson, Renée Geyer, Normie Rowe, Split Enz, The Easybeats, Hunters & Collectors
2006 Daddy Cool, Divinyls, Icehouse, Helen Reddy, Rose Tattoo, Lobby Loyde, Midnight Oil
2007 Frank Ifield, Hoodoo Gurus, Marcia Hines, Jo Jo Zep & The Falcons, Brian Cadd, Radio Birdman, Nick Cave
2008 Dragon, Russell Morris, Max Merritt, The Triffids, Rolf Harris
2009 Kev Carmody, The Dingoes, Little Pattie, Mental As Anything, John Paul Young
2010 The Church, Models, Johnny Young, John Williamson, The Loved Ones
2011 Kylie Minogue, The Wiggles
2012 Yothu Yindi[
2013 Air Supply
2014 Molly Meldrum, Countdown
2015 Tina Arena
2016 Crowded House
The Music Network
Get our top stories straight to your inbox daily.