Australia's live industry welcomes 'essential' funding and new 'Roadmap' for concerts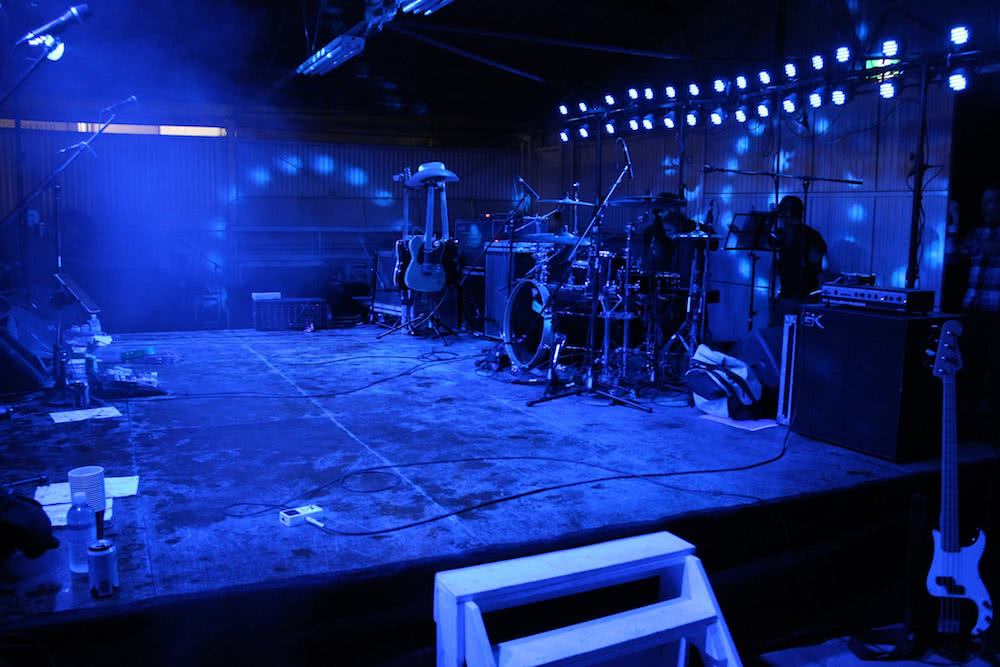 Australia's live entertainment sector has welcomed the federal Government's long-overdue rescue funds and its adoption of a roadmap for the rebirth of concerts.
On Friday, Federal Minister for Communications, Cyber Safety and the Arts Paul Fletcher unveiled a plan for re-opening live entertainment, and confirmation of $60 million in grants that should "flow immediately" under the Restart Investment to Sustain and Expand (RISE) Fund.
Drawn into Fletcher's "Roadmap" is a relaxation for venues and events, that would allowed to operate at up to 75% capacity in states that have had 14 days with no new locally acquired Coronavirus cases.
"Our sector has been crushed by COVID and this funding will be essential to helping us rebuild," comments Live Performance Australia following the announcement.
Separately, the trade body welcomed the "adoption of a roadmap for live performance to return so we can reconnect audiences, performers and venues in a safe and sustainable way."
We're also pleased to see adoption of a roadmap for live performance to return so we can reconnect audiences, performers and venues in a safe and sustainable way

— Live Performance Aus (@LivePerfAust) November 20, 2020
The government's big announcement was strangely muted, unveiled at the week's end and coming several months after a promised $250 million bailout package that never quite delivered.
It's a two-pronged development, one overdue, the other a welcome surprise.
With borders finally opening up and Australia's states and territories largely getting a handle on community coronavirus transmissions, Canberra has outlined its plan to "pave the way for live shows, performances and gigs" to return to normal.
Built in three stages with input from Australia Council, the Live Entertainment Industry Forum and LPA, the live Roadmap dictates how venues do business post-COVID, with guidance for the main types of venues, festivals and touring.
"The Roadmap provides a consistent, sensible and measured approach to restarting live performances, with audience and performer safety front of mind," Fletcher said.
Approved by Cabinet, its "a living guidance document based on sound public health advice and industry knowledge, which will be updated in line with changing advice around COVID-19," Fletcher added.
Click here for the "Roadmap for Reactivating Live Performance Venues and Events."
Speaking at the Sydney costume workshop for the award-winning musical Hamilton, due to open next March at the Lyric Theatre, Fletcher revealed than $60 million of the $75 million RISE Fund had been allocated.
Grants of between $50,000 and almost $2 million were approved to 115 projects in support of arts and entertainment sector organisations that are trying to "restart, re-imagine or create new cultural and creative activities," reads the 20th November update.
The pie is split with 71 percent of funding going to small-to-medium sized organisations, and 21 percent to those in regional spots.
Also, $34 million is earmarked for not-for-profits and $26 will be funnelled to commercial operations and sole traders.
"The arts and entertainment sector is a big employer – and also drives jobs in sectors such as hospitality and travel. When people go to see a show they often go to a bar or restaurant as well; they may fly or drive to get to the show; they may book a hotel and stay overnight," Fletcher said.
"But as well as generating jobs and income, the RISE fund means there will be lots of shows that Australians can go and see – and that's good news for all of us after a tough year.
"And my message to Australia's artists and performers, to backstage crew, to everyone in the arts and entertainment sector, is – we want you back out there doing what you do best, and RISE is going to really help that happen."
A full list of funded projects will be published by the Office for the Arts in mid-December, with recipients notified beforehand.
For more information visit www.arts.gov.au/covid-19-update.


This article originally appeared on The Industry Observer, which is now part of The Music Network.
The Music Network
Get our top stories straight to your inbox daily.