Ausmusic T-Shirt Day returns with massive line-up of artists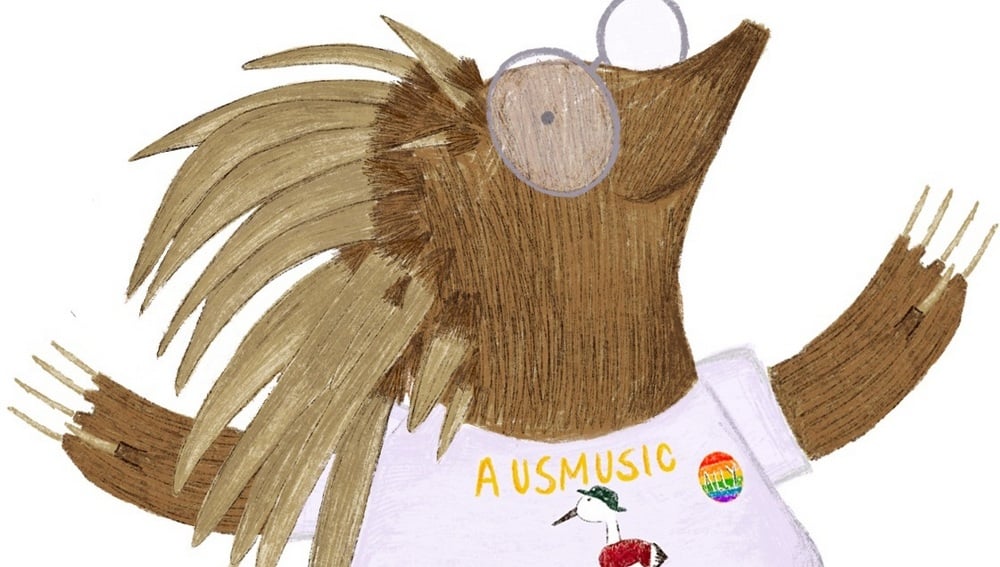 Ausmusic T-Shirt Day returns this year, backed by some the biggest names in Australian music.
Support Act is behind the nationwide campaign, set for November 19 and which serves the dual purpose of supporting Australian acts and to raise much-needed funds for music workers facing hardship during the pandemic.
Since the start of the pandemic, Support Act has committed $22.8 million by way of 10,000 crisis relief grants to live music and performing arts professionals in need, and provided mental health and wellbeing support to thousands more.
A record number of Ausmusic T-Shirt Day ambassadors are on board this year, organisers say, including Jessica Mauboy, 5 Seconds of Summer, Amy Shark, Lime Cordiale, Peking Duk, The Amity Affliction, along with New Zealand-born artists Neil Finn and Jon Stevens.
"While there is now light at the end of the COVID tunnel, thanks to the massive uptake of vaccinations across Australia," comments Support Act CEO, Clive Miller, "there is still a long way to go before the music industry is operating at pre-pandemic levels."
He continues, "We know just how much the Australian community loves and misses their live music, which is why we are asking everyone with a passion for Australian music to get behind this year's Ausmusic T-Shirt Day to help raise the funds we urgently need to continue providing our support services to music workers in crisis." 
By slapping on a band t-shirt, music fans become walking billboards for their favourite acts.
On the day, hundreds of artists will support the cause by slapping on their favorite shirts and showing them off on social media.
Participants don't need to sign up, though anyone keep to get involved is encourage to buy an Ausmusic T-Shirt, fundraise and donate to Support Act.
For maximum impact, use the hashtag #ausmusictshirtday and tag Support Act, triple j and ARIA, all of which are supporting the initiative as part of Ausmusic Month.
It's a bit of fun, for a good cause.
"Our industry is in crisis like never seen before," comments Ambassador Jessica Mauboy. "We've lost work and livelihoods due to the pandemic, and for many this is our hour of need. Ausmusic T-Shirt Day is a simple and fun way you can help raise funds to get our beloved Aussie artists and music workers back on their feet."
The Ausmusic T-Shirt Day has origins dating back to 2013, when advertising guru Sudeep Gohil and then-ARIA CEO Dan Rosen hatched a plan where musicians and fans would wear an Aussie band or artist shirt, photograph it and post the snap with the #unitedbymusic tag. 
For more information visit ausmusictshirtday.org.au.
This article originally appeared on The Industry Observer, which is now part of The Music Network.
The Music Network
Get our top stories straight to your inbox daily.