'The Industry Is Becoming More Accessible': Ash Stahl on TikTok, Flighthouse & The Future of Music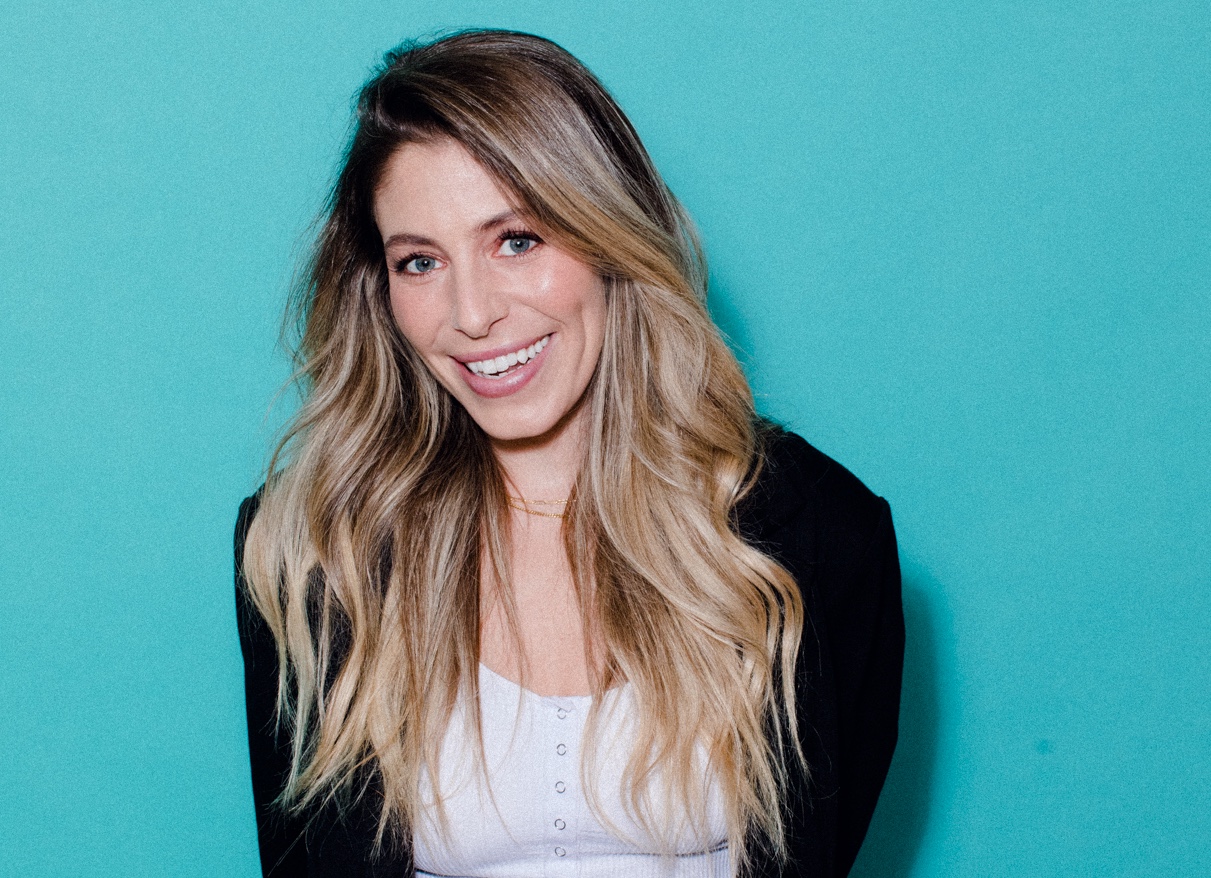 Image: @donslens
At BIGSOUND last month, one of the conference speakers was Ash Stahl, CEO of Flighthouse. As head of the most followed brand on TikTok (28M), she certainly had a lot of insight to provide about the modern music industry.
Well-known for their music-driven content series such as "Finish the Lyric" and "Dance Charades", Flighthouse has become a prominent player on TikTok and other social media platforms, with Stahl and her team of over 50 staff becoming experts at appealing to Gen Z consumers.
In addition to producing original content, Flighthouse leads music marketing campaigns for artists and record labels across TikTok, Instagram and Twitter, and is responsible for over 100 US Billboard Hot 100 chart entries with songs from Lil Nas X, Miley Cyrus, Cardi B and more. Flighthouse also partners with global brands to build influencer and content campaigns on the app.
After her BIGSOUND appearance, The Music Network asked Stahl, who's the latest guest on our Fear At The Top podcast (listen here), some questions about how to grow your brand on TikTok, her favourite TikTok success story, her work at Flighthouse and more.
View this post on Instagram
The Music Network: TikTok is becoming more and more important to emerging artists. What three tips do you have for an artist hoping to properly utilise the platform?
Ash Stahl: Step 1. Spend time on the platform. The TikTok algorithm really is so sophisticated and there are so many niche communities to be discovered – after scrolling for a couple of hours, you'll be seeing content that you love. Pay attention to the editing styles and the way that different communities are interacting with different trends. Take note of how music and audio are being used in the content that you're consuming.  
Step 2. Create content that is authentic to yourself, your music, and your brand. Now that you've spent time on the platform and are familiar with different formats and content styles, start by creating some low lift content that you would like to watch yourself. Try recreating your favorite videos with a personal spin on the creative. Replicating content might feel weird, but really, that's exactly what it means to "participate in a trend"!
There's no need to recreate the wheel here (until you're comfortable with the platform, that is). Artists also don't need to jump straight into promoting an unheard song. Get comfortable first. Use a trending capcut filter to help with an edit. Show off one of your hobbies following a format that your favorite creator also used. Just have fun with it! 
Step 3. Try new things and don't get held up on curating an "aesthetic" profile. Compared to Instagram, where users are manually searching out accounts to follow as a first step (before seeing a user's content), content discovery on TikTok is unique in that it is primarily happening on the For You Page (FYP). TikTok users are being served videos on their FYP and making in-the-moment decisions whether or not to follow a creator based on that single TikTok.
TikTok users are not navigating to profiles to see if there is a heavily curated aesthetic, or to gather more context. TikTok videos need to be self-contained and work on their own as individual pieces of content. This is great for artists and creators because it allows for you to experiment with different trends, editing styles, content types, etc.. You'll also be forced out of your comfort zone, over and over again! Because what worked last month, might not work as well today. A win-win for both content creators trying to find their voice and fans/viewers looking for fresh content to consume. 
View this post on Instagram
Do you have a favourite TikTok artist success story?
JVKE is one of my favourite "TikTok-first" artists. Early on he figured out a repeatable format for music-driven virality and stuck with it – building a substantial following. He then made music that worked really well for UGC and was able to translate that into actual streams off-platform along with more radio-friendly pop music. He's a great example of an artist who has fully taken advantage of everything TikTok has to offer – from building his brand as a content creator to promoting his music in an extremely authentic way. It's great seeing him have success as he starts to tour lately!  
If an artist was anxious about losing a sense of authenticity or integrity through using TikTok to promote their work, what would you say to them?
Artists losing authenticity or integrity by hopping on TikTok was a very valid concern maybe three or four years ago. The platform was so new, and the content wasn't quite as diverse. But lately we've seen such an incredible uptick in diversification of content on TikTok, there is a community for every single interest and its never been easier to reach an audience that appreciates you for you. Find a content format that feels authentic and share the content that you would love to consume – you have absolutely nothing to lose by just getting started!
Five years ago, barely anyone could have predicted the rise of TikTok. What do you foresee being the next big music industry development five years from now?
I think the next few years is going to see the industry really trying to make sense of, and catch up to, the current social landscape. TikTok really shook up the industry and sparked the democratisation of social media platforms – where follower count barely matters, and every upload has a chance at success.  We're seeing all platforms follow suit (IG Reels, YT Shorts, etc.).
This means that legacy content publishers are being given a run for their money and there is a huge opportunity for new content creators and musicians to rise to the forefront. The barrier to entry is getting lower and the industry is becoming more accessible every day. For better or for worse, the musicians that are able to take advantage of this by creating native content and building authentic brands will have the best shot at success. I'm not sure what new platforms or technology will pop up within the next few years, but I know we'll be seeing more and more indie self-made artists blowing up. 
Tell us about your work with Flighthouse. Being the most followed brand on TikTok must keep you busy!
Busy is definitely a reasonable assumption – where do I even start?! We have our forward-facing owned and operated brands which I'd describe as the short-form, social-first Gen Z answer to what MTV was in the early 2000s – which include @flighthouse (~30M followers), @retirementhouse (~6M followers), and our newly launched sports vertical @fieldhouse.
Also under the FH Media umbrella we have the Flighthouse agency and its sister agency VRTCL – where we execute influencer campaigns and create content for both labels (Doja Cat, Lil Nas X, Miley Cyrus, etc.) and brands (elf Cosmetics, Starbucks, A24, KFC, CeraVe, etc.).
Every day is a new idea, or challenge, or problem to solve and I'm having the time of my life building this company alongside the best group of people I could ask for. We've gone from 2 to 100 employees in the last five years, and we still have the gritty startup feeling that I hope to never lose. I'm inspired every single day and can't wait to see what the next five years has in store for Flighthouse. 
@jvke

this song is out now.
Who's been your favourite guest on Flighthouse?
It's so hard to pick! Gen Z is so diverse and one of my top priorities has been to ensure that Flighthouse's content reflects that diversity. We've had SO many incredible guests come through, but if I have to narrow it down: 
I'm a huge fan of Dylan Mulvaney – she was just a gem to have in the studio. There is no facade or "turning it on" when the cameras roll – Dylan is sunshine, personified. Always. She's really brave for sharing her journey so publicly and I'm just a huge supporter. 
Saweetie was also wonderful. Halfway through the shoot she called Quavo (who she was dating at the time) to come by the studio and check it out. Apparently he was a bit standoffish when it came to interviews and the media but Saweetie was so comfortable on set at Flighthouse that she wanted him to see how enjoyable it could actually be. After the shoot her team touched base thanking our crew on Saweetie's behalf for creating such an inviting environment. She was lovely. 
How have you found the US music industry compared to the Australian music industry? And what lessons can our country's industry learn from the US music market?
I have a pretty limited POV on the Australian music industry, but it feels quite similar to the US – maybe just a slight difference in trends (genre trends, marketing trends, etc.). Australia seems to be much more intentional than the US in recognising its First Nations people and providing a platform to First Nations musicians – which was a wonderful surprise for me. I think the US can actually learn something from Australia there.
I hope Australia continues to be proactive in supporting independent artists and empowering their creativity. Like I said, these self-developed artists are the future of the music industry, both in the states and internationally. 
The Music Network
Get our top stories straight to your inbox daily.