ARN purchases regional radio operator Grant Broadcasters
Editorial Operations Manager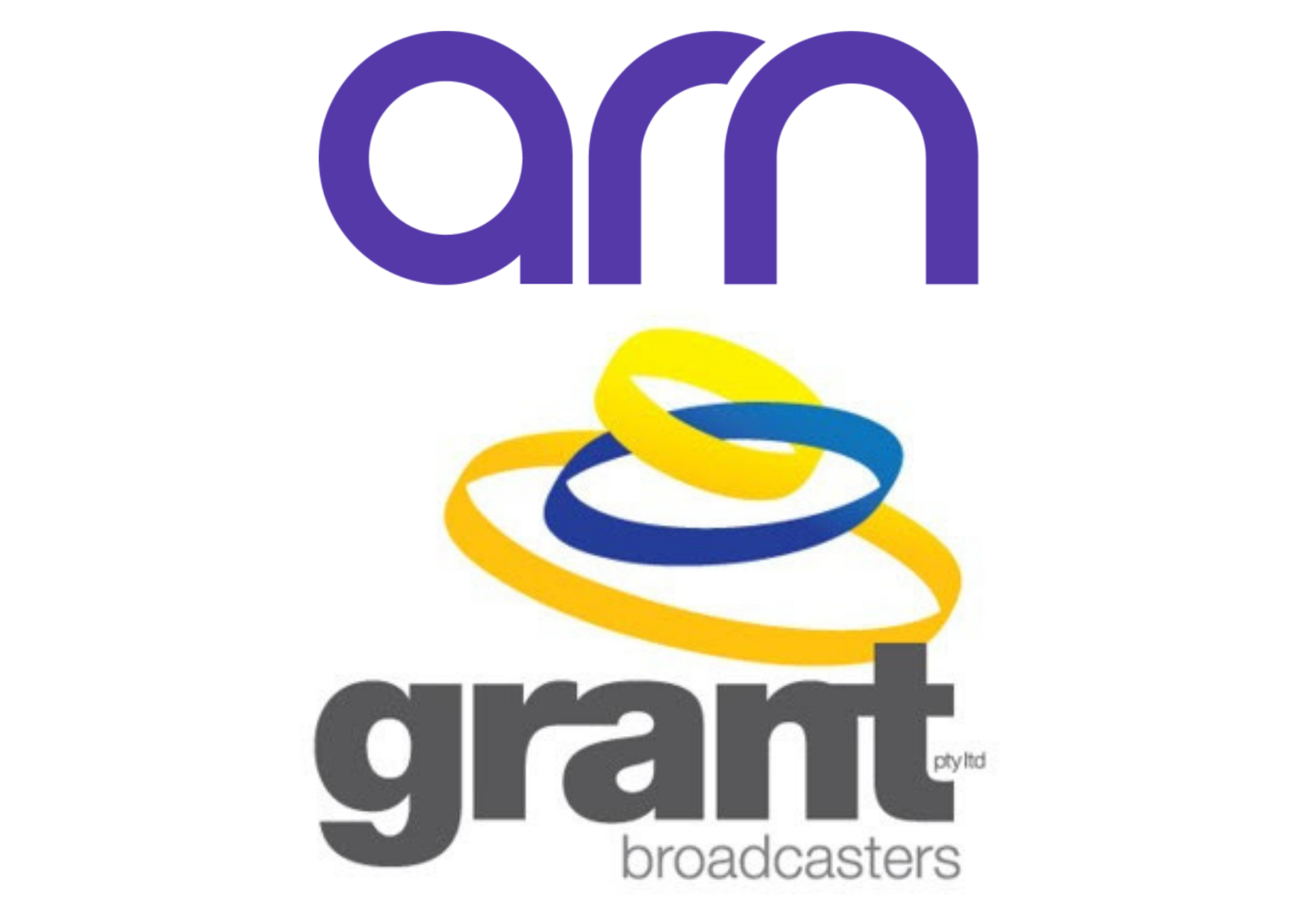 ARN's parent company HT&E has purchased regional radio network Grant Broadcasters in a deal worth $307.5 million. 22.5% of the purchase consideration will be delivered to Grant Broadcasters in HT&E shares, equating to an approximately 11% holding in HT&E.
The deal will give the combined company 58 stations across 33 markets and 46 DAB+ stations.
It will, however, force ARN to sell Brisbane station 4KQ due to ACMA (Australian Communications and Media Authority) regulations, as it has now reached its threshold of broadcast licenses in the broader Brisbane region.
Rival Southern Cross Austereo (SCA) owns 99 stations across FM, AM and DAB+.
The newly acquired stations will be grouped into ARN's KIIS and Pure Gold networks for ease of sales and discovery, however HT&E said it had no intentions on a wider rebrand.
Local Breakfast shows are set to remain, however in instances where Grant Broadcasters stations syndicate shows from NOVA Entertainment or Nine Radio, these will be replaced by a show from ARN's content stable.
The deal does not include K-Rock and BAY FM due to ARN reaching its limit of broadcast licenses in broader Melbourne. Instead, ARN will enter into an operation agreement that will see it provide some operational support services to these stations.
TRSN (The Radio Sales Network) is included in the deal and its agency team will merge with ARN. TRSN will continue to represent K-Rock and BAY for national agency revenues under its multi-year agreement.
ARN will now have a combined headcount of 1,000 permanent staff and 400 casual employees. At this stage, it's not clear if there will be any redundancies, however HT&E insisted the acquisition wasn't a cost synergy exercise.
HT&E has in recent years been building up its cash reserves and sorting out its balance sheet, including selling off street furniture business AdShel to oOh!media for $570 million in 2018 and then divesting from oOh!media earlier this year, closing Gfinity Esports in 2019, and finally settling its tax dispute with the ATO last month.
HT&E MD and ARN CEO, Ciaran Davis, said it's rate an asset of the quality of Grant Broadcasters comes along that is such a strategic fit. He said he's excited nu the opportunities of bringing the companies together.
"The station brands Grant Broadcasters have created have served their local communities with great commitment for decades, playing a pivotal role in the lives of their audiences, and we look forward to continuing that tradition," he said.
"As the leading metropolitan and leading regional radio network come together, our commitment to live and local content is completely unwavering. It means that through the voices of talent that local markets know and love, ARN will connect via multi-platform content across a broadcast and digital distribution network reaching more than 8 million people. It presents an appealing opportunity for our clients, listeners, staff and shareholders alike."
Grant Broadcasters' CEO Alison Cameron will join the HT&E Board, and current COO Rick Lenarcic becomes part of ARN's executive leadership team.
Cameron said both businesses are profitable in their own right, but this partnership will deliver scale and digital acceleration, and ensure future profitability.
"For 80 years Walter Grant, his daughter Janet Cameron and her family have been operating regional radio stations that serve local communities in regional Australia. We are so very proud of the connection the stations have with those communities and of our staff for continuing that commitment," she said.
"There is a strong cultural similarity between the two businesses with both ARN and Grant committed to expertly creating great local content for the communities we serve. Together we'll be an elevated team of dedicated audio professionals who live and breathe our local audiences."
HT&E said it was keen to find a buyer for Brisbane AM station 4KQ so it can continue to operate. In the interim, it will appoint an independent general manager to take steps to ensure it can run separately.
"4KQ is a station rich in history and a hugely important part of the ARN story and we are sorry to see it leave the network," Davis said. "Laurel, Gary & Mark [the Breakfast show], Brent James [Weekdays host], Nick Michaels [Afternoons] and the rest of the 4KQ team have been an incredible asset for the business and it is regrettable that to achieve growth for ARN, we are required to divest the station."
Subject to conditions and the successful implementation of the completion process, the transaction will be finalised on November 30.
The Music Network
Get our top stories straight to your inbox daily.