AR, VR, AI, and the breakthroughs in music technology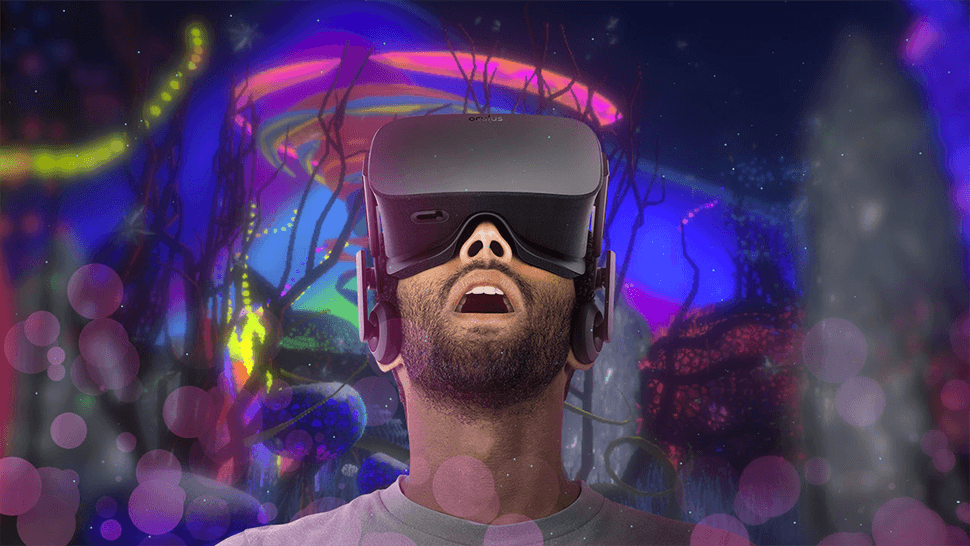 New technologies like augmented reality, virtual reality and artificial intelligence are absolutely disrupting the music industry, but not in a way humans should fear.
That was the overarching sentiment offered at today's BIGSOUND panel 'The Changing Future of Music: AI, VR, Robotics and Blockchain'.
Moderated by Musitec's Managing Director David Grice, the panel of tech experts and start-up players explored the creative processes and commercial models now available for artists.
Opportunities for artists
Eoin McCarthy is the Co-Founder & CTO at digital product studio Hydric Media, which has offices in Brisbane and New York.
Having built apps for the entertainment industry, including for Spotify and Twitter, McCarthy demonstrated how AR can change the way artists create their album and tour artwork through an in-app camera which uses "prosthetic reality" to bring artwork to life.
Watch an example of how AR can bring artwork to life below:
Brisbane native and software engineer Stephen Phillips is President of Popgun, a start-up which he says, "teaches computers to play the piano and other instruments".
Stephen Phillips said the only people interacting with AI so far have been card players and game players. However, the big opportunity is in the kinds of intelligence that can make you feel like you're playing with another human, which will see tools created for learning instruments and composition.
"When I asked a music teacher what was the fastest way to help someone with their learning, they said playing with others was they key way of doing that," said Phillips.
"[…] There's been a whole lot of breakthroughs in the last couple of years, first driven by loop voice and then recognition tech. This thing about a self-driving car – this is now a reality. People are working on [these kinds of technologies] because of recent breakthroughs in the last couple of years."
Matthew Wilson is Managing Director of Novus Res, which develops next generation virtual reality content and software applications for training, education, simulation, and entertainment.
Wilson said the biggest opportunity for the music industry around AR is the experiences it creates for artists. While artists can no longer sell CDs to bring in revenue, they can sell an experience with AR and VR.
"What makes it really useful is that as an artist you can offer users a new type of experience and tell stories in ways that weren't really possible before," he said. "[…] At the moment we're trying to create music videos as a digital experience a lot, but in 2-3 years time, you guys, the artist, is going to be out there creating new sorts of experiences that don't exist now."
What part does Blockchain play?
The panelists briefly touched on Blockchain and how the decentralised data base could be a solution for rights management given the fact it's similar to the Internet in that no one owns or controls it.
"Everyone kind of agrees it's better than what we had," said Stephen Phillips. "Waiting 18 months for an artist to get paid is crazy, so tackling that is very important in the music industry. […] There's a lot of people who make money off the inefficiencies in the music industry."
The future of new technologies
Whilst global companies like Napster, Live Nation and Citibank are working on VR related products, Jaxsta's co-founder and CEO Jacqui Louez Schoorl said we're likely to see the tech embedded further into the homes of music fans.
"It's about bringing joy into people's homes and the ability for them not to miss out because a concert ticket might be prohibitively expensive for them or they can't travel to another city to see the artist they love," she said. "I personally think there's a human element to this that's exciting and very special. Because nothing connects people like music."
Popgun's Stephen Phillips said music creation tools are the next step for these emergent technologies, and that platforms like NY-based Splice, which makes money through a loop store, may result in a shift of power when it comes to distribution.
"There's a movement amongst tech companies that think the distribution war is over, that Spotify and Apple has won," he said. "They're thinking that creation tools are the next step […] if you can control how the music's made you then get to choose where the music's distributed. So you can change the balance of power there."
Moderator David Grice said the sporting industry is already using AI to help find players, and questioned the panel on how a similar model could be adopted in music.
"If need to have a particular drummer that needs to have certain attributes, what can we use AI for in that space?" Grice asked.
"It's a bit like SEO for bands," quipped Eoin McCarthy. "If you know what your audience is looking for, do you modify your art for the sake of getting picked up?"
Jacqui Louez Schoorl's company Jaxsta recently signed a deal with the Grammys which has never given data to a third party in its 59 years of existence. It might seem like a big move from the company, but as Schoorl said today, the biggest challenge of adoption of tech in the music industry is how fast it moves.
"You've got to make sure you're agile enough to move as fast as technology is moving," she said.
This year is first year BIGSOUND has a specific component focused on tech, and as the conversations touched on during the panel continued long after the room was cleared, its inclusion was not only welcome, but necessary.
This article originally appeared on The Industry Observer, which is now part of The Music Network.
The Music Network
Get our top stories straight to your inbox daily.