Apple Music's 100 game-changing albums: Check out the Aussie acts who make the list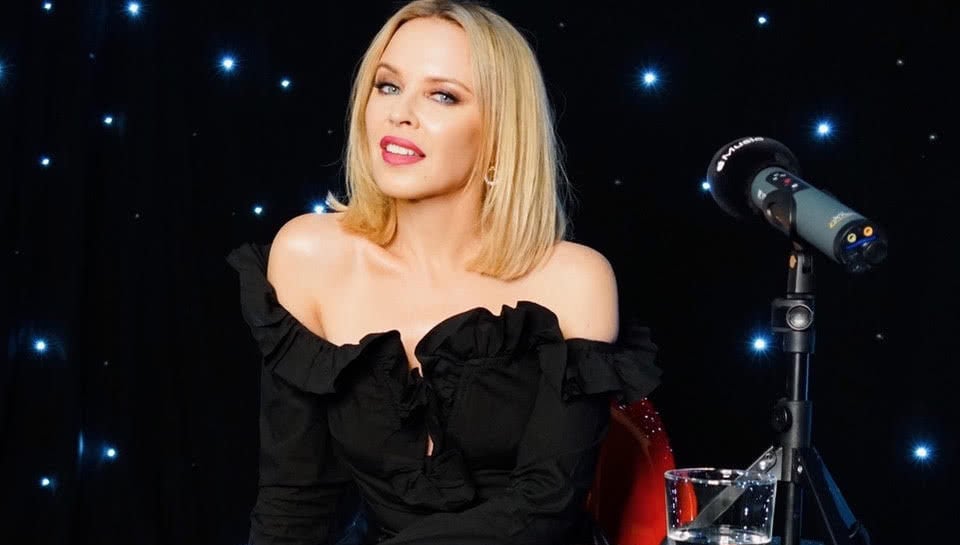 What do Flume, Gurrumul, Kylie and The Saints have in common? A lot, as it turns out.
They've changed the course of popular music, created albums that tower about the rest and demand repeat listening.
And, yes, they come from the land Down Under.

The four acts are joined by ten other compatriots in Apple Music's new deep dive into the LPs that changed our lives.

On Saturday, the streaming giant publishes its 100 Albums that Changed Music, a permanent collection that should divide the armchair critics and lure subscribes into soul-enriching listening sessions.

Compiled by Apple Music's Australian editorial team, the selected records are juiced by exclusive liner notes that flesh out the backstory for each magnum opus.

There are big albums, the blur reads, and there are albums that "actually change music and how we listen."

The 100 game-changers span seven decades, from jazz standards and classic hip-hop to Aussie icons and modern releases that redefined pop.

Going deeper still, Apple's team tapped two of the chosen few homegrown artists to delve into their personal faves, The Avalanches and The Presets.

Check out who made the list:

AB Original – Reclaim Australia
AC/DC – Back In Black
Flume – Flume
Gurrumul – Gurrumul

Kylie Minogue – Fever
Nick Cave & The Bad Seeds – Murder Ballads
Paul Kelly & The Messengers – Gossip
Silverchair – Frogstomp
Tame Impala – Currents
The Avalanches – Since I Left You
The Presets – Apocalypso
The Saints – (I'm) Stranded
The Triffids – Born Sandy Devotional
Yothu Yindi – Tribal Voice
The Avalanches' All-Time Top 5 (Tony Di Blasi):

1. The Beach Boy's – Surf's Up
This album is so dear to our hearts. From the forlorn blue cover that inspired Since I Left You, to Brian Wilson's childlike melancholy matched with Van Dyke Parks esoteric lyrics. This album is strange, wonderful and timeless.


2. J Dilla – Donuts
The edits, the feeling, the hidden messages in the music. This album makes you feel something you've never felt before and can't quite put your finger on. Sampling doesn't get much better than this. Thank you J Dilla!
 
3. Cornelius – Fantasma
This record is like bizarre west coast pop via Walt Disney via 80's MTV. This seemed like a parallel spirit to what we were doing at the time and Keigo remains a dear friend.  It was lovely to come full circle and work with him on We Will Always Love You all these years later.
 
4. My Bloody Valentine – Loveless
A psychedelic dream of warped luscious pop music. Layered tracks of guitars all bending to create a sound scape like likes of which we'd never heard. Amongst the controlled chaos are beautiful melodies and harmonies so soft in the mix they're like almost like subliminal messages. Loveless transcends this world and transports you to your own version of heaven.
 
5. Marvin Gaye – What's Going On
From the opening track of this masterpiece the vibe is set in such a style that automatically has you captivated. It's a protest album, an album about ecological tragedy, an anti war album, an album about spirituality but most of all an album about love can conquer all if we can learn to love ourselves and each other. Its also a musical work of genius as every songs is so beautifully written and played with Marvin's ethereal voice weaving this magical carpet ride together.
The Presets All-Time Top 5 (Kim Moyes)

1. Daft Punk "Homework"
I used to record my favourite community radio shows on cassette when I was away studying at Uni or at my part time job. That's how I first heard about Daft Punk. I can't remember the name of the show or the DJ who played "Da Funk" and it was many months until I even found out what the track was called and who it was by. I wore that tape out until I got my hands on their debut album. "Homework" has been a constant reference point in my life until this day. The album is just bursting with freshness and energy and completely set a brand new course for electronic music that we are still feeling the effects of today.

2. Massive Attack "Blue Lines"
Growing up as a fan of punk, moody goth bands & hip-hop I was also very fond of funk, jazz and soul, and towards my teens I was really starting to embrace electronic music in a big way. Massive Attack seemed to be able to bring a lot of the aspects or attitudes from these various walks of life together on their first record with such an effortless sense of cool. I've included it here because I still listen to it from start to finish every couple of months. For me, it's a timeless masterpiece.

3. Clouds "Penny Century"
Australian alternative rock in the early 90's was an unbelievably good time as a teenager. The Clouds' mix of surrealist art school lyrics combined with Jodie Phillis and Patricia Young's impeccable heartstring harmonies hit all the sweet spots I never knew I had.  I think I even discovered the Clouds and this album through their surreal music video for "Hieronymus" on Rage late one night when I was on a youth orchestra tour. That in itself is a lot to unpack! A little fun fact is that this album came out on Red Eye records which is also a music store in Sydney that i've spent a lot of time at over the years. They alone have shaped my musical taste and helped me discover an amazing amount of quality music and I have so much love and respect for them.

4. John Coltrane "A Love Supreme"
So much heart, passion, devotion and pain in this recording you can really hear why this set a new standard not just what a Jazz album could be, but any album. It's hard to imagine what the world was like before this album. Stone cold classic. 

5. Philip Glass "Glassworks"
My year 11 music teacher played "Floe" from "Glassworks" in a class one day and it straight up tore my head clean off! The music sounded like some kind of sped up-beat-less techno… relentlessly repetitive, intense yet uplifting and somehow it sounded closer to pop music than the classical music I was familiar with. I could not believe what I was hearing and I had no idea composers and musicians operating in the classical world were capable of ideas like this. From that moment on I decided that this was the kind of spirit I wanted to devote my life to. There are other pieces on this album that are the genetic blueprint for Glass's film scoring career and in themselves have reshaped and redefined what a soundtrack can be. That imprint has changed the course of music forever.
This article originally appeared on The Industry Observer, which is now part of The Music Network.
The Music Network
Get our top stories straight to your inbox daily.