AEG's Adam Wilkes Remembers 'Titan' Michael Gudinski, Updates on Australia's Live Market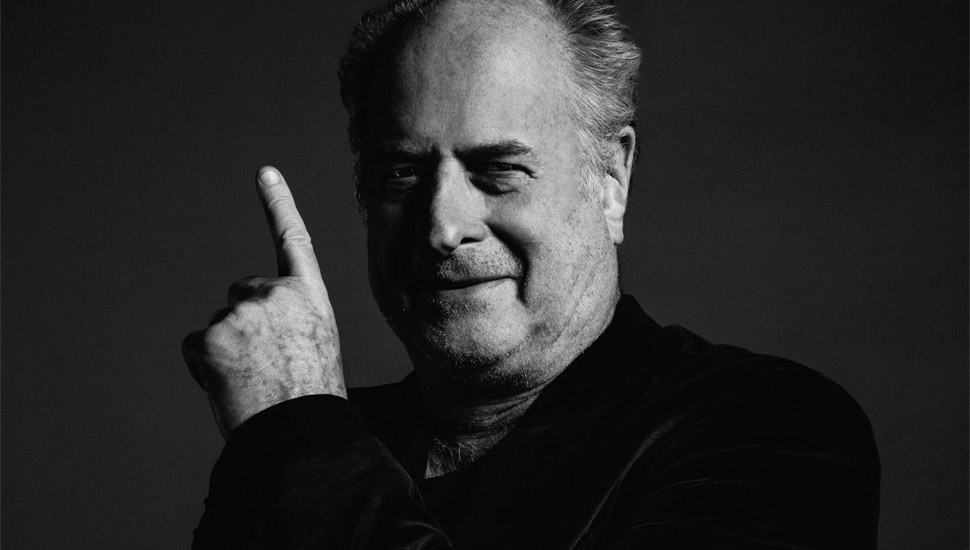 The pan-Asian touring industry is "back-ish," a slate of new venues will help push the business forward, and AEG's alliance with Frontier Touring will be an engine room for growth in years to come.
Those are some of the takeaways from Adam Wilkes' on-stage interview Wednesday (Sept. 29) at Music Matters, the music-focused stream within the All That Matters 2022 gathering.
"The Australian market never ceases to impress," Wilkes, AEG's leader for its pan-Asia activities, said on stage at Singapore's Hilton Hotel.
"It's only 25 million people but it really punches above its weight when it comes to live performance. I think the per-cap spending in Australia is the highest in the world. It's just so engrained in the culture, to see live music and sport."
Wilkes has a reason to watch the action in Australia from up close. As president & CEO of AEG Asia and president of AEG Presents Asia Pacific, he's responsible for the live entertainment giant's concert touring, sports and live event activities across 15 markets in Asia and the Pacific Rim.
Those responsibilities include Frontier Touring, which formed a formal joint venture with AEG in 2019, following a years-long "handshake" agreement.
Wilkes, AEG and Frontier Touring became closer still in March of this year, when the independent Australian company realigned its executive and leadership teams for the busy path ahead.

As previously reported, the new, four-strong leadership setup sees Dion Brant (CEO), Susan Heymann (COO), Reegan Stark (CMCO), and Andrew Spencer (CCO) all promoted into an executive squad, reporting to a new-look Frontier Touring Board.
"I think that works," Wilkes explained this week, "it allows all people to shine at what they do best."
The board, TMN reported at the time, consists of Wilkes, who additionally assumes the post of Frontier Touring chairman; Jay Marciano, chairman and CEO, AEG Presents and COO, office of the chairman, AEG; alongside Matt Gudinski, chairman and CEO, Mushroom Group; and Brant.
During his appearance at All That Matters, Wilkes also paid tribute to Michael Gudinski, the late Mushroom Group and Frontier Touring founder, a figure who reshaped the music industry in these parts like no other.
"He was a titan," Wilkes recounted — a music executive whose eulogies were penned by the likes of Paul McCartney, Bruce Springsteen, Dave Grohl and Ed Sheeran, couldn't be anything but.
"He was integral to developing the live music industry in Australia since the 1970s, someone that I looked at as a mentor and a friend, and his passing was a shock to many, many people."
He continued, "nobody can fill Michael's shoes, it's not a possible thing, he was a one of a kind, but one of Michael's legacies is the incredible company he built. And he had a really deep bench."
With the new structure at Frontier Touring, Wilkes told Billboard's international editor Alexei Barrionuevo during an on-stage Q&A, "we've looked at, how as a team do we take this forward. Not try and be Michael, nobody can be Michael. Just try to be something different, and build for the future. It's going really well. It's a really good place."
He adds, "We've traditionally been the market leader in Australia, so all signs would suggest that will continue."
Wilkes stopped by Australia in recent weeks, during which time he caught CMC Rocks festival and the AFL grand final at a packed MCG. The opening entertainment for the AFL's showpiece event starred Robbie Williams, and was produced by the Frontier team. "I still have no idea what AFL is," he confessed. "It's a lot of drinking, that part I figured out."
If the Cats' dominant performance at the G wasn't enough of a spectacle, CMC Rocks blew Wilkes away. "I would not have believed this if I hadn't seen it with my own eyes," he said. "Country music is alive and well in rural Australia. It's fantastic."
All That Matters returns this year as an in-person event for the first time since 2019. The Australian contingent this time included Sounds Australia's Millie Millgate, Kobalt's Simon Moor, and YouTube's Kate Raue.
The Music Network
Get our top stories straight to your inbox daily.