Adelaide Fringe Returns, Five New Festivals Unveiled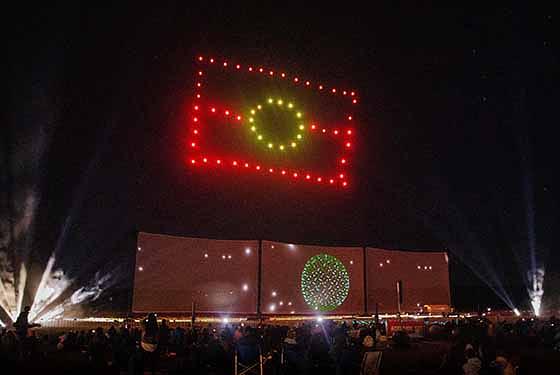 The Australian festival scene continues to rebound as Adelaide Fringe powers out of the gates, and more promoters are taking a chance on punters' eagerness for new experiences.
As Fringe sets off this weekend, it is aiming to better its 2022 success.
That's when it shifted 727,567 tickets worth $19.7 million (up from $16.4 million in 2021), with 3.2 million total attendances over 31 days.
It boosted SA tourism with 32,000 interstate visitors buying 86,400 tickets.
Of this year's 1280 shows, 482 have sold out. 221,204 tickets have been shifted so far, 12.1% up on the same date in 2020, the biggest year of ticket sales for Adelaide Fringe on record.
Organisers say if sales stay on this trajectory until March 19, the Fringe is on target to hit 1 million tickets, maintaining its status as the nation's biggest arts festival.
Fringe director and CEO Heather Croall said the target was possible with more international artists returning and the introduction of 108 new hub venues – 23% in the CBD, 45% in metro areas, and 34% in regional areas.
"To achieve this we need every Fringe goer to see one more show than usual; I encourage all lovers of Fringe to go their hardest at supporting our artists this year."
There was already a share of controversy, with the Fringe refusing to remove from Writers Week outspoken Palestinian poet Mohammed El-Kurd and Palestinian-American writer Susan Abulhawa, who supports Russia's invasion of Ukraine; and insisting that comedian James McCann repace his Rising Sun promo poster with a smiley yellow sun because of its association with Japanese militarism and imperialism.
New Grooves
One World Entertainment is meeting the high-cost challenges of staging shows by piggybacking its inaugural Boardwalk Country Music with its The World Is A Vampire tour.
The latter, to run over ten days from April 15 to 30 to a forecasted 90,000 fans, features the Smashing Pumpkins, Jane's Addiction, Amyl and the Sniffers, and wrestling matches between Billy Corgan's National Wrestling Alliance) and the Wrestling Alliance of Australia.
Boardwalk plays the same venues within a day.
It features US names Jimmie Allen and Gavin DeGraw with Lee Kernaghan, Kasey Chambers, Busby Marou, Shannon Noll, Wolfe Brothers, Casey Barnes, The Buckleys and Darlinghurst.
Higher Grnd will in March feature UK EDM names Dimension, Conducta and Notion.
Sonica Music comes in mid-March with Asian acts covering K-Pop, hip hop and RnB including Hong Kong born rapper Gareth.T and Singaporean singer-songwriter Gentle Bones.
Far East Music (April 7—9) takes place in the remote town of Mallacoota on the Victorian wilderness coast as part of the Far East Music Recovery Project and Music Victoria's spiritual recovery after bushfires.
Acts include the Grogans, Kee'han, Kutcha Edwards, Blue Moon Marquee and Bones & Jones.
Daydream with Modest Mouse, Slowdive and Tropical F*ck Storm stages in Sydney, Melbourne and Brisbane in April.
Question Marks
Published reports indicate that two festivals could be no-shows.
The Gold Coast Bulletin queried whether Lunar Electric will go ahead in mid-March on the Gold Coast without a venue or promised international acts as 6ix9ine and Doja Cat not confirmed.
The Herald-Sun suggested Boogie in regional Victoria over the Easter weekend may reconsider its future after Michell Shire Council rejected for two amendments to its permit.
These included moving its disco to smaller locations outdoors and extending its liquor licence at these new locations until 3am – two changes that promoters said would allow it "to continue, meet patron expectations and to align with other festivals."
The Music Network
Get our top stories straight to your inbox daily.