ABBA illuminates the Sydney Harbour Bridge to celebrate new album Voyage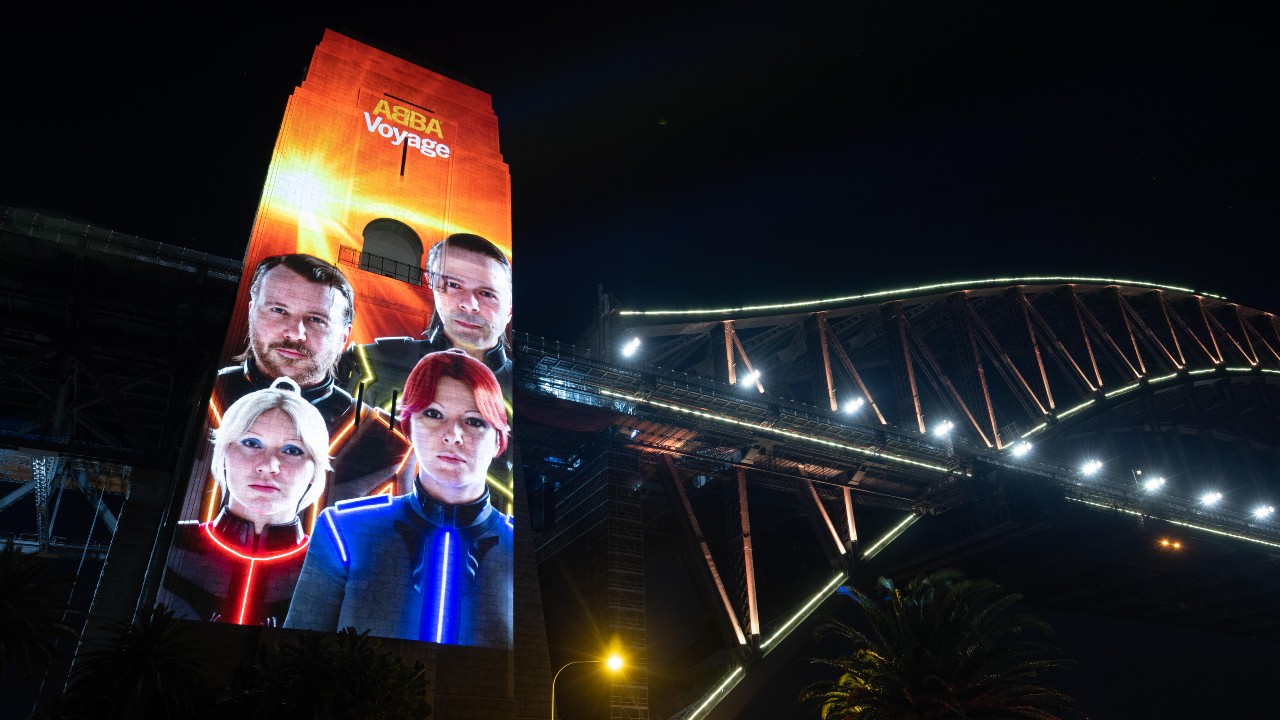 Following a 38-year hiatus, legendary Swedish pop outfit ABBA have heralded their comeback by projecting a gigantic illuminated visual against the Sydney Harbour Bridge.
Avatars of Agnetha, Björn, Benny and Anni-Frid were projected against the pylons of the Sydney landmark overnight to promote their forthcoming studio album Voyage, with a lighting display also being cast across the arch of the bridge.
ABBA's Sydney event was planned over several months and crafted in conjunction with creative agency BRING, Universal Music and Destination NSW, with similar events also taking place in Tokyo, London, New York, Stockholm, Rio, Reykjavik, Berlin and Cape Town.
"We couldn't be more thrilled for Sydney to be part of our global album launch," the band said in a group statement today.
"Sydney has always been a special city to us and we have wonderful memories of the time we spent performing in Australia."
Despite visiting Australia just twice throughout the 1970s, ABBA has managed to maintain a sizeable following down under across the past 50 years.
The band's 1976 single 'Fernando' is recognised by ARIA as the third-longest charting number-one single in the chart's history (14 weeks), while their compilation album ABBA Gold has spent an incredible 277 weeks on the Top 100 chart since 1988.
BRING Creative Agency's general manager Adam Ireland discussed the planning of the campaign, noting that ABBA's Australian fandom helped make Sydney the perfect location for the activation.
"When we heard of the imminent release of ABBA Voyage and unwrapped stories of the band's history with Sydney, we knew there was no better fit than DNSW, and no better place than our wonderous harbourside," Ireland said.
"Our creative vision was backed up by the fact that Sydney has the fourth-highest volume of streams for ABBA, exceeding global benchmarks."
Voyage is set for release on Friday, November 5, and ABBA will perform a number of 'digital' sets with a 10-piece live band in a purpose-built London arena next year.
The Music Network
Get our top stories straight to your inbox daily.