30 Years of Vicious: From Baby Steps to a Dance Music Empire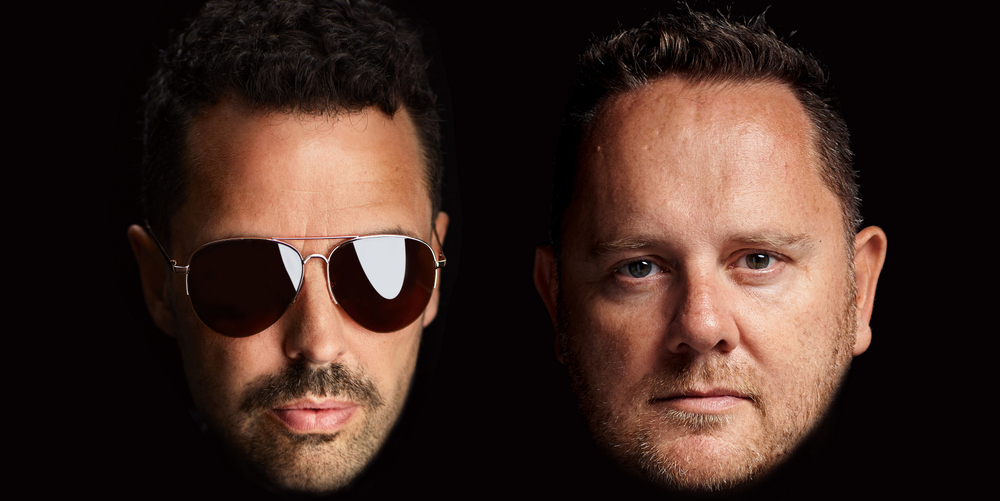 Thirty years is a time enough for social generations to pass, for fashion trends to return, and for shit-hot accessories to just look shit.
Vicious has seen it all, and weathered countless storms.
Since the Australia-based dance music specialist got the wheels of steel spinning back in 1992, change has been the only constant.
In that time, the underground rose to the surface, America clamored on board with EDM, the industry blew up. DJs and producers become rockstars, legends were made, bubbles burst, the pandemic arrived, and the return of the underground.
Like so many businesses in music, Vicious started small. Its founders John Course and Andy Van Dorsselaer, both DJs, and industry professional Colin Daniels, then working with Mushroom Distribution Services (MDS), spotted an opportunity.
Over time, the music company would pump out more than 800 releases, and kick-start the careers of Avicii, Madison Avenue, Peking Duk, Dirty South and many others.
"When we started," notes Course, "we put out mates' records because they couldn't get them out."
Daniels was working in wax, Course and Andy Van worked wax at night.
"We were like, 'hey, let's press some vinyl and sell it to the same shops that you're selling all the imports to let's try and export some."
Out of those inauspicious beginnings grew that Mushroom-flavoured independent mindset, across pressing, distribution, getting business done.
"We had the ability to grow from there," Course continues. "From the start, we were passionate about music, you learn things and develop a mentality that we want to put out music from people that we like, that hopefully other people like."
With the two party-starters in Andy Van and Course, and Daniels, with his industry know-how and a broad palate extending well beyond dance music, the founders discovered they'd covered their bases.
Daniels moved on up the Mushroom ranks, and ended up leading the indie powerhouse's U.K. affiliate, before taking on executive positions with EMI here and in the U.K. and, later, leading Inertia Music as CEO.
Vicious went from being the little label that might, to one that very much did.
The secret ingredient? Spinning discs, and the instant feedback a dancefloor will give to a tune. 
DJing would inform the label's A&R decisions. It's "the reason the label is still relevant. That's the coal face that where dance music happens," Course says.
"Not only can you test the demos that you have, but you can also be influenced by what is working, that's got nothing to do with your label."
The club-to-cuts model worked, and with some astute business decisions along the way, Vicious and its players got busy.
Early vinyl releases were signed to influential imprints from Warp Records and Faze 2 Records in the U.K., to Sonic Records in the U.S. then the label home to Moby.
Course landed a years-long network radio show with Nova, Vicious tunes were licensed to heavyweight Ministry of Sound beat-mixed CDs, and in a defining moment, Andy Van and his musical collaborator Cheyne Coates landed a U.K. No. 1 in 2020 as Madison Avenue.
"There was a real wave of light that was growing across all these things," notes Andy Van, whose dance duo secured a follow-up U.K. Top 10 hit with "Who The Hell Are You?"
That light extended to Vicious' stable, which, over time have included multiple ARIA Award winners, chart leaders, flourished into collaborations with the biggest names in dance and house, including Carl Cox, and included a slew of releases from the late superstar DJ and producer Tim Bergling, who, as Avicii, lit the fuse on EDM.
Some of those artists in the Vicious orbit contribute to a special 30th anniversary collection of works, remixed by the likes of Don Diablo, Mark Knight, Joshwa, PAX, Spencer Parker, Hotmood, PAX, Sgt Slick, Super Disco Club, Soul Central, KPD, Cassim and The Cube Guys.
"We're not there to push them around and tell them what to do," explains Course. "We want to find people that make music we like and try and make that music. If it's a seven out of 10 we want to make it an eight out of 10. And then we want to make it a nine out of 10. With that mentality, you end up fans of the people we signed, which is how it should be. You should be passionate about the people you're working with. We don't really want to deal with people that are super hard work, we don't want to deal with ego."
As Vicious matured, the family added pieces, and today includes Vicious Recordings head of A&R Guy Lewis.
Other family members have moved on to kick goals elsewhere. Daniels is now in charge of South by Southwest Sydney as managing director, leading the industry mega-festival's expansion into Australia with a week of events planned for October 2023. And Lorne Padman, who relocated to Los Angeles several years back to run Steve Aoki's Dim Mak as vice president.
"I couldn't be prouder of Col's South by Southwest role. It's a perfect spot for him. And the same with Lorne," enthuses Course. "I look back at the people that we've worked with that are doing things around the business, and I'm like, 'you know, good on them'. It's great that they were part of what we did. We've always been supportive of, and nurturing, not only music talent, but also business talent, and helping them do what they want to do."
Thirty years after taking those baby steps, Vicious is all grown up, and continues to evolve. The pop dance label Extrovert Music launched last year and released drag queen duo the Jawbreakers' debut EP.
"John and I were working on an Atari computer with a tiny little monitor making dance music, not too long before 'Don't Call Me Baby,'" recounts Andy Van. Baby steps indeed.  "One of the main reasons why we started Vicious was to make dance music a force in Australia, which at the time was a very rock-orientated market. We couldn't find an avenue for what wanted to do as producers and DJs." After all this time, "we just love dance music."
The Music Network
Get our top stories straight to your inbox daily.