How post-COVID attitudes could reshape Sydney's night-time economy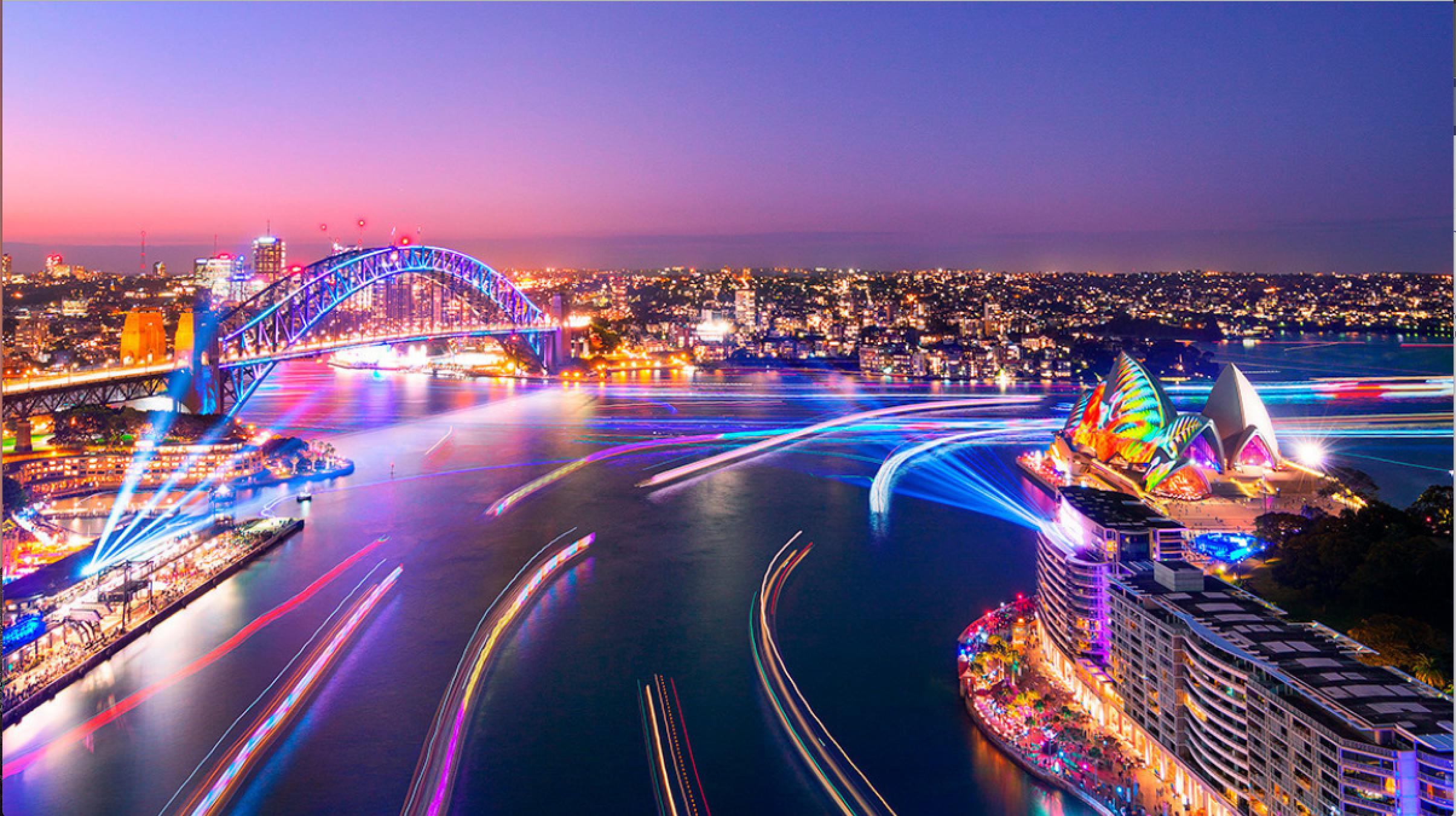 As Sydney steps out of lockdown this week, it's noticeable how the conversation about the night time economy has changed in the 12 months since the state government launched The Sydney 24-Hour Economy Strategy.
It's a response to how attitudes have changed as the world learns to live with COVID.
Already promising to look fabulous and sport new looks, Sydneysiders want to juggle as many experiences as possible.
The more unexpected they are, the more people will be excited about being in Sydney again.
"I really hope there is a dismantling of the 'destination culture', where you go somewhere to experience just a single thing," says Kerri Glasscock, CEO & director of Sydney Fringe.
Glasscock is also co-founder and deputy chair of the Night Time Industries Association, co-chair of the City of Sydney's nightlife and creative sector advisory committee, and most recently of the 24-Hour Economy Advisory Group.
"I hope it becomes an everyday culture, where it's embedded in your everyday activity whether be it a food experience or a cultural experience."
Creative and resilient, the live and arts sectors have seized the moment to reshape the night-time economy.
It helps that the top level of state government is supporting the change.
"So it's much easier to get any kind of activity on the street — your imagination is the key," Glasscock says.
"It's become a most incredible thing. What may have been pure fantasy in a red tape strangled NSW, is not only possible but achievable now."
She can revisit her idea from many years ago to put on a gig in a hairdresser salon.
"Music no longer has to be in over-18 venue or in a black box theatre."
Powerhouse Museum CEO Lisa Havilah agrees that we can't go back to 'business as usual'.
"The creative economy is not just arts and culture. It's retail, it's what we eat, it's what we drink. There's a real hunger for the telling of first-hand stories.
"We can bring that together with recreational and cultural experiences—they can all be in the one sentence."
Glasscock and Havilah were speaking alongside Carla Theunissen, Parramatta arts creative and senior manager of Place Activation and Strategy for Sydney Olympic Park, at the 24-Hour Economy – Recharging Sydney's Creative Capital seminar.
The Create NSW event was hosted by Fenella Kernebone, head of curation for TEDxSydney and head of programming for Sydney Ideas at University of Sydney.
Their vision redefines what 'cultural space' is, to a meeting place where culture is at the forefront.
It would involve discussions with developers, entrepreneurs, artists, scientists and local councils to create as part of new buildings.
"It's up to us to be creative, to talk to those big scary organisations," Theunissen said, noting it has worked well in Toronto and London.
This idea would most effectively work in Western Sydney where new arts spaces are being built.
The night-time economy would be led by ideas from local communities, of active crowd participation, of challenging the need for heavy police enforcement that robs the vitality of events, and of non alcohol-centric events.
For live music, it's more about outdoor spaces, of gigs in streets and car parks.
The night-time economy conversation also moved to regional cities, as more Sydneysiders move out of the city as their lifestyles and priorities change.
Leaders in the space will need to ensure the skills and enthusiasm of local council is there to adopt nightlife initiatives.
Creating new culture spaces would also ensure in-built features that stress patron safety – something of concern during COVID.
Theunissen said: "My personal challenge is going to be programming content that is safe and fun.
"If that's something that appeals to an 18-year old girl and her friends, then I'd have succeeded.
"It's that simple. It's everything from lighting to getting there.
"I say to [programmers], 'Would she come to your place if it's what you have in your head?'
"If their answer is 'No', then my answer is, 'Then you have to rethink it'."
The Music Network
Get our top stories straight to your inbox daily.