Rosemount Hotel unveils new in-house booking team: Exclusive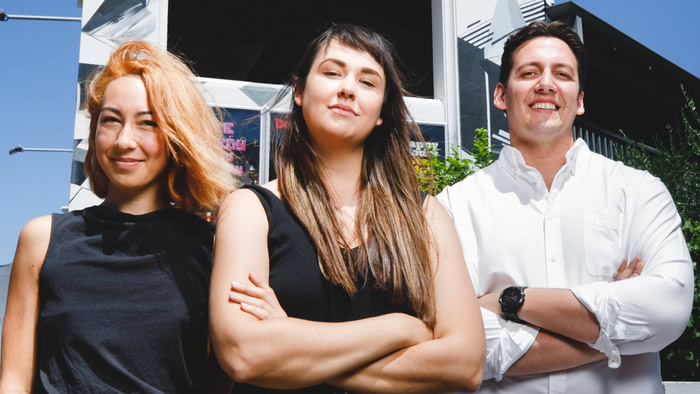 The Rosemount Hotel is redoubling its commitment to live music with the unveiling Wednesday (13th January) of a dedicated in-house booking team, working alongside long-standing General Manager Calvin Hook.
Among the new arrivals at the Rosemount is Programming & Communications Manager Sinead O'Hara and Programming Coordinator Ashlyn Koh.
From this week, Hook, O'Hara and Koh take over booking duties from Cool Perth Nights (CPN), which has handled bookings for the Perth venue for the past five years and for others around the WA capital.
O'Hara comes on board in a full-time capacity after managing the marketing and operations for a string of venues, including the Rosemount Hotel, Mojos Bar, Rock Rover, The Moon Cafe and YMCA HQ.
Also, she operates her own artist management services, BASE MGMT, performs in the band Flossy and her CV includes a stint as Bookings Officer at Midland Junction Arts Centre.
Koh served as Programming Manager with CPN for more than three years, plays drums with the indie rock band Foam, and has worked with Calmly as a Booking Agent.


It's onwards and upwards for the Rosie, enthuses Hook, who thanked CPN for the "great job" of booking acts into its Main Room (550-cap /currently 250-cap in phase-4), Four5Nine (100-cap / currently 50-cap in phase-4), and Back Yard.
The decision to bring all programming in-house "is an exciting change that enables us to more closely nurture the amazing cultural talent that's in WA as well as personally servicing the needs of touring bands, national promoters and agents," he adds.
The Rosie opened to the public in 1902, and has carved out a reputation as Perth's leading mid-size live music venue with bookings for the likes of Tame Impala, The Stems, Sarah Blasko, Hiatus Kayote, Car Seat Headrest, You Am I, Mudhoney, Bad Manners and many more.
In the weeks ahead, gig-goers can catch Fringe World shows from the Big HOO-HAA and We Belong(ed) Together – the Rickie Lee Jones Story; Blender Presents BK1D: NEXUS EP Launch; Humble Armada EP launch; Localised Chaos #2 featuring Tempest Rising, All This Filth, and Amberdown; RTRFM's DisOrder featuring some of Perth's finest heavy and punk acts; and shows from The Dead Flowers, Conform and others.
As the live industry steps into a post-COVID landscape, "we're looking forward to developing closer relationships with the music industry and exploring new directions in live music, cultural entertainment and hospitality," adds Hook.
"We'll be welcoming all kinds of genres, audiences and shows into the venue – and this is just the start of exciting changes in-store for 2021."
This article originally appeared on The Industry Observer, which is now part of The Music Network.
The Music Network
Get our top stories straight to your inbox daily.