QMusic addresses sexual assault allegations: 'The music industry must do better'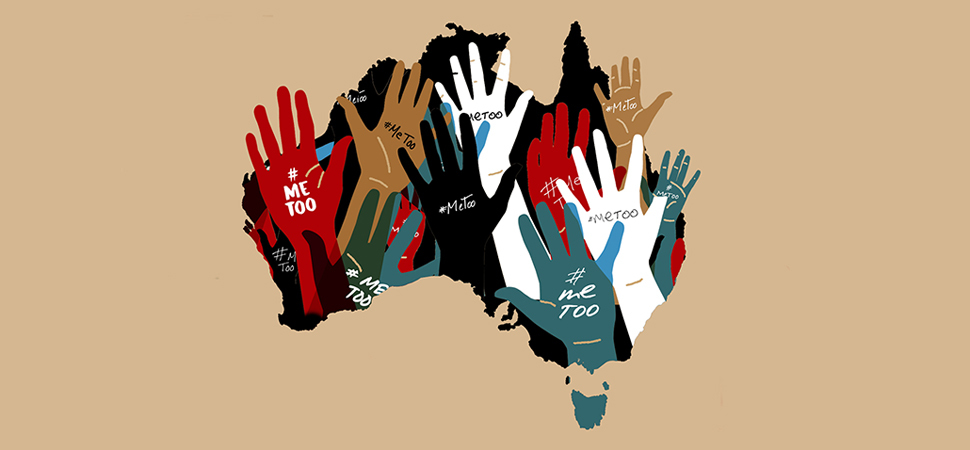 TRIGGER WARNING: This article and pages it links to contains information about rape, sexual assault and/or violence which may be triggering to survivors.
QMusic has once more addressed the alleged rape of an artist following a Bigsound showcase, and this time pledged to make changes.
In a statement Friday morning (May 21) to stakeholders, QMusic's president Natalie Strijland writes: "Recently, a situation arose relating to the alleged sexual assault of an artist following a Bigsound gig in 2015. QMusic has been involved in ongoing discussions with those directly involved and we are grateful for their honesty and willingness to engage with us."
Bigsound is due to be held once again as a physical event this September 7-9, in Brisbane's Fortitude Valley.
"We are confident that positive progress has been and will continue to be made," adds Strijland, who last year succeeded Michael Crutcher as president of QMusic after eight years at the helm. "We are also working to improve the systems here at QMusic as well as those across the industry we represent. QMusic must do better. The music industry must do better."
Strijland does not name the alleged victim, who was identified in an investigation published May 11.
In that exposé, Rosie Fitzgerald of I Know Leopard detailed her harrowing experience with an unnamed Australian producer who, according to her account, raped her in his room as she said 'No', over and over.
The damning report, coupled with a feature on Network Ten's The Project and the publication of Dr. Jeff Crabtree's research on sexual abuse and harassment in the music industry, triggered another level in the #MeToo debate in these parts.
Next Monday, some of the music industry will gather in Sydney for a meeting, the intended outcome is to "start the ball rolling" on cultural change.
Bigsound has acknowledged the wider problems, says Strijland, who insists this year's edition will have a "renewed focus on safety."
This year's conference program, she adds, "will be built around providing the space for critical conversations to progress positive change."
The big picture is to "build a better, safer future for our event, and the music industry at large."
Also, the QMusic President and the peak body's board paid tribute to outgoing CEO Angela Samut, who will stay on over the coming weeks to facilitate a "seamless handover" to Kris Stewart.
Stewart has served as Artistic Director at Brisbane Powerhouse for the past eight years, and takes on the new role with effect from June 14.
If you have experienced sexual assault or sexual harassment and feel you would like to speak to someone for support or information, 1800RESPECT (Phone: 1800 737 732) can provide counselling 24-hours a day, 7 days a week. 
Australian music industry workers can contact the Support Act Wellbeing Helpline. It is staffed by professional counsellors who offer expertise in all areas related to mental health. It is free, confidential and open to anyone in music or the arts. Call 1800 959 500, 24/7, 365 days a year.
This article originally appeared on The Industry Observer, which is now part of The Music Network.
The Music Network
Get our top stories straight to your inbox daily.