Laneway, Days Like This, among NSW Govt's 'high risk' festival list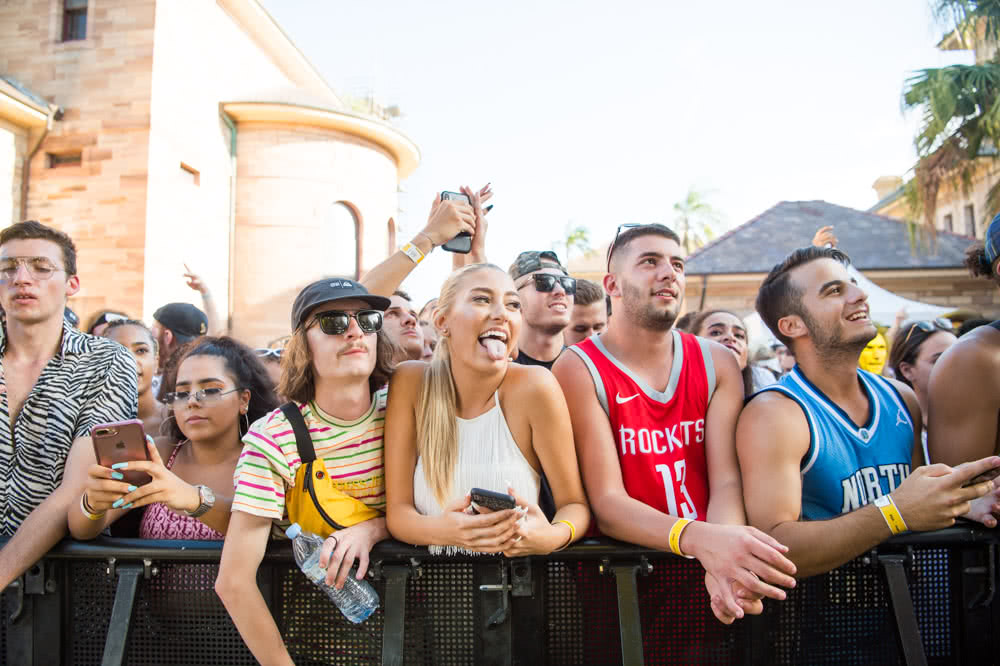 Image: Ashley Mar
Gladys Berejiklian's NSW Government has revealed a list of 14 music festivals deemed "high risk" in the wake of five punters who died from suspected drug overdoses in the past six months.
The national Laneway Festival, Lost Paradise and Days Like This are among the 14 festivals which will have to abide by the new licensing scheme from this Friday, March 1.
A festival is considered "high risk" if a serious drug related illness or death occurred in the past three years. Or additionally, if the Independent Liquor & Gaming Authority determined there may be a significant risk of such illness or death at those festivals.
All four festivals where the punters took the drugs that apparently lead to their deaths are on the list: FOMO Festival in Parramatta, Defqon.1 in Penrith, the Knockout Games of Destiny at Sydney Olympic Park and Lost Paradise in Glenworth Valley on the Central Coast.
NSW Government's 'high risk' festival list:
– Days Like This – Victoria Park, Camperdown -March 2019
– Transmission – Sydney Showground, Sydney Olympic Park – March 2019
– Up Down – Newcastle Foreshore, Newcastle – March 2019
– Defqon.1 – Sydney International Regatta Centre, Castlereagh – September 2019
– Subsonic – Riverwood Downs, Monkerai – November 2019
– This That – Wickham Park, Newcastle – November 2019
– Knockout Games of Destiny – Sydney Showground, Sydney Olympic Park – December 2019
– Lost Paradise – Glenworth Valley – December 2019
– FOMO – Parramatta Park, Parramatta – January 2020
– Electric Gardens – Centennial Park – January 2020
– HTID – Sydney Showground, Sydney Olympic Park – January 2020
– Rolling Loud – Sydney Showground, Sydney Olympic Park – January 2020
– Laneway – Callan Park, Rozelle – February 2020
– Ultra – Parramatta Park, Parramatta – February 2020
This week's new licensing scheme still remains a point of confusion for the festivals.  It's believed all 14 festivals haven't seen the guidelines under which they have been assessed, nor given a right of reply.
The new scheme – which has been labeled by MusicNSW as a "chaotic pre-election bid to brand festivals as the problem in NSW" – will have a crippling affect on Australia's music industry.
Promoter Michael Chugg has called the scheme a "fucking nightmare". In an open letter to the Government, Bluesfest Promoter Peter Noble has said it will force his festival out of NSW.
Last week over 10,000 protesters gathered in Sydney's Hyde Park to have their voices heard on the new laws. The Don't Kill Live Music rally saw City of Sydney Councillor Jess Scully take the stage to request clarity around the scheme. She called for a Regulatory Impact Statement to assess how the Festivals License will affect local communities, the music industry, the NSW events & tourism sector.
The Festivals License scheme comes into effect one week from today. And yet, festival organisers, local governments and the music industry have no clarity on how the "risk matrix" (now deleted from the NSW govt website) will be implemented. #dontkilllivemusic pic.twitter.com/HffGIcggc8

— Jess Scully (@jessaroo) February 21, 2019
John Graham, Shadow Minister for Music has said the new scheme is "not a policy, this is chaos."
"No one can understand a word of it," he said in a statement emailed to TIO. "We have seen text messages sent to festival organisers and regulations issued in the dead of night.
"[…] The music industry is unable to make sense of it. One week away from implementation key details are still missing," he added. "The Liberals' just can't get anything right whether it's festivals, light rail or reliable trains."
The list will be regularly reviewed and festivals which improve their safety may be removed from the list while others may be added, government said in a statement.
This article originally appeared on The Industry Observer, which is now part of The Music Network.
The Music Network
Get our top stories straight to your inbox daily.