Kylie Minogue talks inspiration and nearly collaborating with Prince in Apple Music interview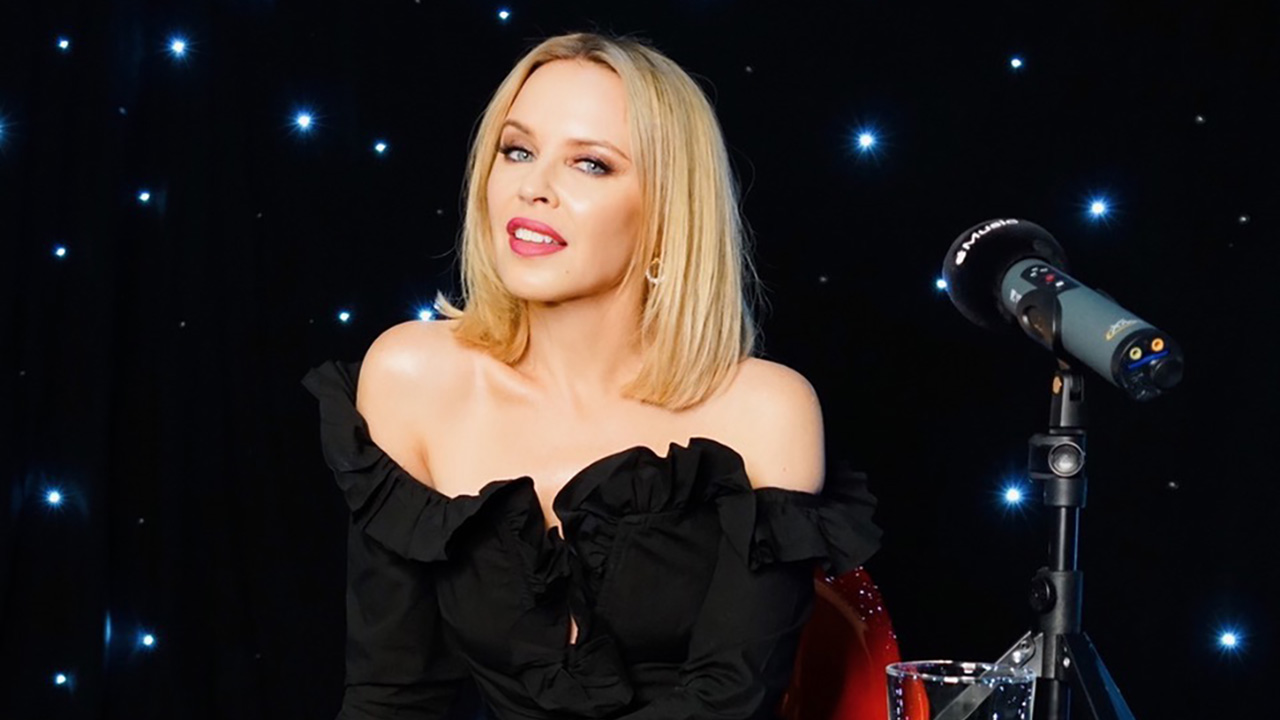 Kylie Minogue has discussed the process behind making a disco album and nearly recording a song with Prince during an interview on Apple Music with Zane Lowe.
Minogue's forthcoming album, DISCO, will be released this Friday (November 6). During the chat, Minogue explained that the idea for DISCO came to her after imagining a fantasy world inspired by famous New York nightclub Studio 54.
"Some of the best disco, as we know, is really sad. And it's dressed in sequins, and it's lit with coloured light," she said.
"Of course, disco's history is rooted in the need and desire to have a place to express yourself and be yourself without judgment or not be yourself, whichever way you're inclined. And I think Studio 54, it will forever be a source of inspiration for so many people. Creating their own worlds."
Minogue also explained to Lowe how she'd met Prince when she was 14 at one of his concerts at the now-demolished Earls Court venue in London. After meeting in person, Minogue said they discussed plans to collaborate over the phone.
"I spoke with him on the phone I think, and he said, 'My driver's is going to drop over with the cassette.' The driver arrives, one of those home alone moments. Bing bong on the apartment. There's no one to share this with," she said.
"There's a cassette in my hand with Prince singing a song called 'Baby Doll' that I kind of was involved with… That was my almost, we didn't record it. Well, actually I do know. I suggested it to my label and I think he would want it to do it all and they weren't into that."
Minogue also covered Troye Sivan's track 'Cool' for Apple Music, praising it for its "'80s influences and soft synth-pop tones".
The Music Network
Get our top stories straight to your inbox daily.