Jack River talks tragedy, youth lost and her healing debut album Sugar Mountain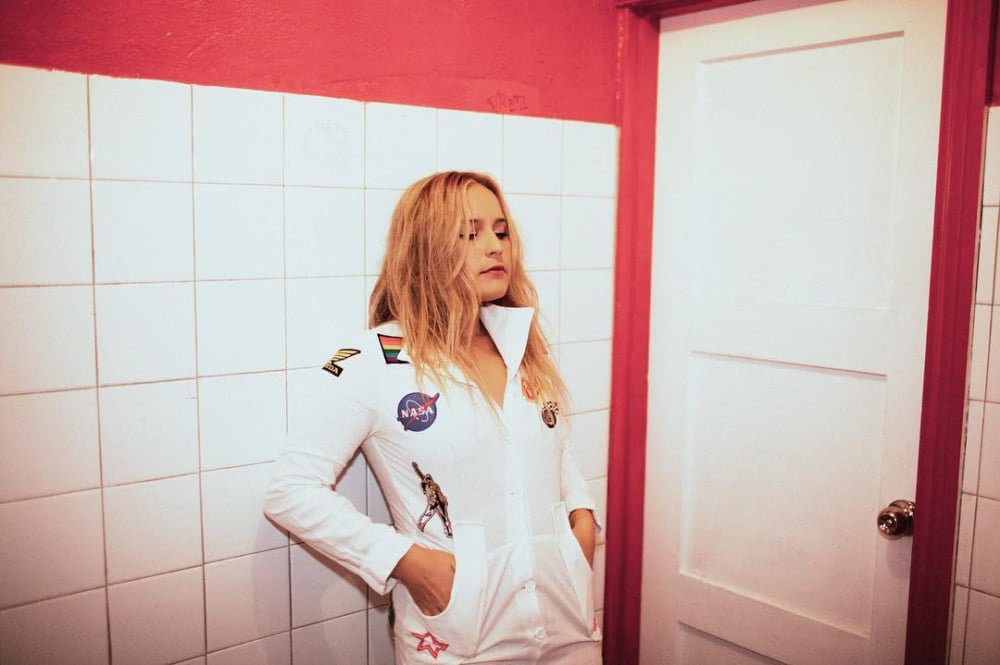 With a debut album release in plain sight and a sold-out national tour in the books, Jack River's career is flowing in the right direction. But things weren't always this calm.
The Sydney-based, Forster-raised singer, songwriter and producer, known to family and friends as Holly Rankin, absorbed a horrific loss in her teens. She was just 14 when her sister passed away in an accident. "It was a crazy time in my life and it stretched across my final teenage years. Because my family was so messed up and distraught over those teenage years I had quite a confused dark time," she recounts to TIO. "The way I remedied myself was definitely music."
Rankin assumed her Jack River persona and poured her energies into art, the result of which is Sugar Mountain, her debut indie-pop LP due out June 22 via I Oh You. The followup to her 2016 EP Highway Songs No. 2, Sugar Mountain was written across a five year stretch as the young artist emerged from the darkness and thrust herself into an alternative youth.
Stream Highway Songs No. 2 below:
"In my early 20s I realized how production could build another world. This album is the youth that I wanted, that wasn't happening."
Sugar Mountain features the first single "Fool's Gold," which has surged past 3 million streams and cracked Triple J's Hottest 100, and follow-ups "Fault Line" and "Ballroom". With support from  co-producers Xavier Dunn and John Castle and engineer Spike Stent, the album is dressed with '90s references and early '00s production. "There's a teenage heartbeat throughout," explains Rankin. "That's the feels on the album. And all the videos tie into that. It's like a bunch of teenage dreams."
Stream 'Ballroom' below:
Each song has "a crazy sense of determination, of me trying to always push towards the light through a family in depression and crazy anxiety. It's about pushing forth and pushing forward."
The process has been a healing one for Rankin and her family, who've traveled alongside her each step of the way. "The music represents so much more than music to them. They represent their daughter trying to get through this whole time in our lives. For us these things are more than art, they're the symbol of getting through something so gnarly. They've seen every song come to life form a shitty demo to what they are now, (alternative reality) dreams of mine. It's really special and it'll be crazy to get it out there."
With a flattening experience behind her, Rankin has emerged a smart, headstrong artist and entrepreneur. She's energised, she's happy and has just wrapped up a national tour. Plans are to take her show to the world. "It's been my dream for about 8-10 years to play the U.S. and U.K." She'll set those dreams in motion when she plays U.K. festivals The Great Escape and Dot To Dot Festival in May. But first, Rankin will address the Australian music industry at Tuesday night's inaugural The Industry Observer Awards at the Sydney Cricket Ground.
And who exactly is this Jack River character? "My friends and I made up pirate names when we were 16. That was mine. And it became my artist name. It's really nice to have a vehicle so I can express anything through it. It always made me feel invincible and badass."
Watch the video for 'Fools Gold' below:
This article originally appeared on The Industry Observer, which is now part of The Music Network.
The Music Network
Get our top stories straight to your inbox daily.