Incredible quotes from incredible women in Aus music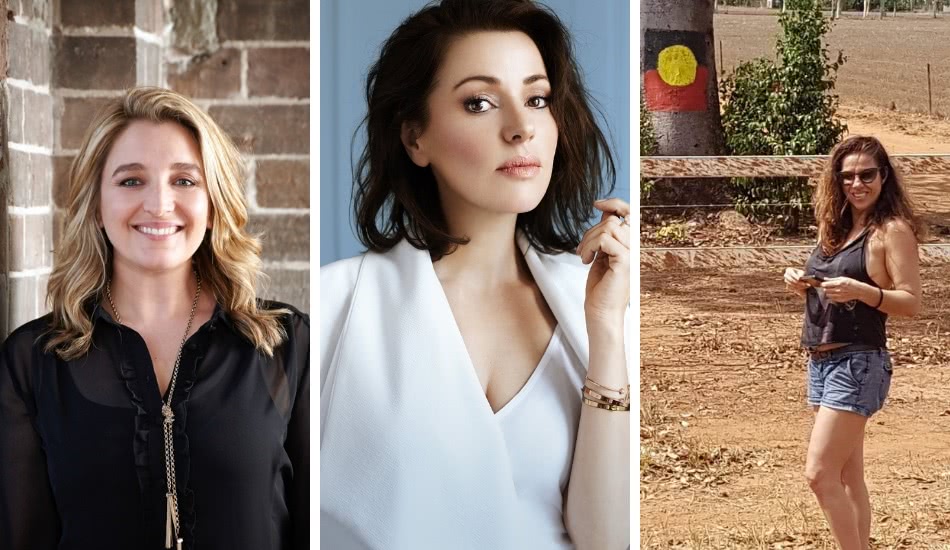 140 women gathered in Sydney for oneofone's International Women's Day breakfast celebration for a morning of conversation, inspiration – and reprieve from busy schedules.
The morning featured three performances (including from the goosebump-inducing Imbi the Girl) and three truly inspirational keynotes, including by Koori Radio's Renee Williamson, which Heidi Lenffer from Cloud Control perfectly described as "profoundly unsettling".
One element of the morning which offered a true insight into the centralised hive-mind of intelligence our local industry harbours, was the projection of quotes from oneofone's many, many interviewees. From triple j's Gerry Bull, to Wonder's Niriko McLure, to AUM PR + MGMT's Chryss Carr, Australia is rife with thriving women ready and willing to pass on their knowledge.
To celebrate them, to remind us why we do what we do, and to inspire those looking to get into the music industry, we've put together a few of our favourite public comments from incredible women in Australian music.
"Ensuring that we are shining a light on things that are working well, and frankly being smarter in spotting women with potential and braver in investing in it are things that we can all do to help."
(Source: TIO)
Viv Fantin
Fantin Comes Alive / Next Act Coaching
"I've changed my relationship with stress. I still feel it, but I understand that it's transient. I'm pretty good at self-care these days."
(Source: oneofone)
"It's so important to support each other and be proud of each other."
(Source: TIO)
"Keep selling your dream until the right people hear it."
(Source: oneofone)
"A lot of mothers aren't particularly good at asking for the help that we need. We think that we have to be seen as strong […] I think we can do it and I think we can do it well, but I think we do it best when we're able to say when we need help."
(Source: TIO reporting at BIGSOUND)
"Collaboration needs to be your default position – bringing in the intellect of others not only adds to the knowledge bank but the inclusivity it brings stimulates a feeling of engagement and capacity building."
(Source: oneofone)
"In an age where the strange, the authentic and the bold are excelling in music – it would be ridiculous to inherit the tall poppy syndrome that has tried to strangle so many great acts, and that is lethal to the health of art in general."
(Source: TIO)
"My two most adversarial career moments have been caused by women … there are quite a few scary ones out there!! But I reckon when faced with that sort of adversity it's best to remain professional and not take things personally."
(Source: oneofone)
"When you come from a place of integrity you can play the game like there's nothing to lose and when you do play it like that, not only is it more fun but it provides a stronger platform from which to negotiate etc."
(Source: oneofone)
Vicki Gordon
Australian Women In Music Awards / Vicki Gordon Music Productions
"Gendered awards can't be a thing of the past when we don't have equality. If we really believe in a world where men and women are equal, in the home, in the workforce and in a country, then we need to acknowledge their contributions."
(Source: TIO)
"I'm interested in cultural exchanges, the fight for equality, and fairer distribution of wealth, child protection, protecting the arts  – so much really."
(Source: TIO)
This article originally appeared on The Industry Observer, which is now part of The Music Network.
The Music Network
Get our top stories straight to your inbox daily.