Gold Coast Music Awards reveal 2021 finalists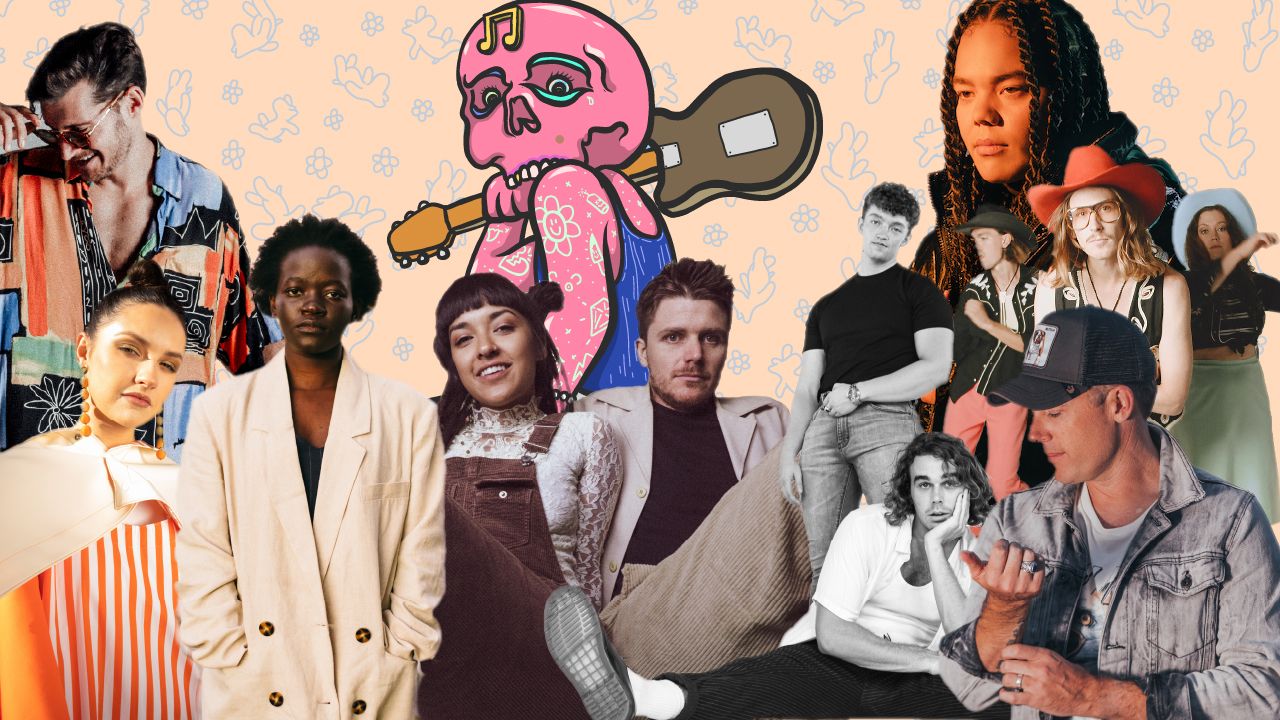 The Gold Coast Music Awards has announced its return for 2021, unveiling a shortlist of 50 finalists across nine categories for this year's event.
The seventh edition of the awards will occur as a red-carpet event at the Gold Coast Home of the Arts (HOTA) on Saturday September 4, making its physical return after being forced online last year due to the pandemic.
Indie rockers Peach Fur, rapper Jesswar and country sensation Casey Barnes are each nominated across four categories including Artist of the Year.
Other acts on the awards shortlist include Greatest Hits, Eliza and the Delusionals, Busby Marou, Saint Lane and Hollow Coves, while Beckah Amani, Geniie Boy, Selve and Aya J received first-time nominations.
Gold Coast Music Awards chairperson, Samantha Morris, commended the strength and diversity of the city's musical community in the face of the challenges presented by COVID-19.
"For a year that saw the music industry gutted with uncertainty, reduced venue capacities and cancelled events, Gold Coast's musicians and our beloved venues have outdone themselves," Morris said.
"While we can only give away a small number of awards, we really want to acknowledge the immense achievements of all nominees.
 "Each category was passionately debated by judges and for the first time, we even released the judging shortlist to acknowledge the quality of talent in the region."
Gold Coast mayor, Tom Tate, also lauded the return of the awards and expressed excitement towards attending the physical event in September.
"The Gold Coast Music Awards is an important beacon for our local music industry during these challenging times," Tate said.
"I congratulate all the nominated artists and businesses and look forward to celebrating the strength and resilience of the local scene and the quality of their output."
Gold Coast Music Awards 2021 Finalists
ARTIST OF THE YEAR
sponsored by Southern Cross University
Casey Barnes
Eliza and the Delusionals
Hollow Coves
Jesswar
Karl S Williams
Mass Sky Raid
Peach Fur
BREAKOUT ARTIST OF THE YEAR
sponsored by Griffith University and the Queensland Conservatorium
Beckah Amani
Buttered
Daste.
DOOLIE
Greatest Hits
Jesswar
Peach Fur
Rave Radio
René Le Feuvre
LIVE ACT OF THE YEAR
sponsored by Gold Coast Music
Busby Marou
Casey Barnes
Donny Love
Hussy Hicks
Jesswar
Karl S Williams
Peach Fur
Selve
Tijuana Cartel
MUSICIAN OF THE YEAR
sponsored by TAFE Queensland
Ella Fence
Fletcher Babb
Harry J Hart
Jackson Dunn
JVMIE
Lindsay Waddington
Majelen
Mitch King
Scott French
RELEASE OF THE YEAR
sponsored by Blank Street Press
Casey Barnes – Town of a Million Dreams
DOOLIE – Hope You Like My Mixtape
Hussy Hicks – Gather Up The People
Jesswar – Tropixx
Karl S Williams – Lifeblood
Peach Fur – Awake
Saint Lane – If You Leave Me In The Fire
These Four Walls – This Is Not A Future
SONG OF THE YEAR
sponsored by CBD Live
AYA J – Shine
Beckah Amani – Standards
Casey Barnes – Come Turn Me On
DVNA – All My Friends
DENNIS. X FDVM– Run Little House
Eliza and the Delusionals – Sentimental
Geniie Boy – Fool's Play
Jesswar – Venom
Lastlings – Take My Hand
Peach Fur – Preloved
Saint Lane – When Did We Grow Up?
These Four Walls – White Lies
VENUE OF THE YEAR
sponsored by Oztix
CBD Live
elsewhere
Miami Marketta
Mo's Desert Clubhouse
Soundlounge
Wallaby Hotel
VIDEO OF THE YEAR
sponsored by QT Gold Coast
American Doubles ft JVMIE – Can't Let Go
Baltimore Gun Club – Universe City
Beckah Amani – Standards
boWsER – Supersonic
DENNIS. – What You Do ft. Professor Paul
Eliza and the Delusionals – Sentimental
Jesswar – Venom
Selve – The Pink Hotel
Tijuana Cartel – Minimal Stuffing
GOLD COAST MUSIC PRIZE
sponsored by Friends of the Arts
Chloe Styler
EUCA
Girl and Girl
Harry J Hart
Liv Heyer
Pure Milk
Selve
Talia Rose
PEOPLE'S CHOICE AWARD
sponsored by Burleigh Brewing Co.
Open to all finalists – open for public voting Thursday 19 August
The Music Network
Get our top stories straight to your inbox daily.