Flume's 'Say Nothing' Was Triple J's 'Hottest' Song for 2022, But Commercial Radio Didn't Tune In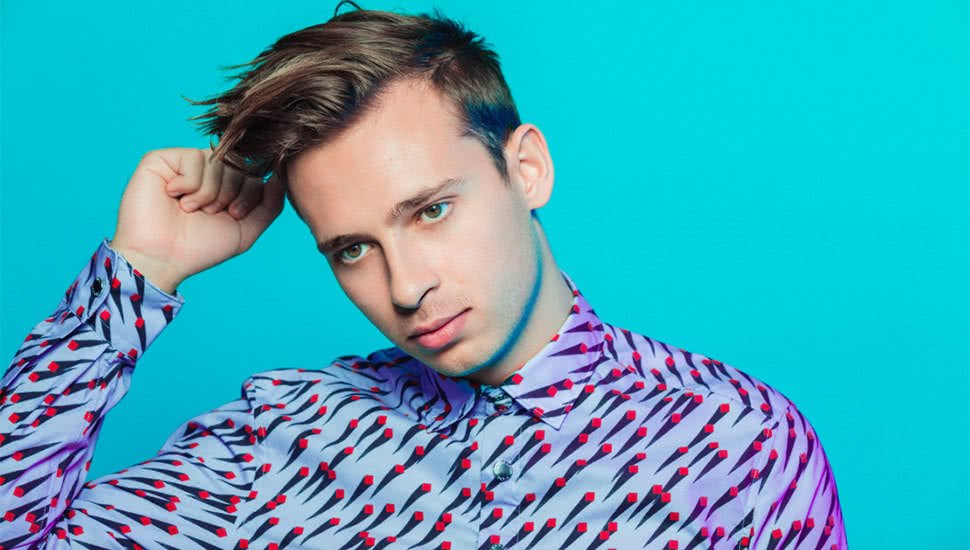 Flume is on top of the world after bagging his second Hottest 100 title with "Say Nothing," featuring MAY-A — the most-popular song for 2022 with triple j's listeners.
The electronic music producer topped out the annual countdown, held Saturday Jan. 28, and voted on by listeners of the ABC's youth network.
"Say Nothing" marks the second time at the summit for Harley Streten, after the Sydneysider's "Never Be Like You" won in 2017, becoming just the second artist to own the countdown twice.
And it's one of several homegrown tracks which cut through for top 10 spots.
Among them are Spacey Jane, which bagged three with "Hardlight" (No. 3), "It's Been a Long Day" (No. 5) and "Sitting Up" (No. 6), while Ball Park Music, Gang of Youths and G Flip all rated highly.
Aside from their country of origin, those acts have another, less-desirable thing in common.
Their Triple J hits didn't enjoy strong support from commercial radio.
Not one of those songs enjoyed more than 30 daytime spins on any commercial radio station in 2022, with most of those on weekends, reports SGC Media Group CEO Stephen Green, based on Media Monitor data.
It's a different story for the highest-flying international entries on the countdown – Eliza Rose ("B.O.T.A" at No. 2), Steve Lacy ("Bad Habit" at No. 4), Lizzo ("About Damn Time" at No. 7) and Jack Harlow ("First Class" at No. 12).
"All had significant commercial radio support across the board. Why," writes Green on social media.
"Because they had international statistics to get them added in Australia because their home countries gave them support."
Timing is everything in music. And with the unveiling Monday morning (Jan. 30) of "Revive," the federal government's five-year cultural roadmap, the cavalry appears to have arrived.
The national cultural policy includes the creation of Music Australia, an organisation that will support the Australian music industry; a 50% boost for Sounds Australia; and a timeline for the rollout of content quotas for streaming services.
Flume's "Say Nothing" was nominated for several ARIA Awards, and he performed the track via a pre-record at the 2022 ceremony.
The tune "has been a force to be reckoned with ever since its worldwide first play on triple j Breakfast in February 2022," comments triple j's music director Nick Findlay.
"Flume's disjointed percussion and hypnotic melodies, wrapped up in MAY-A's enchanting vocals, had all the ingredients of an instant classic. Congratulations to Flume and MAY-A for an incredibly well-deserved win!"
According to the broadcaster, Flume has racked-up 17 total tracks in triple j's Hottest 100 since his 2012 debut, and he's also the only act in history to rank a song in every position of the top 5.
In other takeaways from the latest poll, Hilltop Hoods charted two songs, lifting their overall Hottest 100 tally to an all-time record 23 songs, beating Powderfinger's 22.
Also, First Nations artists landed 10 songs, easily beating the previous record of 6.
More than 2.436 million votes were cast – prime minister Anthony Albanese among them – with Australian artists landing 57 of the top 100, well ahead of acts from the U.S. (21) and England (17).
See the full countdown here.
The Music Network
Get our top stories straight to your inbox daily.