Darling James takes aim at music industry's predatory men
Editorial Operations Manager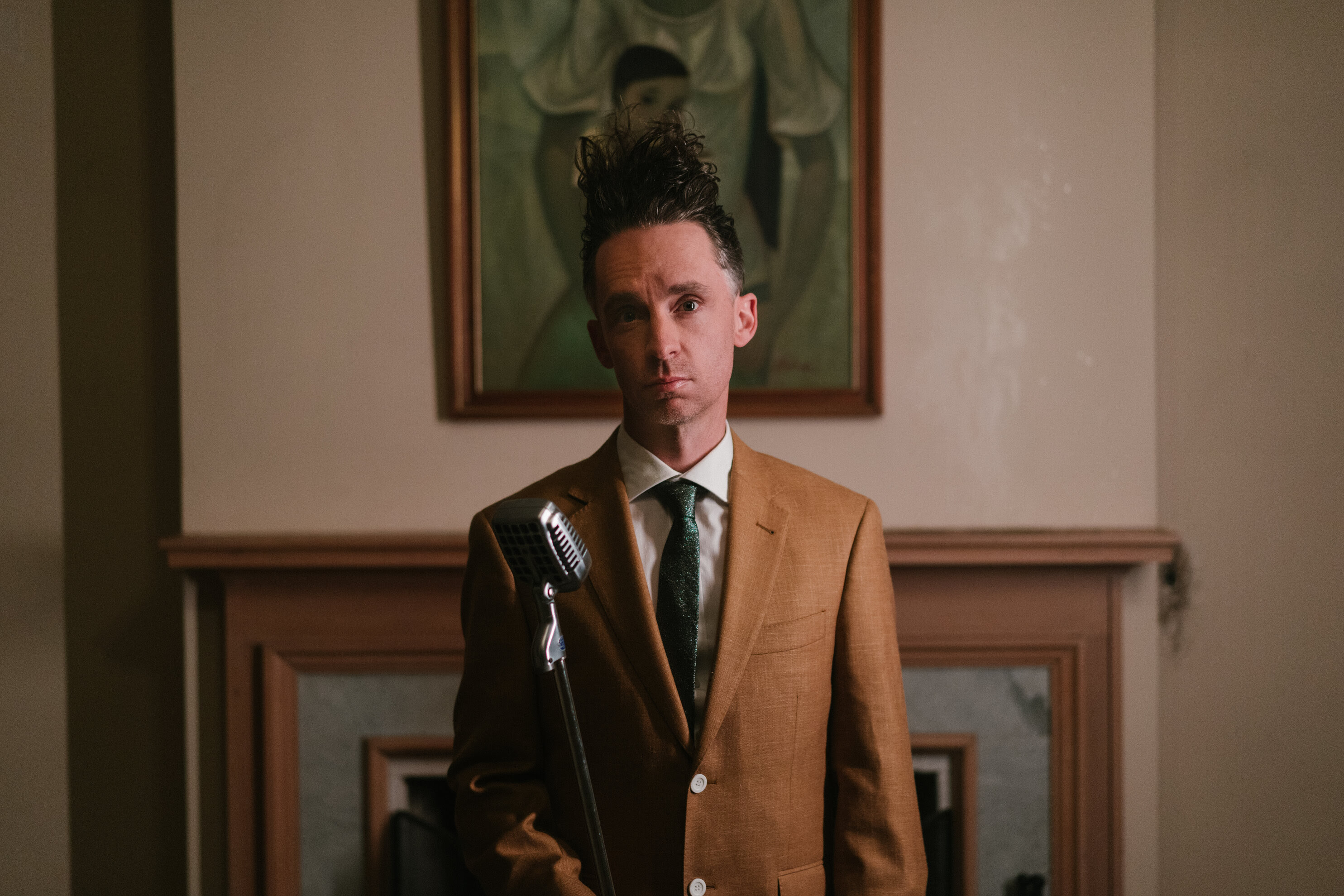 ---
Content Warning: This article covers sexual assault & harassment and may be triggering for some readers. If you or someone you know are affected by the following story, you are not alone. To speak to someone, you can call Lifeline on 13 11 14, or 1800 RESPECT on 1800 737 732.
---
Singer-songwriter Darling James has taken aim at music's insidious underbelly in a song which confronts the industry's powerful predators and their exploitation of women.
The song, 'Make The Grade', is created from the perspective of a powerful man who uses his position to pursue and threaten a female. Its intended tone is pseudo-seductive, passive aggressive and patronising, the artist said.
Darling James, or James O'Brien, told TMN he wanted to lend his voice to the issue after an outpouring of #MeToo stories from the local music industry and some news in his own life which made him want to act.
He said he didn't want his contribution to the issue to be performative, or simply a piecemeal post on Facebook, and admitted he'd been somewhat disappointed in himself in the past for not doing more.
Writing the song from the perspective of the perpetrator was confronting but necessary, he said, as he didn't want to speak for women.
"It was actually really hard to sing the song," he told TMN, adding that putting himself in the position of perpetrator was "awful". "And then I reminded myself that you're always acting to some extent when you're singing and performing."
He hopes men who hear the song feel uncomfortable and confront their own behaviours and that of those around them.
"I don't want to lecture people on this issue. I don't want to come across as being sanctimonious or preaching… [but I do want to acknowledge] the fact that I'm almost certainly not going to be a victim of this sort of stuff and to own the fact that I'm in the demographic. I'm of the age and the vintage of people who do this kind of thing. To me, the only way to do it honestly was to do it from that point of view."
He knows he's not going to break any records or see the song soar to traditional measures of commercial success, but he hopes people learn something from the track in the same way he did making it.
O'Brien said he worked with women throughout the process and realised his own failures in not working with enough women behind the scenes in the past.
"I actually literally didn't even know a female mastering engineer. So I learnt something from that. I was like, 'Why do I not know female mastering engineers?," he told TMN.
"The consultation process in making the song and clip needs to be emphasised," he added in a statement, noting he also worked with a number of female-identifying experts in academia and creative spaces to get their input and approval.
The accompanying video clip was directed by Domini Marshall.
Marshall said she was really excited to be approached for this project.
"I've always been drawn to stories that explore gender and social norms, and particularly women's stories. I try to approach all storytelling, no matter the context or intent, with an intersectional feminist lens which informs the way I tell stories and the stories I choose to tell," she said.
"The song and the film are adding to a conversation that is already taking place, and has been taking place for a long time. It's by no means a solution in and of itself, but I hope that it helps to build awareness and engagement with these issues by encouraging listeners and viewers to actively question their own participation in upholding these norms. It asks the questions: how are you complicit in upholding harmful power structures and systems of oppression, whether by being a bystander or otherwise? And how will you challenge this, and change this, moving forward?"
---
If you need assistance after reading this article, you can call Lifeline on 13 11 14, or 1800 RESPECT on 1800 737 732.
---
The Music Network
Get our top stories straight to your inbox daily.