Introducing Aston, the Aussie artist who landed syncs with 'Fast & Furious' and NBA 2K20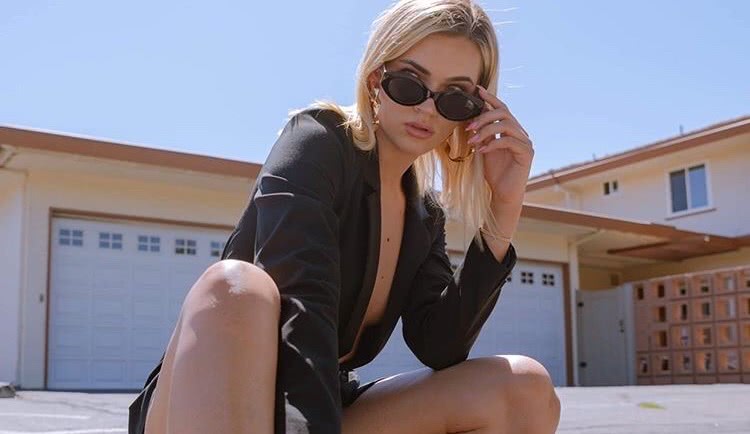 With a swag of high-profile syncs, including a placement in the Fast & Furious franchise, Aston is buckled up for the ride.
Hailing from the Central Coast, the emerging singer and songwriter navigated a different track in 2019, bypassing the traditional route of pubs, clubs and radio airplay.
Working under the songwriting alter ego A$ton Wyld, her track 'Next Level' landed a prominent spot on the action flick Fast & Furious Presents: Hobbs & Shaw and its accompanying soundtrack. Independently, the song has clocked up more than 5 million streams on Spotify and nearly 500,000 hits on YouTube.
'Next Level' was later picked up and placed on a BMW TV campaign in China.
Luck had something to do it. But as the maxim goes, you make your own luck.
"I fell into it," Sophie Curtis, who records under the name Aston, tells TIO from Sydney. Syncing music for film, TV and games "wasn't something I knew a lot about. It was obviously meant to be."
Listen to A$ton Wyld's 'Next Level' from the 'Hobbs & Shaw' soundtrack:
Aston and her Los Angeles-based producers Mario Marchetti and Adam McInnis cut 'Next Level' in short time. "We were just playing around, having fun. We wrote it in half an hour." Marchetti and co-writer McInnis had a key eye on the sync path and the track was pushed out on digital channels.
Six months later an email hit Aston's inbox from a rep connected with the Fast & Furious franchise. "I was thinking, 'oh here we go.' They'll do an approval. It'll probably not come up on the movie. I didn't tell anyone about it before it was released. I was afraid they'd go see it, and the song wouldn't be there."
It was there, appearing third from the top and running to about 2 minutes. "It was very surreal," she recounts of the experience seeing the film for the first time.
With 'Next Level' flooring it, sync work started rolling in. The single 'Original' was paired with the NBA 2K20 video game and another, 'Real Deal,' featured on the Netflix television series Insatiable.
Watch the NBA 2K20 – WNBA integration trailer:
"Sync writing is so different," explains Aston, who has written country, R&B and has a passion for edgy pop. "You don't really need a story, it's about selling a feeling."
Writing for the screen is an unexpected bonus for Aston, who is gearing up for the launch of her solo project later in 2020.
The past four years have been "non-stop writing," she admits. The last 12 months have been loaded with collaborations and travel, including multiple stops in L.A. and a stint in London.
Along the way, Aston took part in the APRA AMCOS songwriting camp 50 Songs in 5 days where she worked with Cosmo's Midnight. Their collaboration was later released as 'C.U.D.I. (Can U Dig It)'.
Watch Cosmo's Midnight's 'C.U.D.I.'
Aston's solo works are personal, and they're ready to be unleashed. "I dedicated my whole childhood to music. I didn't hang out with friends, it was personal choice. I didn't have a personal life."
She went and launched herself into a second spell of those reckless years. "I decided to have an experiment to live a little bit. By live, I went a little excessive and did what teenagers and young adults do, all in one go. I came back with all these songs. They're real and raw. I couldn't write them without having wisdom."
Aston's publicity is handled by Karen Griffin at Identity PR and talks are ongoing with several record labels. A release strategy will be announced as the year moves on.
Writing tunes for mega-budget Hollywood films does have its downers. "No, they didn't give me a copy of Fast & Furious," Aston says with a laugh. "I went and bought five copies of the DVD. I'll keep them for my kids if I have them one day."
This article originally appeared on The Industry Observer, which is now part of The Music Network.
The Music Network
Get our top stories straight to your inbox daily.