AIM announces guests for Industry Insights talk series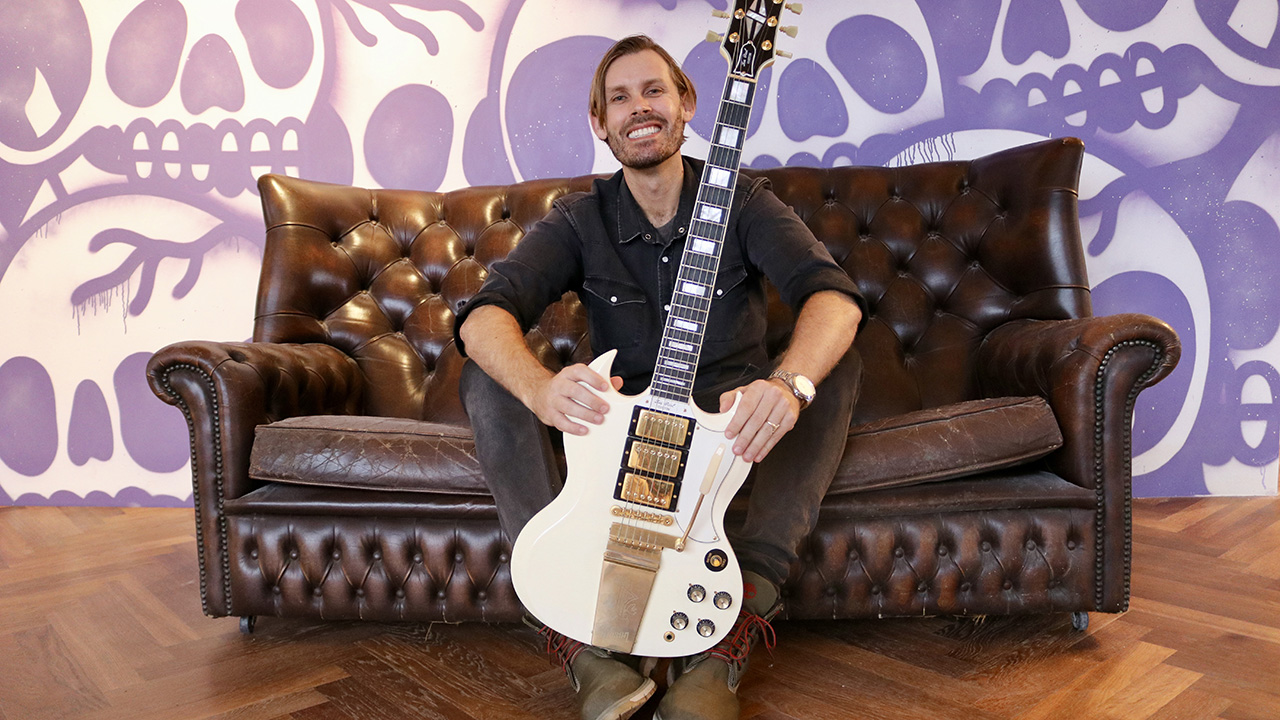 The Australian Institute of Music (AIM) has pulled together some high-powered names for its Industry Insights talk series, and extended the submission deadline for its 2021 Future Sounds Scholarships.
Industry Insights launched late last year at AIM's Sydney campus and via livestream, with AIM chairman Ed St John taking the stage to conduct in-depth interviews with Jaxsta's Jacqui Schoorl and former NOVA and Foxtel programming chief Dan Bessant.
The first round of guests announced so far for this year are:
Feb 2: John O'Donnell, managing director EMI, co-manager Cold Chisel.
Feb 9: Regan Lethbridge, manager of Tones and I and Tash Sultana; managing director of Lemontree Music.
Feb 23: Heath Johns, managing director, BMG.
March 2: Poppy Reid, managing editor, The Brag Media.
March 9: Paul Saintilan, author of Musicians And Addiction and CEO of Music Australia.
The series is curated for the benefit of AIM's students and alumni, and anyone interested in exploring a career in the music industry.
The series can be experienced as a live event, a live stream, or viewed after the fact via AIM's YouTube channel.
The submission deadline for the 2021 AIM Future Sounds Scholarships is now January 15.
An initiative to find the music industry leaders, innovators and creators of the future, the program will see AIM offering scholarships to the total value of $100,000.
The purpose of the scholarships is to identify its best young future leaders across five key areas – Innovation, Indigenous, Songwriting, Performance, and New Sounds in Music.
Each recipient receives a scholarship contribution up to the value of $20,000 to study an accredited course at AIM Sydney or Melbourne in 2021.
Prospective students, who had to be no more than 25 years of age on December 31, 2020, can apply for the scholarship here.
Submissions will be reviewed by a panel of music academics and industry experts.
Ed St John, AIM's chairman, said: "The Australian music industry has experienced a challenging year in 2020, especially the live music sector, but nothing stops the forward momentum of creativity, innovation and entrepreneurship.
"At AIM we are committed to finding, developing and supporting the future leaders of our industry, across Indigenous, music management, performance, songwriting and innovation.
"AIM has a proud history of successful alumni who have gone on to enjoy successful careers.
"This is an exciting opportunity to offer our courses to the most deserving candidates and we look forward to reviewing the submissions."
The Music Network
Get our top stories straight to your inbox daily.