At The Drive-In lead massive first announcement for Yours & Owls 2017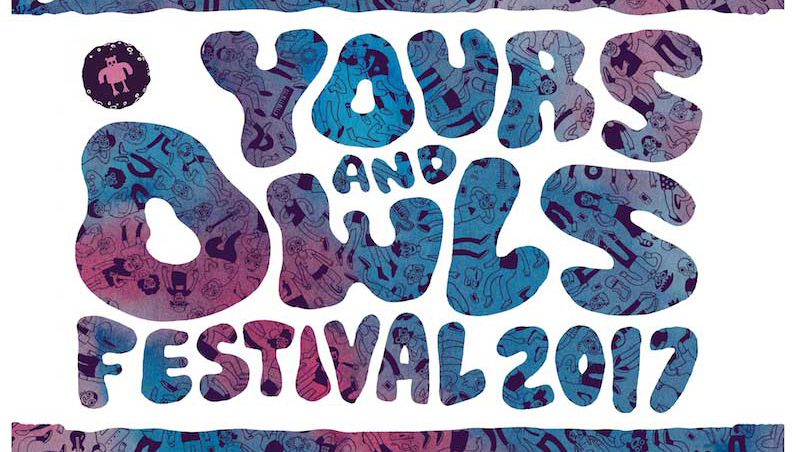 Wollongong's Yours & Owls festival has just dropped its first lineup, headed by iconic punk act At The Drive-In, whose reunion saw them last year blow apart Splendour in the Grass and two intimate shows in Sydney and Melbourne.
The new album should be released before the game-changing Texas titans return to our shores.
Also high on the bill are The Presets, Illy, Dune Rats, A.B. Original, The Preatures, Northlane and Bad//Dreems.
International acts include, from the US, self-proclaimed "garbage-pop" act AJJ (formerly known as Andrew Jackson Jihad), garage punksLe Butcherettes fronted by Teri Gender Bender, emo-pop-punk Sorority Noise, and The Orwells with songs as Terrible Human Beings and They Put A Body In The Bayou. And from New Zealand comesElectric Wire Hustle, a rising electronica/soul act who've just played 14 countries and festivals including Glastonbury and CMJ.
The list of hyped local acts performing at the 5,000-capacity Stuart Park in Wollongong on September 30 and October 1 is rounded out byAllday, SAFIA, Alex Lahey, Ali Barter, City Calm Down, Confidence Man, Cosmo's Midnight, Crooked Colours, HOLY HOLY, Montaigne, Northeast Party House, Trophy Eyes, Bec Sandridge, Cash Savage And The Last Drinks, Donny Benet Showband, Ghost Wave, Gold Class, Ivan Ooze, Major Leagues, Moonbase, The Pinheads, Horror My Friend, Ruby Fields, Slum Sociable, TEES and Totally Unicorn.
Organisers say, "Staying true to its philosophy of bringing people together through the mutual love and shared experience of music, Yours & Owls is a true celebration of live music. This year will be no different."
Tickets on sale on May 22 at www.yoursandowlsfestival.com.
The Music Network
Get our top stories straight to your inbox daily.