Women In Media Awards nominations for Jackie Antas, Bec Brown and Serena Leith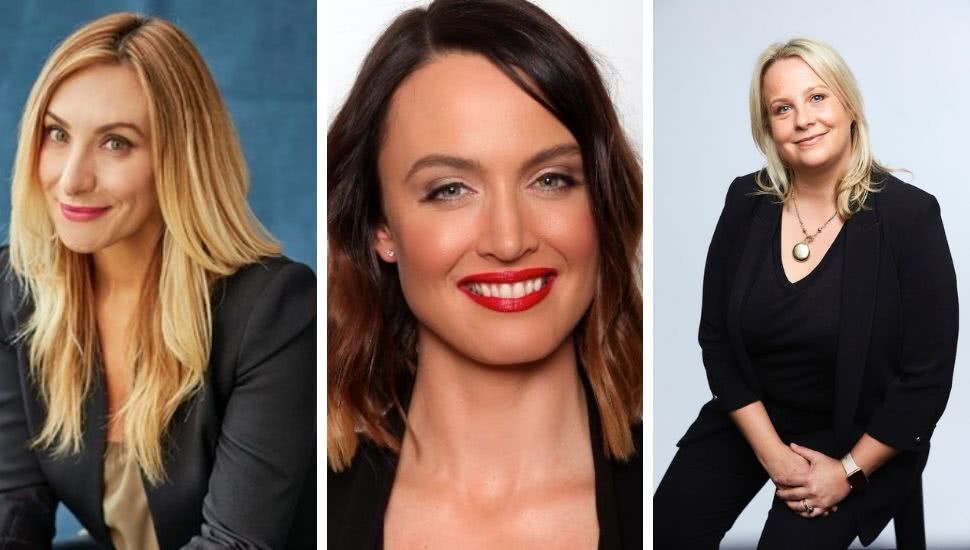 Live Nation's Jackie Antas, entrepreneur Bec Brown and Spotify's Serena Leith are the music industry standouts who've made the cut for B&T's Women In Media Awards.
Antas, the touring giant's VP, Communications for Asia Pacific, is shortlisted for the Public Relations category, where she's up against reps for The Comms Department, Clear Hayes Consulting, Alt/Shift and more.
It's a deserved nod for Antas, who was promoted to the new pan-regional role in January 2020 (the concerts giant has continued to align its Asia Pacific activities with the recent promotion of Roger Field to President for the region).
Antas has PR expertise on two continents, having worked closely with PR legend Mark Borkowski at his Borkowski firm in London, and with venues operator Academy Music Group for three years.
A Melbourne native, Antas joined the LN family in 2013 via its sister company Ticketmaster in the U.K.
It's a busy month for Brown, founder and managing director of The Comms Department, whose self-help book "You've Got This" dropped Sept. 15 via Penguin.
Brown, who is nominated for B&T's Public Relations trophy, founded her Sydney-based business in 2012 after a five-year stint with Universal Music Australia, where she served as Senior National Publicity and Promotions Manager.
Clients at The Comms Department have included iHeartRadio Australia, EMI, Sony Music, Universal, ABC Music and The Wiggles.
Meanwhile, Spotify's Marketing Director for Australia and New Zealand Serena Leith has a chance for glory in the Marketing category, where she faces off against executives from Facebook, Seven West Media, Coles, Nine, Diageo and more.
Leith has been with Spotify since its launch in these parts back in 2012.
Prior to joining the streaming giant, Leith clocked up nearly a decade's service with Universal Music Group in various capacities, rising to label marketing managing, and almost six years with Warner Music Australia before that.
Though the streamer doesn't break out its territory figures, ComScore data included in a corporate update in 2018 revealed Spotify reached 8 million monthly unique users in Australia, which means roughly half of the country's smartphone users are on the platform. That figure has almost certainly grown since the update was distributed.

Presented by Bauer Media Group, B&T's Women in Media Awards recognises "exceptional women who have achieved incredible success" and will be held virtually on Oct. 28 2020 from 4pm-5:30pm.
Entries across 18 categories are open to women at any level of their business and will be judged by a panel of leading female execs.
Members of the public can cast votes on the coveted People's Choice Award. 
Check out the shortlist in full. And click here for free registration to attend.
This article originally appeared on The Industry Observer, which is now part of The Music Network.
The Music Network
Get our top stories straight to your inbox daily.