Will Elton's 'Rocketman' break the $54m barrier in Australia?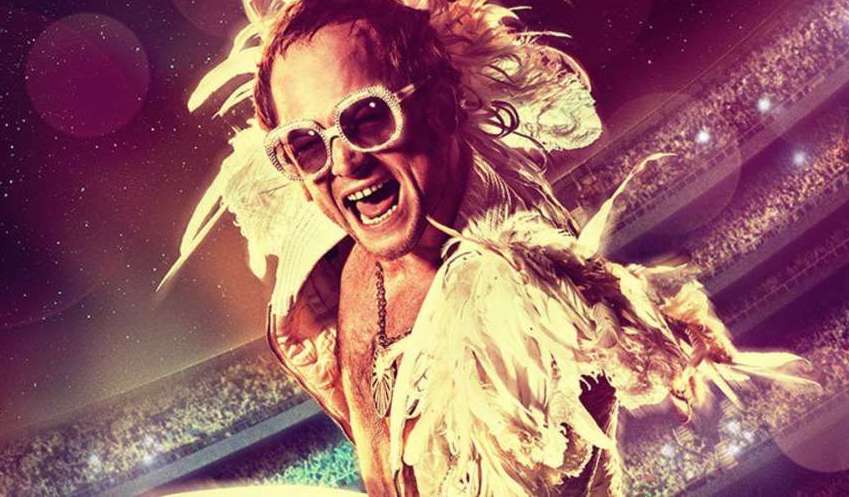 Elton John's Rocketman movie is not out until late May.
But speculation suggests it could beat $54 million box office gross mark in Australia, set by Queen biopic Bohemian Rhapsody.
This was after 20-minutes of the movie were previewed to media in Los Angeles at the Troubadour and London at Abbey Road Studios.
As of January this year, BoRhap had topped $54 million in Australia and $1.244 billion globally.
The hype down under is building, and 12 months out from John's Australian and New Zealand shows, he has sold 350,000 tickets.
The media previews included Q&As with British actor Taron Egerton, who brilliantly plays the singer after the two appeared together in Kingsmen 2, and musical director Giles Martin.
The first takeaway from Rocketman is that it's not a biopic but a musical fantasy drama based on the piano man's life.
Egerton explains, "Sure, there's aspects and elements and in large part, it's based on the early part of Elton's career and his rise to fame and the price that he paid for that.
"But I think a musical fantasy really is a great way to describe it.
"Elton is our storyteller in the film and it's his memory of those times, and sometimes our memory plays tricks on us or we remember things in a particularly colourful or different way and that's the idea we're playing with."
Rocketman begins with Elton John heading to rehab, gnashing his teeth and clearly not well.
It then backtracks to an unattractive lonely only child called Reg Dwight who feels unloved by his father and is saved by being a musical prodigy.
There's his rise to international fame with diva moments as well as his battle with various addictions.
Giles Martin said that the "fantasy" approach permeated through into the music, allowing him to push boundaries and do exciting things.
"So from the word go it was like, every song goes somewhere else. It goes to a three-dimensional space, if you like, and we had the tools to do it.
"I had to just keep up speed with them (Fletcher and Egerton) really."
Rocketman will be released on May 30, 2019.
The Music Network
Get our top stories straight to your inbox daily.