EDM Star VASSY Enters NFT World With Acoustic Tracks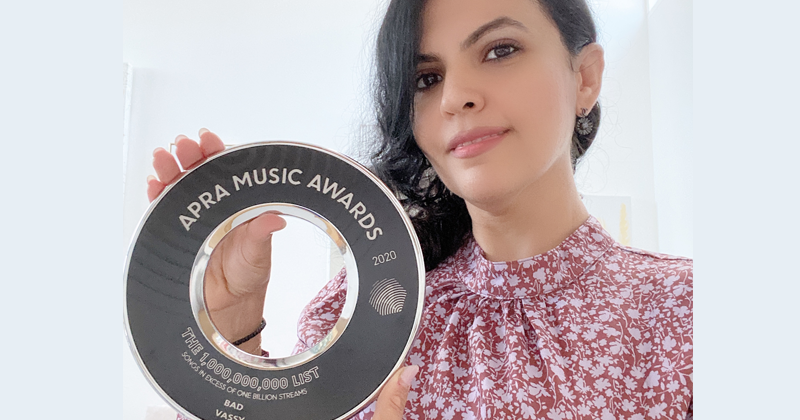 US-based Australian EDM star VASSY marks an entry into the NFT space, with nine exclusive acoustic versions of her hits.
These include those made with superstars David Guetta, Tiësto and Dutch producers Showtek.
The limited edition NFT Collectible Series is through RCRDSHP, set up a year ago as the first digital collectibles platform dedicated to electronic music.
"NFTs are a new space but I got in early last year because I saw the potential," the singer, producer and multi-instrumentalist said.
She admits that like a lot of artists, a lot of the technology doesn't make sense. But she was determined to find connections with her following that were personal and cheap, something that is not always possible through traditional DSPs.
"It's a wonderful and unique experience. NFTs are revenue generators and they are pieces that you can control, which you couldn't before."
Fans who purchase a collectible gain access to behind-the-scenes footage of VASSY in the studio and personal videos on each track.
Collectors are rewarded with a private link to exclusive covers of their favourite songs.
Any fan that completes a pack by purchasing all three collectibles or any VASSY artist card, will receive a signed CD of classic VASSY works.
"Since the beginning of RCRDSHP, VASSY has redefined the possibilities of music NFTs," Obie Fernandez, its founder and CEO, said.
"From being a mentor to rising female artists in our 'Women of Dance' program, to consistently topping the charts worldwide, her work is paving the way for others in this space to own their voices."
One reason for driving VASSY to NFTs is the format's glaring lack of diversity, in customers, artists and investors.
NFTs are after all at the crossroads of visual art and crypto, both still dominated by white males.
"I'm used to being in a boy's club, because even the EDM scene is, right?" VASSY said. "It's the story of my life. So I've always tried to lead the way and not be a follower.
"But slowly but slowly, women are moving into the web3 space."
The unplugged reworks are "BAD!", "Even If", "History", "Secrets", "Lost", "Nothing To Lose", "Satisfied", "Could This Be Love" and "Chase".
They are lovely songs, she says, and for fans, hearing them on guitar and piano shows them how they were written in the first place.
"Many of my lyrics are about being empowered, not being afraid to ask for what you want, and being yourself.
"They are three keystones in my life, and my fans make it clear that's important to them too.
"They make me artwork (inspired by my) music, illustrations and poetry.
"They send me personal messages about their lives, which of my songs helped save their lives or helped them through a bad patch, and how my story inspired them to believe in themselves.
"I always tell them 'Remember, rejection is simply redirection'."
When VASSY moved to Paris, London, Stockholm, New York and Los Angeles, she was young, hungry, and had to fight harder because she had no contacts in the music industry.
But now there are achievements that go hand in hand with success — like two billion streams of "BAD!" cut in 2014 with David Guetta and Showtek, performing with Tiësto at Tomorrowland in Belgium before 400,000 crazies, and generating 20 platinum records around the world.
The Music Network
Get our top stories straight to your inbox daily.