Vampr eyes more global growth with two fundraising initiatives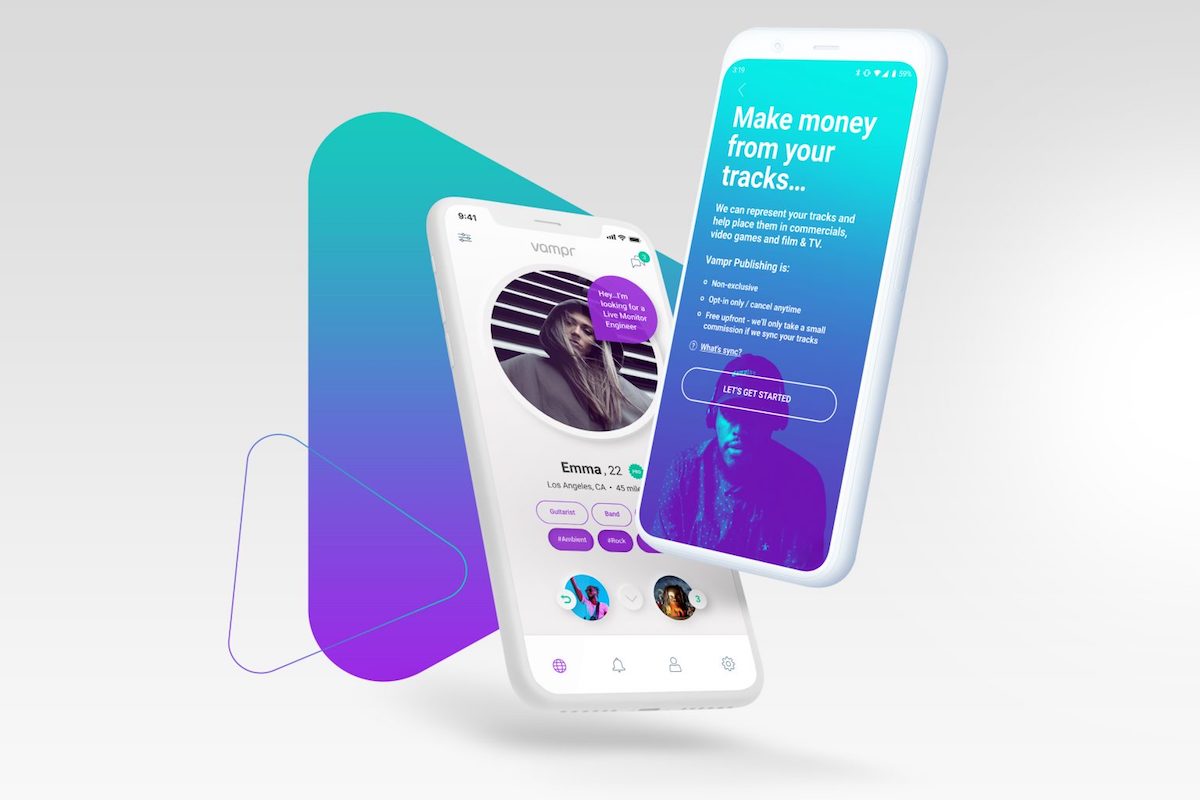 Los Angeles-based multi-award winning Australian music startup Vampr takes a significant step in its growth with two financial announcements this morning.
The US$9.6 million company announced support from the Angels & Entrepreneurs Network, founded by best-selling author and digital marketer Neil Patel.
The $577,000 round is being led by Kentucky-based venture firm RZN8 Capital.
At the same time, Vampr has also started an equity crowdfunding campaign on ​Wefunder​ and launches with investment from A&E's David Weisburd, co-head of Venture Capital at 10X Capital.
"We are honoured to be opening this round with the support of David and the Angels & Entrepreneurs Network," Vampr co-founder and CEO Josh Simons said.
"Neil and David are both highly respected as two of the savviest investors in the world.  This endorsement of Vampr is a boon for our company and a co-sign that all stakeholders should be incredibly proud of."
On why he chose to bring Vampr to the Angels & Entrepreneurs community, Weisburd said Vampr is already the market leader during a time where niche social platforms are seeing a renaissance.
"With first paying customers now under their belt, and a clear vision to move Vampr to a Series A round in late 2021, we have the utmost confidence in the Vampr team to continue building on their past successes to take [the company] to a $100MM+ opportunity," he said.
Vampr's crowdfunding campaign in 2019 raised $1 million. After a swift seven month rebuild, it became a 360-degree one-stop-shop for artists, with the addition of Vampr Publishing and Vampr Pro Distribution, representing over 5,000 songs for sync opportunities.
Crowdfunding will see the arrival of a number of new features – including livestreaming – with the first of these new product initiatives scheduled for release by the end of this year.
Vampr launched in 2016 as a social and professional mobile platform for music discovery, networking, and communication between musicians, execs and music fans.
Its founders are Simons – the 2020 TMN 30 Under 30 Reader's Choice winner – and Australian producer and musician Barry Palmer of Hunters & Collectors fame.
Simons tells TMN that Vampr now has 600,000 users and brokered over six million connections worldwide, up from the reported five million connections in February.
"In terms of the total number of people joining the platform, Vampr has grown at close to 50% year over year, excluding the jump from Year 1 to 2 which is closer to 2000% — a useless vanity metric for startups in their first years
"The important thing to remember here is that we grew at this rate despite switching off all marketing efforts in 2018 for close to 18 months. We did this to focus on crowdfunding and rebuild Vampr based on two years of user feedback.
"Now as we re-start our Growth Engine, Vampr has, in six weeks, acquired 10% of its historical 600,000 signups in a single month. So we're growing at an extraordinarily fast rate."
The relaunch of the app widened the skills-base of users, like filmmakers and choreographers.
"Our top categories are still guitarists, singers, fans and producers searching for singers, guitarists, drummers, bassists, songwriters and producers – in that order.
"During the last month, we've seen people identify in 4,078 unique skill categories or roles. We've never had visibility around that before, so it's exciting to see that level of demand."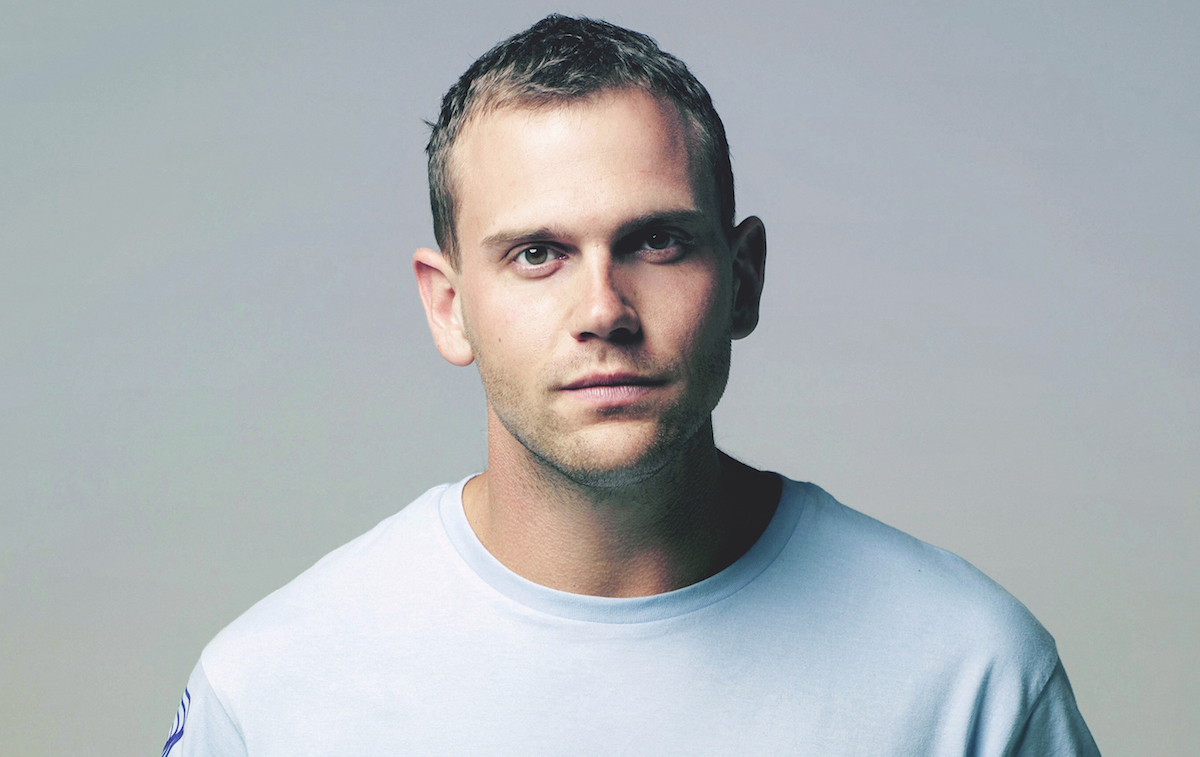 Pictured: Josh Simons says it's an exciting time for the Vampr community.
72% of users are aged 18-35, following an average of 15 artists on social media.
North America is Vampr's largest market followed closely by Brazil and Mexico.
70% are male,  30% female or undisclosed and 40% of users are from non-English speaking countries, with 35% from Latin America.
Says Simons about the introduction of Pro: "The idea is relatively straightforward – taking our social network and transforming it into the first 360° self-service platform for artists.
"Taking a step back, our guiding principle has always been to provide the safest and most useful social-professional networking experience for musicians and creatives anywhere in the world.
"Once you engage, you can start to analyse and understand their needs and core services.
"That's where Pro enters the scene and Vampr can begin to monetise by providing essential tools and customer value-adds, while still keeping the primary social network free of charge to use.
"It's been a delicate and nuanced process integrating the Pro features into the platform.
"However we've launched with a highly competitive price point of 4.99 USD/month and included with that subscription bundle is music distribution, which as a standalone service is typically more expensive as offered by other music-tech startups.
The introduction of Pro in August saw a takeup three times more than anticipated.
"It's an exciting time for Vampr and our community."
The Music Network
Get our top stories straight to your inbox daily.