triple j playlist additions see Hayley Williams, G Flip, and ONEFOUR steal the spotlight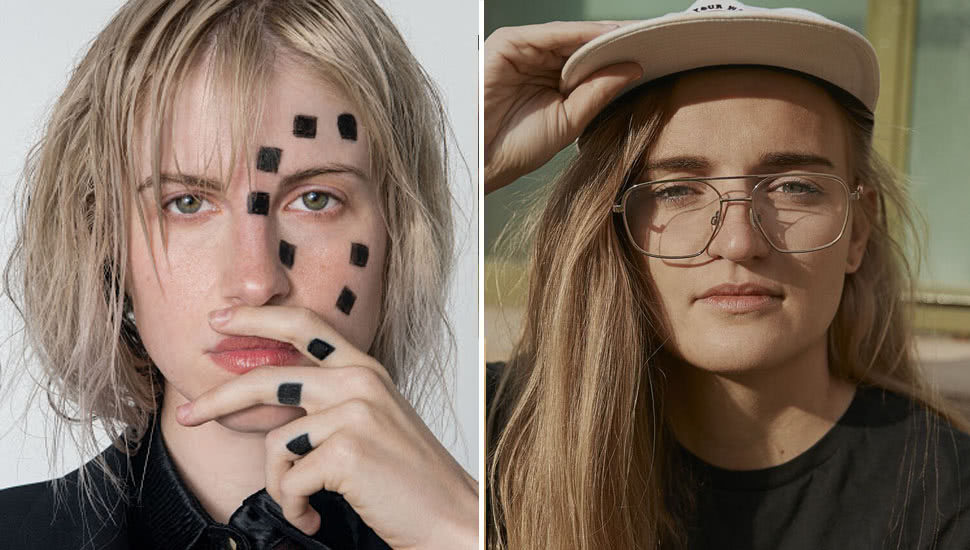 Get ready for an amazing week of music, as triple j names Hayley Williams, G Flip, ONEFOUR, and more as their must-listen acts of the week.
Whichever way you look at it, triple j leads as one of the go-to sources for thrilling new from all around the globe, while honing in on a few key Aussie artists. Keen to discover new tunes? With the renowned station offering up week after week of featured albums, you're sure to find something to suit your palate.
Last week saw The Smith Street Band's latest release Don't Waste Your Anger score the feature album spot as it soared to the top of the ARIA Chart, and this week Hayley Williams first solo album has gained traction earning her the slot.
Released as her first work since rising to fame as frontwoman of Paramore, Hayley Williams long-awaited Petals For Armor has been slowly debuting for the last few months, and has seen Williams sing with more finesse than ever before.
Described by triple j as being a step "far away from her pop-punk past" while still "showing off an unexpected and eclectic body of work," the new album seems to slide "effortlessly between driving indie, hypnotic electro and ambitious pop.
Check out 'Dead Horse' by Hayley Williams:
In addition to the stylings of Hayley Williams, a stunning selection of tunes are on offer this week with G Flip, The Kid LAROI, Tired Lion, and Riley Pearce each earning themselves a spot on triple j's high rotation.
With heaps of Aussie talent, the folks at triple j obviously had to round out the list by tossing a few other nationalities in, as U.S. singer-songwriter Still Woozy scores an addition, as well as English musician Jack Garratt.
With so many great artists added this week, our isolation blues might just fade away while listening to the new tracks added to rotation. Check out the full list of additions below.
Check out 'Hyperfine' by G Flip:
triple j Playlist Additions: w/c May 11th
Feature album:
Hayley Williams – Petals For Armor (Warner)
Adds:
BRONSON – 'HEART ATTACK (Feat. lau.ra)' (Warner)
G Flip – 'Hyperfine' (Future Classic)
Jack Garratt – 'Better' (Dew Process)
The Kid LAROI – 'Fade Away (Feat. Lil Tjay)' (Sony)
Nina Las Vegas – 'Impossible (Feat. Thai Chi Rose) (NLV Records)
Tired Lion – 'Waterbed' (Dew Process)
Still Woozy – 'Window' (Interscope/Universal)
Wafia – 'Pick Me' (Warner)
Spots:
D'Arcy Spiller – 'Deep Black Sea' (100s + 1000s/Mushroom)
Dave Winnel – 'Boomerang' (triplejunearthed.com)
MAY-A – 'Green' (triplejunearthed.com)
ONEFOUR – 'Say It Again (Feat. A$AP Ferg)' (Independent)
Riley Pearce – 'Ceramic Real Estate' (Nettwerk)
This article originally appeared on The Industry Observer, which is now part of The Music Network.
The Music Network
Get our top stories straight to your inbox daily.