The strange cocktail that is Lime Cordiale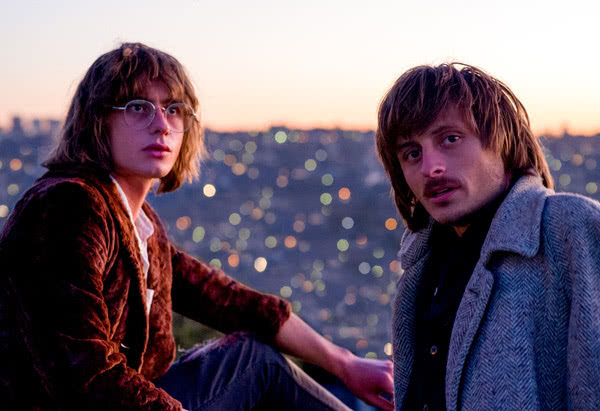 Michael Chugg shouts louder than you, and he's been shouting real loud about Lime Cordiale since he discovered and signed the band to his fledgling label and management enterprise 2013. The legendary promoter might be onto something.
With another national tour coming up fast, TIO has poured over the indie-rock outfit's streaming and social life. There's a lot to drink down. Here's an indie-rock act who's never torched the charts, and there's not much love from radio, but they're finding a digital motor, which is powering a surge here and opening paths in the U.S.
Lime Cordiale (pronounced Cor-dee-aal) has been flying of late on Apple Music and YouTube, and Spotify, the world's leading brands in streaming, albeit from a lower base than some of their globe-trotting contemporaries, Tash Sultana, DMA's, The Rubens and others. The Aussies stick together, and, so it would appear, Lime Cordiale is getting a nudge along from their compatriots. More on that later.
When Permanent Vacation dropped last October via Chugg Music/MGM, the effect on the traditional sales charts was meagre. The album hit No. 1 on the AIR 100% Independent Australian Albums chart and No. 15 on the ARIA Australian Albums Chart. It did no more than ok. Its singles "Temper Temper" weren't heavily rotated on triple j. Radio didn't jump on board.
Something unusual happened next. Streams and followers doubled soon after. Ticket sales heated up. It was a head-scratch moment for the band members, brothers Oli and Louis Leimbach, and their manager, Andrew Stone (Chugg Entertainment reps the band for recording, management and publishing through a joint venture with Universal Music Publishing). Lime Cordiale was enjoying the perks of a new word of mouth model. Listeners were bouncing from other hot Aussie acts, all of it fuelled by Spotify, YouTube and Apple's discovery algorithms.
A year down the track, digital is surging. For the month of October alone, the group added more than 358,000 listeners on Spotify (against a lifetime pool of 1.62 million) with monthly streams blowing to nearly 1.6 million (against 16.72 million all-time streams). Not surprisingly, Australia was hitting their music hardest (177,000 listeners), with the U.S. emerging as their clear second territory (52,000 listeners), trailed by the U.K. (27,000) and New Zealand (18,800). Every artist wants a piece of America, and Lime Cordiale appears to be getting theirs. During the same month, the U.S. was their No. 2 territory on Apple Music (well behind Australia), and No. 3 on YouTube.
In the tangible world, ticket sales appear to be strong. The 26-date Dirt Cheap Tour of Australia and New Zealand kicks off Friday (Nov. 2) at Molo Live in Acton, with a string of dates already sold out, including four shows in Sydney, three in Melbourne, the over-18 show at Brisbane's Zoo and all three shows in New Zealand. They've eschewed traditional advertising for social-engagement on these dates. Now, there's a sense from within the band and their support team that, just maybe it's the right to jump to bigger rooms.
So, what to gather from the unusual cocktail that is Lime Cordiale, this long game coupled with live activity. Success takes time, sometimes longer than it should. Radio helps, but it's not guaranteed. Lean on your mates and your fans, because they're helping spread the word, now more than ever. And it sure is handy to have Chuggi shouting for you.
This article originally appeared on The Industry Observer, which is now part of The Music Network.
The Music Network
Get our top stories straight to your inbox daily.