The stats artist manager Andrew Stone used to get triple j play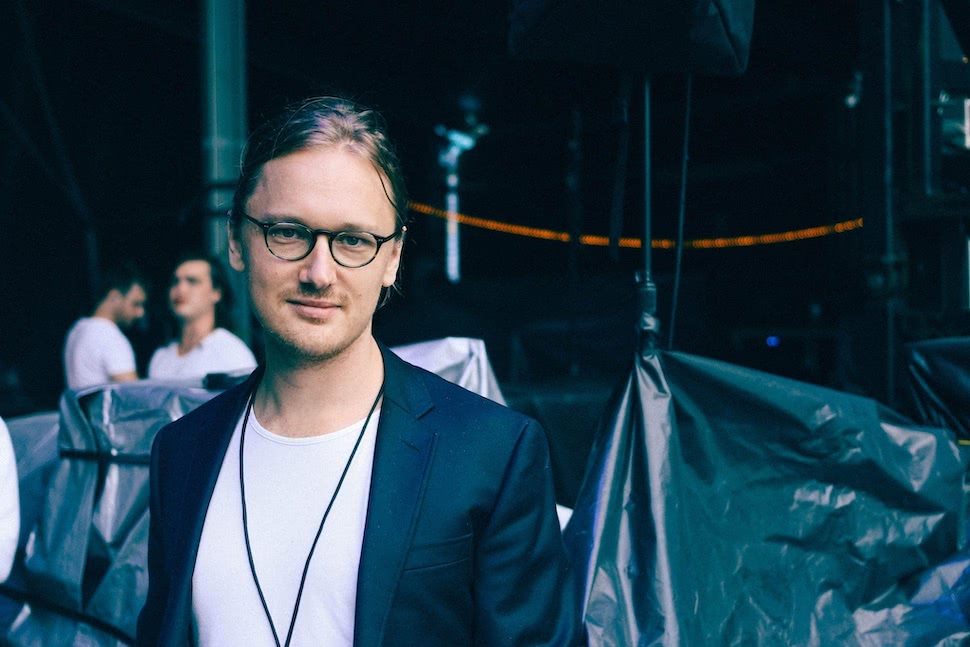 Artist manager and label head Andrew Stone may have recently scored himself an ARIA #1 album with Lime Cordiale, but it wasn't always smooth sailing on the band's way to national ubiquity.
Speaking to Rolling Stone Australia ahead of the release of the magazine's issue #2 (which features an interview with Lime Cordiale), Stone said his label Chugg Music had always serviced Lime Cordiale's music to triple j. However, three of the band's seven Gold-accredited singles were never added to rotation and that only one track received a one-off spot play.
The track that changed it all was 'Dirt Cheap'. Granted, the song is a genre-bending earworm – with both the lyrical and musical capacity to sell out tours and catch the attention of Post Malone – but Andrew Stone had a specific strategy when pitching it to triple j.
"I printed out the back end statistics of Spotify and I said, 'Look at this growth curve. We've doubled our growth organically here and we've doubled it here. Now we're here. We've always felt this is triple j band, you're just not playing them yet'."
Lime Cordiale had just sold out three Factory Theatres in Sydney at the time of Stone's meeting with triple j linchpin Richard Kingsmill in 2018. But they had been selling out local shows for a while before that.
"I also printed out the Artist pages for all these other bands on the 'Artists Fans Also Like' page," said Stone. "The #1 recommended artist for DMA'S was Lime Cordiale. The #1 recommended artist for The Rubens was Lime Cordiale.
"[Same with] Cub Sport, Tash Sultana etc. For all these bands that they were playing, among the most recommended artists according to the Spotify algorithms was Lime Cordiale. So the fan bases were overlapping, triple j was just the final piece of the puzzle."
triple j took a chance on Lime Cordiale with 'Dirt Cheap' adding the track to full rotation. Two months later it landed at #86 on the on the triple j Hottest 100 of 2019.
"I hope at the time considering how high they placed for their first song on rotation, they thought, 'Aw, shit. This band speaks to our demographic. This is what our young fanbase really likes'. I think that was a big moment.
"Then, to back it up to have three songs in the Top 20 [of the 2020 triple j Hottest 100], and four songs in the Top 100. It's a career highlight for a lot of bands to have one song in the Top 20. That just solidified it for us."
When asked why he thinks triple j had ignored Lime Cordiale on its main playlist until that moment, Andrew Stone said it could have been the band's sound at that time.
"I think it was probably a little busy in that space for that musical style," he said. "There were bands like The Rubens and Ocean Ally that were getting triple j play, and maybe they already had enough indie bands filling that slot.
"To their credit, the fact that they were able to come back to them after all that time and support them as a real priority artist, and give them huge support, I think that's a sign of the newer presenters just being natural fans. Bridget Hustwaite has been a Lime Cordiale fan for ages. She was a big supporter."
Holy shit I know I'm late but LOVE new @limecordiale you know it's a pearler when @jeanpaulfung touches it:https://t.co/sdkLzc14It

— Bridget Hustwaite (@BHustwaite) October 14, 2015
"But also that bands and labels need to get out there and make their own luck. Not everyone can win a triple j unearthed competition, but you can get there by building a real fan base, continuing to write and record great songs.
"[…] As to the reason why they didn't play their first record [Permanent Vacation], I think it was just musical taste and trends at the time. They shift," Stone added. "We don't begrudge them, we're just lucky that we had the opportunity to get out and play to fans."
Lime Cordiale's second album 14 Steps To A Better You hit #1 on the ARIA chart back in July.
Check out Lime Cordiale's 14 Steps To A Better You:
This article originally appeared on The Industry Observer, which is now part of The Music Network.
The Music Network
Get our top stories straight to your inbox daily.