The Rubens follow Gold-certified 'Million Man' with MTV Unplugged album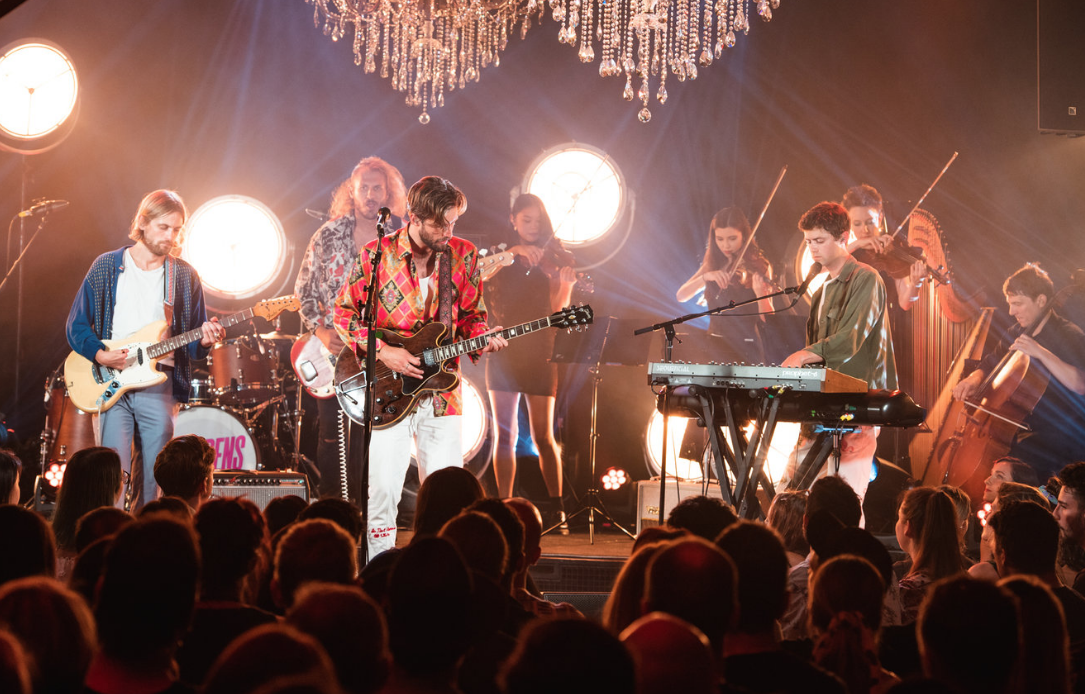 Things are really heating up for The Rubens.
Following the airing of their MTV Unplugged (Live In Melbourne), they're releasing the performance as an album in May.
Lead singer Sam Margin says of the Unplugged performance last month at The Espy. "We're really happy with how it turned out.
"Strings in our set is a first for us and it definitely got some goosebumps going".
Our MTV Australia Unplugged set has aired and you missed it but that's OK! We're releasing the live album on Friday May 10th and you can pre-order it digitally or get the CD/DVD bundle from the link http://smarturl.it/therubensmtv.Here's Never Ever ft. Lauren Azar and a lovely string section (Louise May, Amy You, Paul Zabrawarny, Ceridwen Davis and Emily Rosner)How special ❤️

Posted by The Rubens on Thursday, 14 March 2019
The band were accompanied by a string quartet (Louise May, Amy You, Paul Zabrowarny, Ceridwen Davis) and harpist (Emily Rosner) as they performed a 14-song set.
The stripped-back session included hits as 'Hoops', 'Never Ever', 'My Gun', 'Lay It Down' and 'Million Man'.
Soulful pop vocalist Lauren Azar joined them on stage for 'Never Ever' and a surprise cover of Mark Ronson & Miley Cyrus' recent duet, 'Nothing Breaks Like a Heart'.
Margin explains, "It's such a great song and because we have the added strings section, coupled with our friend Lauren singing with us, there are some very special moments happening."
The Unplugged set is out digitally (audio only) and a limited edition CD/DVD bundle on May 10.
'Million Man' has also been certified Gold for sales in Australia, and they're heading back to North America to tour. The freshly minted status of 'Million Man' is their second certification, following the platinum 'Never Ever (feat. Sarah)'.
The track is off the current LO LA RU album which, after its June 2018 release, debuted at #3 on the ARIA chart and saw them tour across Australia, New Zealand, the United States and Europe.
They opened for Pink across ANZ, reaching a total crowd of over 630,000.
The Rubens' 2019 North American headline tour takes in seven shows.
It begins on April 1 in Los Angeles and winds up in New York on the 10th, taking in San Francisco, Portland, Seattle, Vancouver and Toronto.
The Music Network
Get our top stories straight to your inbox daily.