Taylor Swift signs game-changing deal with Universal Music, "there is so much we can accomplish together"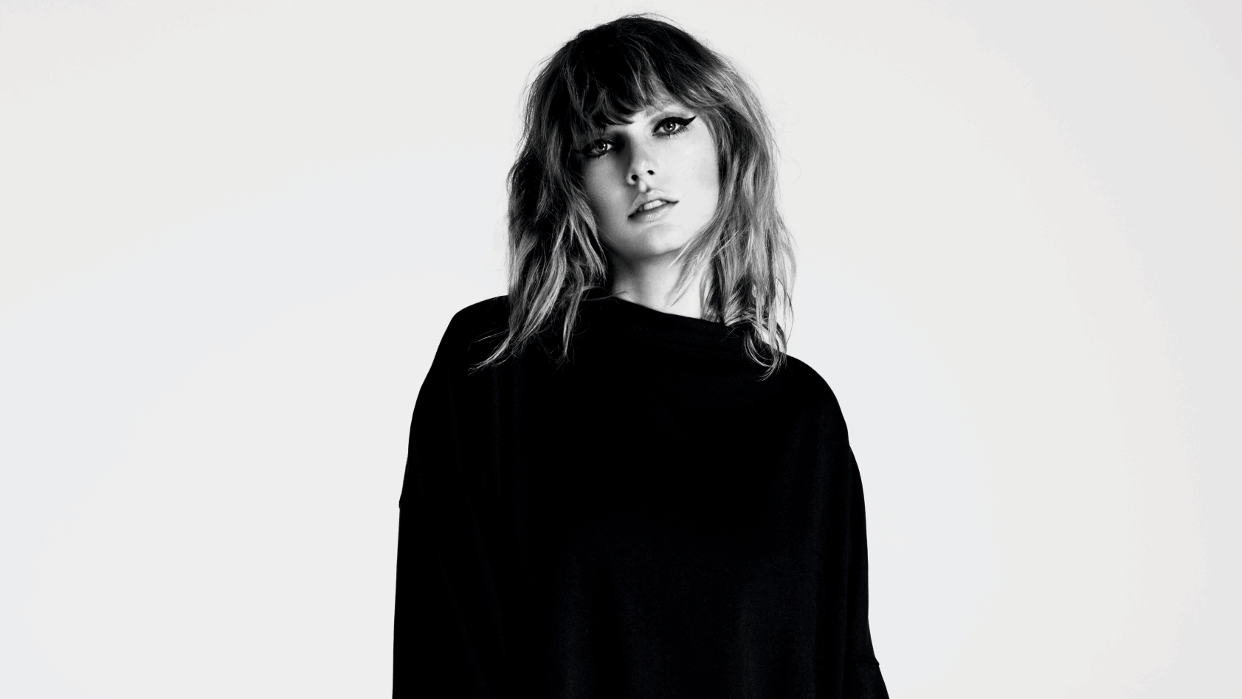 Taylor Swift has abandoned Big Machine Group, the label she joined as a 14-year old, and struck a worldwide deal with Universal Music Group (UMG).
What's more, she has used her considerable clout to negotiate changes for other Universal Music artists.
UMG previously distributed her first label, Nashville-based Big Machine, which released her first six albums, so there's already a relationship there.
In the US, her deal will be with UMG imprint Republic Records.
Swift's new deal has been the subject of great speculation as the deal with Big Machine came to a close last month.
The singer-songwriter had already announced there was no way she would re-sign with Big Machine.
Excitement grew as her Reputation album looked set to be the biggest, or one of the biggest, albums of 2018.
Her 31-date North American Reputation tour which sold 2.3 million tickets and grossed $9.8 million.
Figures will be released next month to confirm if I was the biggest tour there for the year.
The world tour, which recently visited Australia, ends tomorrow in Japan at the Tokyo Dome.
Under the deal, Swift will retain ownership of her future master recordings – which she describes as "incredibly exciting".
"It's really important to me to see eye to eye with a label regarding the future of our industry," she added.
"I feel so motivated by new opportunities created by the streaming world and the ever-changing landscape of our industry…
"I also feel strongly that streaming was founded on and continues to thrive based on the magic created by artists, writers and producers."
The game-changing aspect of the deal is that Swift has insisted on making a condition of the contract that the proceeds of any Universal Music sale of Spotify shares must be distributed  "to their artists, non-recoupable".
Universal has a 5% stake in Spotify, which translates to about $531 million.
This is not the first time Swift has made a stand on behalf of the wider artist community.
In 2015 Apple Music was forced to abandon its policy of not paying artists during its initial three-month free trial period.
Swift publically threatened to pull her music off Apple Music, saying it would affect new acts releasing their first single and would have needed the money.
Apple Music abandoned its idea within 24 hours.
Of the Universal/Spotify move, Swift said, "They have generously agreed to this, at what they believe will be much better terms than paid out previously by major labels.
"I see this as a sign that we are headed towards positive change for creators – a goal I'm never going to stop trying to help achieve."
"Few artists in history approach Taylor Swift's combination of massive global hits and creative brilliance," said UMG chairman/CEO Lucian Grange.
"She is so multi-talented, she can achieve anything,.
"I have such enormous respect for Taylor, in particular for her use of her hard-earned influence to promote positive change.
"Because of her commitment to her fellow artists, not only did she want to partner with a company that understood her creative vision and had the resources and expertise to execute globally on her behalf, she also sought a partner whose approach to artists was aligned with hers.
"With these shared beliefs, there is so much we can accomplish together, and all of us at UMG are enormously proud to be embarking on the next chapter of her career alongside her."
Taylor Swift has sold 32 million albums in the US.
She is the only artist in history where four consecutive albums have sold1 million each in the US in their first week.
These were Speak Now (2010), Red (2012), 1989 (2014) and Reputation (2017),
Her biggest-selling album in the US is her second album Fearless (2008) which shifted 7.2 million units there, as of February 2018.
The 10 x Grammy-winning Swift is the youngest and the first female to win a Grammy for album of the year – and she's done it twice.
Swift also graciously thanked Big Machine owner Scott Borchetta for "believing in me as a 14-year-old and for guiding me through over a decade of work that I will always be so proud of".
Reports are that Universal Music is in negotiation to buy out Big Machine and gain control of all Swift content.
The Music Network
Get our top stories straight to your inbox daily.