Tame Impala's 'The Slow Rush' takes lead in race for U.K., Australia chart titles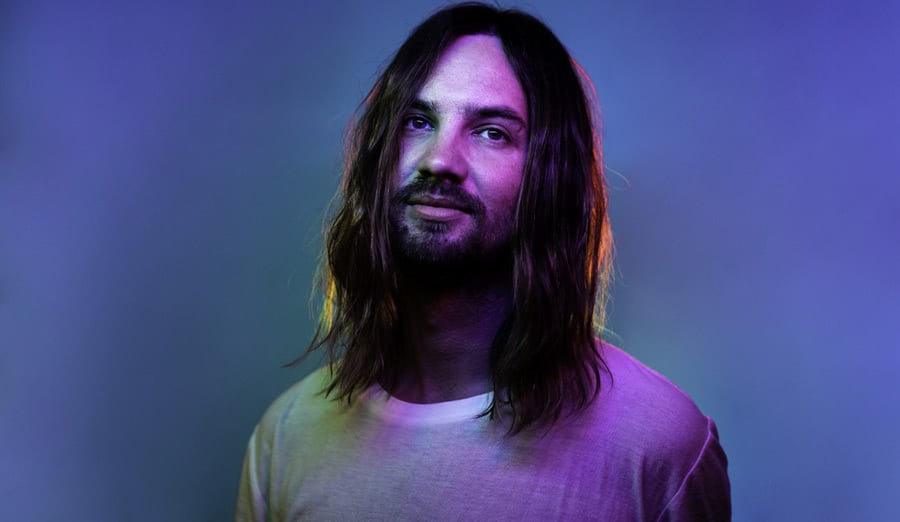 Tame Impala's The Slow Rush is beating a fast path to the top of the charts. Though Kevin Parker faces a proper challenge in the form of Justin Bieber.
At the midweek stage, The Slow Rush has a narrow lead atop the U.K. and Australian charts.
In the U.K., Tame Impala's fourth studio set has a lead of 900 chart sales over Biebs' latest in the race to the chart title. The Slow Rush also has the lead on the U.K. vinyl chart, though Bieber's Changes leads all albums on streams.
It's tight.
If Tame Impala's new set holds its ground when the Official U.K. Albums Chart is published this Friday, The Slow Rush will be the psychedelic rock masters' first No. 1 there, beating the No. 3 peak of their 2015 hit Currents.
Tame Impala are already recognised as giant-killers in the U.K. In 2016, Parker's outfit beat out U2 and others to win the Brit Award for best international group.
Watch Tame Impala's 'Lost In Yesterday':
It's a similar chart race in Australia, where Tame Impala is tracking ahead of Bieber and is a strong chance to take top spot on the ARIA Albums Chart, sources tell TIO.
Again, it's a fight.
Over in the United States, Bieber takes the lead and should snare his seventh Billboard 200 chart crown, with an estimated 250,000 equivalent first week album units, at least.
The Slow Rush is heading for a "significant" debut in the U.S., though forecasts aren't yet available. Bieber is clearly winning that race. It's too early to tell whether The Slow Rush will go top three, and eclipse the No. 4 best of Currents.
Parker's returning heroes will embark on their biggest-ever tour of Australia and New Zealand in support of the new LP, kicking off April 16 at Spark Arena in Auckland, then heading east for concerts in each of Australia's five metros.
Presented by triple j, Laneway Presents, Frontier Touring, and Chugg Entertainment, the seven-date Australasian trek will reach its end April 28 in Parker's hometown Perth, at RAC Arena.
This article originally appeared on The Industry Observer, which is now part of The Music Network.
The Music Network
Get our top stories straight to your inbox daily.