Should Australia celebrate its musical landmarks with a plaque system?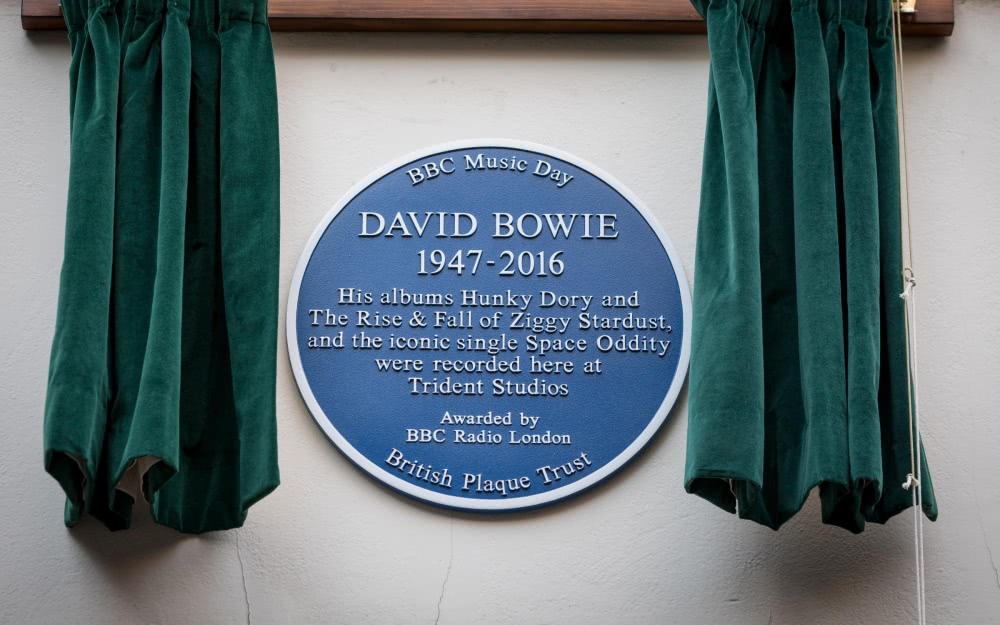 England's 'blue plaque' system is great when it comes to celebrating the heritage of significant areas of the country, marking notable birth-places, work-places, and basically anywhere that something cool and important once happened.
Historical markers, they are known as, and they help weave a narrative thread through the immense fabric of a city, making one feel more connected to the transient and historically-rich nature of an area. Plus, they look pretty.
The City of Brisbane have announced they are naming a park in the suburb Oxley 'Ed Kuepper Park', in honour of The Saints founder, and in 2010 they renamed the Hale Street Link in Brisbane 'Go Between Bridge', although the fact this is a toll bridge may also act to sour the band's name in the minds of stingy commuters.
Sydney has an incredible musical heritage, and we're not just talking about the time you found a vinyl copy of Ratcat's 'Tingles' for $2 in the Salvos on King St.
But let's take that group for example. Ratcat were the first Australian band to have a simultaneous #1 album and single, building on the momentum from their hooky, fuzzy song 'That Ain't Bad' which was a surprise commercial radio hit, also hitting #1 on the singles chart (as the aforementioned 'Tingles' EP). They are widely acknowledged as the first Australian alternative band to breakthrough to the mainstream. Richard Kingsmill credits them, more than Nirvana, for the influx of alternative music that hit Australian airwaves throughout the following few years.
It would be nice to see a plaque outside the former site of Paradise Studios (now apartments), where Ratcat's iconic album — as well as countless others, such as Cold Chisel's East and INXS breakthrough Shabooh Shoobah  — was recorded. I'm sure someone is sitting in that very apartment building as I type, blasting a Midnight Oil record without realising those sounds were created in that very spot.
We can also mark places that inspired great art. Speaking of Cold Chisel, what about marking the legendary Sweethearts Cafe, now a lonely Maccas in the centre of sad old Kings Cross? Or the Marble Bar in the city where they took the cover shot for the Breakfast At Sweethearts album? The non-existent Glebe Point Bridge that You Am I sing of in 'Purple Sneakers' might be harder to locate, but the nearby Anzac Bridge might provide a clue or two.
We have a government that is trying to quash our current musical scene; maybe marking the past will show them how short-sighted this really is, and how vital it is to support new venues, new studios, new cafes, and pubs that can house noise past bedtime without mum and dad yelling up the stairs.
Which locations instrumental in Sydney's rich musical history would you like to see recognised with a plaque? Write us a letter, or use the comments section. Or just put up your own plaque – this is your city. Mark it.
This story originally appeared on The Brag.
This article originally appeared on The Industry Observer, which is now part of The Music Network.
The Music Network
Get our top stories straight to your inbox daily.