Exclusive: Rya Park announces 'Bitch' tour, signs management & booking deals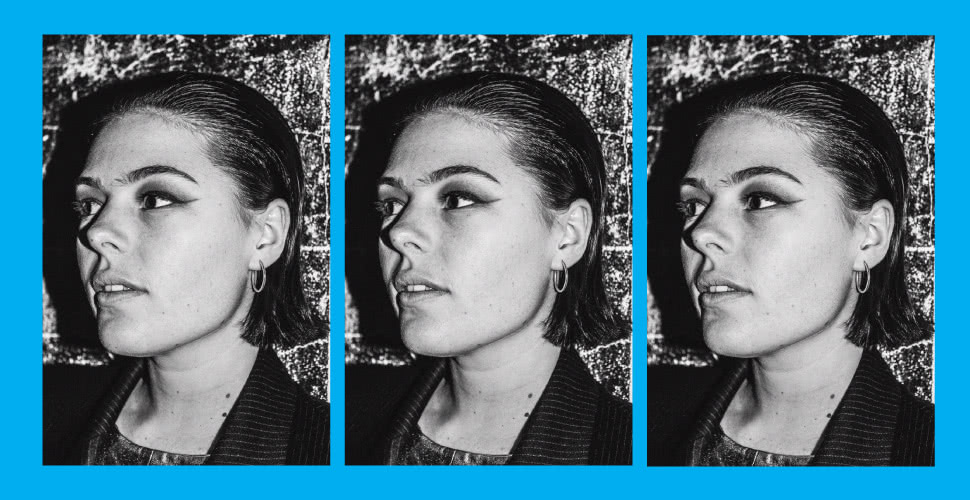 Image: Nick Tam
Melbourne singer Rya Park today announces multiple signings, a new single & video, and a tour to match.
The London-born, Singapore-raised performer has had a blockbuster year already, taking in all of Australia, touring with CLEWS, Tyne-James Organ (to name a few).
Equally as huge, she's co-written tracks with Alex Lahey, Oscar Dawson (Holy Holy) and Peter Farnan (of Boom Crash Opera).
Her last two singles, 'Tokyo' and 'Act Your Age' copped radio play across triple j, RRR and PBS, and she also got featured by triple j Unearthed as a spotlight artist.
Now, she gears up to release 'Bitch' – the dissonant, emotion-fuelled number. The track, which she says made her feel "scared and sad", touches on her vulnerabilities.
"Releasing this kinda feels like a sigh of relief. When I first wrote it, I felt scared and sad… But I've managed to pick myself up a little bit and push through. I want this song to be there for someone else that may be going through something similar, to feel like they aren't entirely alone," she said.
It's officially out this Friday, but we're premiering the track and accompanying music video now, below.
Rya Park said:
"I'm so excited to welcome both Piper's Son and 123 Agency into my team! The most important thing to me was that both Tom and Will were fans of my music before anything. Their passion was ever-present and it was a no brainer really to know that I had to work with them."
"As well as working together, we all have a really special friendship which is super lovely. I can't wait for the year ahead and can't thank these boys enough for believing in me the way that they do!"
Will Hollonds, 123 Agency, said:
"On behalf of both myself and 123 Agency, we are thrilled to welcome Rya Park into the 123 family! Having quietly observed the growth of Rya as an artist for many years, I'm beyond excited to be a member of her artist team as her booking agent. With sold out headline shows already next to her name; Rya Park's music has also seen export her talents overseas, jump on as main support for many flourishing artists and release music which perfectly encapsulates the fierce image and performance energy into one exciting package."
"Watch out for lots more exciting news moving forward from Rya Park!"
Tom McGenniss-Destro, Piper's Son, said:
"I first stumbled upon Rya Park performing an acoustic set at The Retreat Hotel in Brunswick last year, I was in awe of her voice and song-writing. I couldn't be more excited to be working with such a passionate musician alongside a forward thinking agent, Will at 123 Agency"
Hear the brand new single 'Bitch' by Rya Park:
With the announcement of the signings and the new track, comes the news of an Australian tour. The 'Bitch' Tour will kick off this September in Melbourne, and wrap up with a show at a show at Sydney's Oxford Art Gallery. See below for all tour dates and ticketing information.
Premiere: The brand new Rya Park video for 'Bitch':
'Bitch' is officially released this Friday, 16 August. Tickets for the 'Bitch' Tour are on sale now, and are tipped to sell fast!
RYA PARK – 'BITCH' TOUR
Friday, September 20th (18+)
Grace Darling Hotel, Melbourne VIC
Tickets: Rya Park
Saturday, September 28th (18+
Oxford Art Factory, Sydney NSW
Tickets: Rya Park
This article originally appeared on The Industry Observer, which is now part of The Music Network.
The Music Network
Get our top stories straight to your inbox daily.