Police persecution of OneFour "softens" following Rolling Stone feature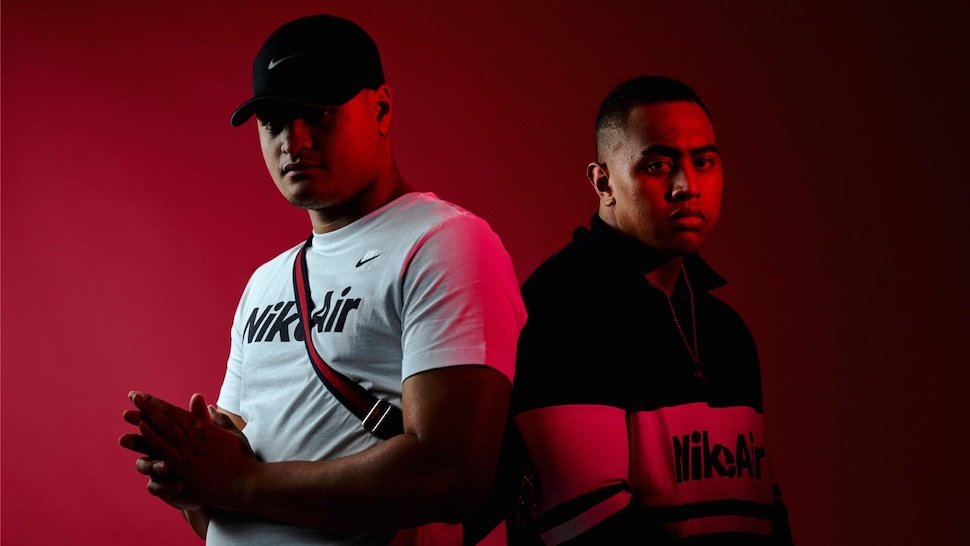 Image: Ken Leanfore
Rolling Stone Australia magazine's expansive exploration of OneFour has resulted in a positive outcome for the drill act from Western Sydney.
OneFour has been targeted by the New South Wales Police Force "for rhyming about shady pasts and questionable attitudes towards enforcement of the law." The group have been forced to deal with cancelled tours, jailed members, and ongoing police trouble on their journey to creating the music they love.
Now, as the band's manager Ricky Simandjuntak told TIO, the release of that feature has resulted in a positive change in the relationship between OneFour and Strike Force Raptor, the specialist organised-crime unit.
"After the article, we got taken a lot more seriously," said Simandjuntak. "They saw us as a group that is legitimately in the music industry, rather than this bunch of kids running around making offensive music.
"That gave us a bit more creditability in their eyes that these are legitimate artists running a legitimate business."
Simandjuntak told TIO that after the article's release, the taskforce's approach "softened".
"There was less harassment," he said.
The Strike Force Raptor taskforce has since met with people in OneFour hometown community to better understand the issues affecting the people of Mount Druitt.
While the COVID-19 pandemic has put a halt to all live shows and tours, Simandjuntak said that even with that in mind, he's still not quite sure whether the band will be performing after the regulations against mass gatherings change.
"That remains to be seen," he told TIO. "We haven't been told that we can perform anywhere after this is done."
"OneFour has always had obstacles so we're used to adapting," he added. "I think just in general in the music industry we're facing such an interesting period. You can have a plan but you need to adapt quickly."
OneFour have been busy throughout isolation, having just returned with their latest single, the A$AP Ferg-featuring 'Say it Again'. The origins of the single date back to earlier this year, when A$AP Ferg reached out to the group during his Australian tour. The track was co-produced by the UK's Gotcha and Aussie producer/artist i.amsolo.
Check out OneFour's 'Say it Again' ft. A$AP Ferg
"[…] OneFour is telling their story in real-time as they grow and experience new things, and mature with their outlook towards music," says Simandjuntak. "[…] We just ask that the police see that as artists growing and finding themselves."
To subscribe to Rolling Stone Australia magazine visit au.rollingstone.com/subscribe-magazine/
This article originally appeared on The Industry Observer, which is now part of The Music Network.
The Music Network
Get our top stories straight to your inbox daily.